The park is full of jibs, rails and stalls, like this lift tower stall looking out over the clouds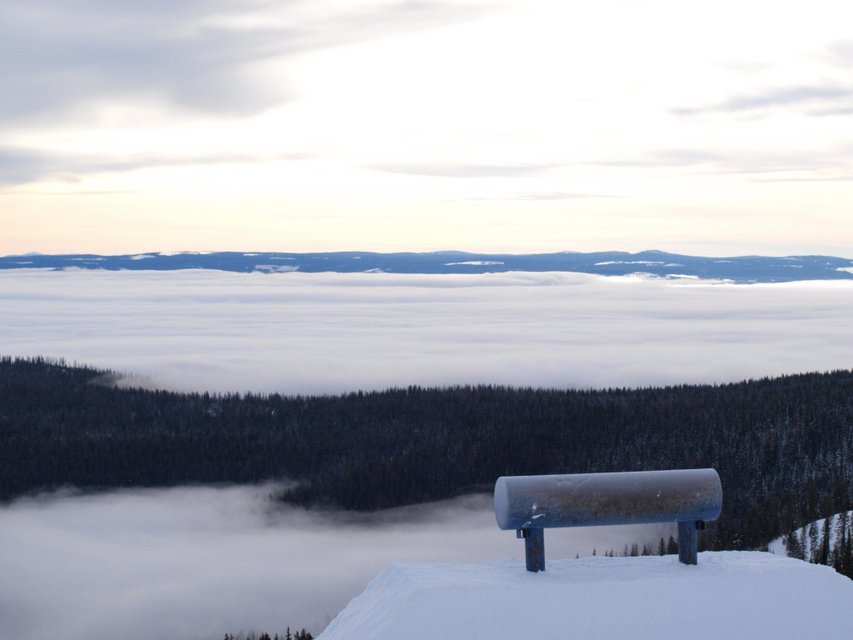 Here's another look
The Down Bar is always a good time.
This guy seems to be working on his triple sow cow or something
The C-rails are doing pretty good as well. The left C goes up!
And the Right C goes down, while Justin Stack gets down on it!
This in no urban legend, this is the 32ft urban street ledge and its for real.
The up to down combo box likes soaking up the rays while people switch up and combo out all day long.
The Step-Down box serves up mores combo's than Burger King!
If you feel like sliding the battleship box then go ahead, otherwise get totally gangsta with it and air over that !#@$ to the tranny on the other side.
Everyone can agree that choices are good so take your pick. Flatdown Rail on the left...or 32ft Monster box on the right.
Want to get some handplants going or want to stall out, this 20ft culvert is jacked up on an 8ft spine and is attackable from all angles. Did I mention that its ribbed for your pleasure.
Heres another angle
The 20ft flatbar is always so silky and smooth most kids can't resist the way it looks and feels
And again
 The tall flat down rail follows the 20 bar and is also hard to pass up.
Don't like tall flat downs, then try out the down flat down box, its awesome
It's not all jibs and junk in the park, I waited along time for somebody on skis, with poles to do something with some style. No luck. So instead I had to pay Dusty O of the park crew to pluck the #!&@% out of this BS180 over the upper 35ft step down
This baby opens on Monday morning and features a 45ft jump on the right and a 35ft sidecar on the left. And for the safety of everyone, please scope the jumps before hitting them.
As well we are working on the 13FT halfpipe and it should be ready sometime this week.
Also just a quick reminder that a Nintendo Wii and some really good cash and prizes are up for grabs at the 2nd Village Rail Jam happening on Saturday night. (Jan 24) After party in the SS Saloon. Don't forget to bring a helmet. See you there. Hope everyone is enjoying the park because its only going to get bigger and better!
Far Out, Solid and Right On!
TPDP32