Words & Photos: Kristie GilesWhile the rest of Utah was singing hymns (or shredding powder) last Sunday, fifteen of skiing's finest battled it out for the World Superpipe Championships title in Park City Mountain Resort's super-sized stunt ditch. The blizzard-like conditions were a bit of a downer, but Snickers was hooking up free chocolate, and the Eagle Superpipe was sporting immaculate 22-foot walls--so there wasn't a lot of complaining on either side of the fence.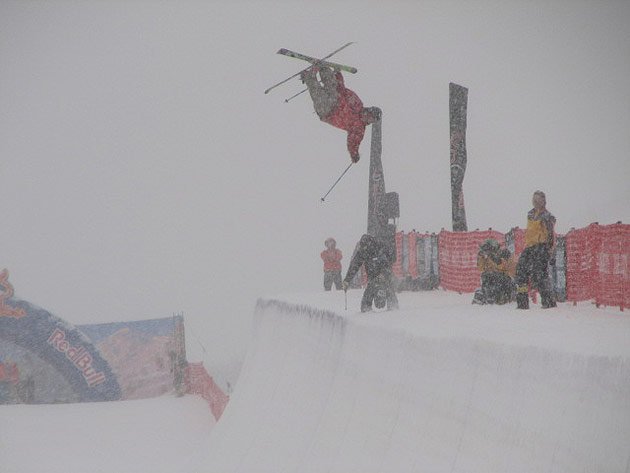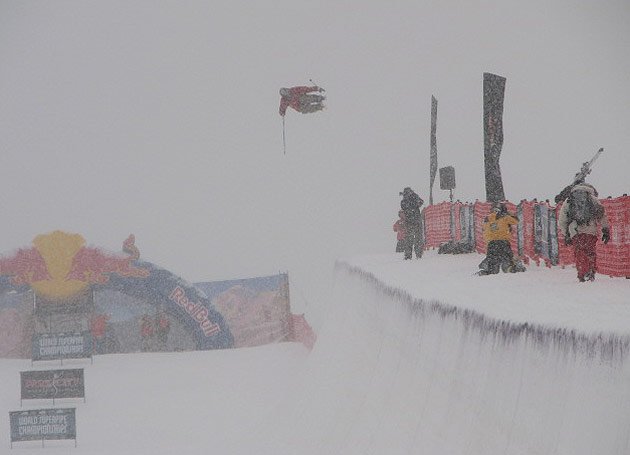 The showdown featured Tyler Peterson, Taylor Felton, Matt Hayward, Alex Dillard, Josiah Wells, JP Solberg, Scott Hibbert, Loic Collomb Patton, Andrew Woods, Peter Olenick, Josh Bibby, Simon Dumont, Stefan Thomas, and Tanner Hall, with a best-of-three-runs format. Sean Fields decked hard in practice and didn't compete, and Laurent Favre dropped out after a gnarly crash on his first run that left him with a torn ACL and MCL.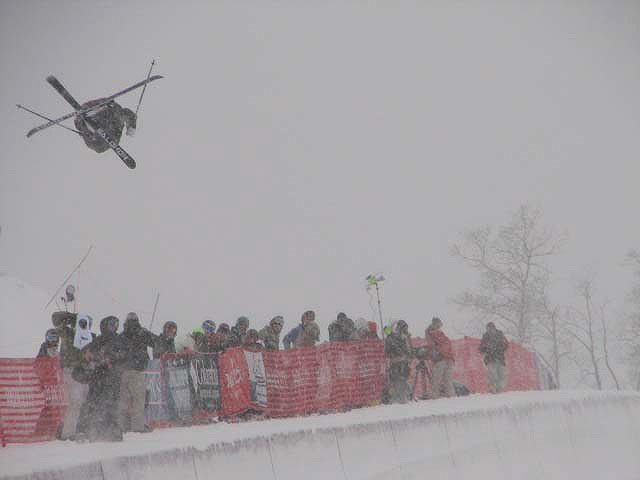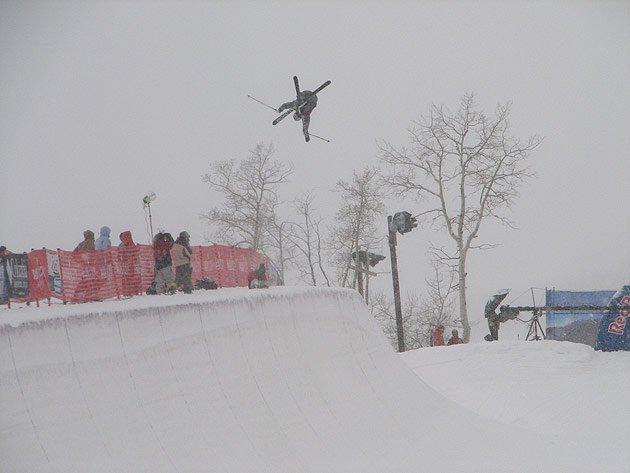 Squadrons of pipe slippers worked diligently to combat the storm, the crowd was on a sugar high, and 30 grand hung on the line. Hayward (winner of the Boreal qualifier) was throwing 1260s, and Peter O. tried to set a record in ski shot put... There were lots of 10s on the last hit, some of which were switch. And Hibbert did a double backflip…and stomped the shit out of it. It was ridiculous.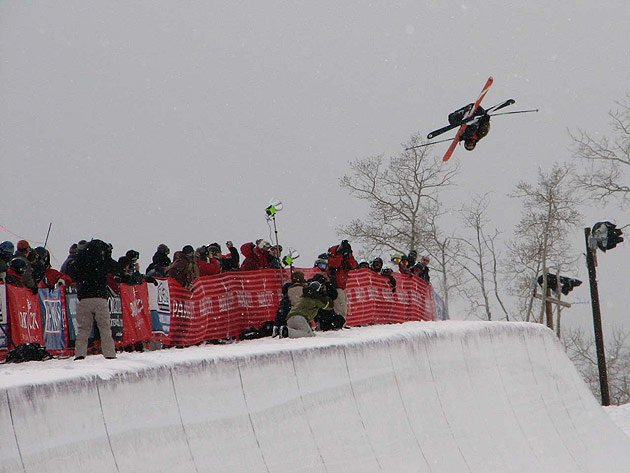 Awards time rolled around, and, not shockingly, Tanner took the title belt. He'd just gotten back from filming for "Show & Prove" on a heli trip with Seth Morrison. "It's super good to be back and able to ski again," he said of his pipe domination, "especially when people were telling me I'd never be able to." Dumont took the second place spot, and Andrew Woods came in third, for the second year in a row. The day concluded with a round of "Hey [pro's name here]! Can I have your bib? Can I have your goggles? What about your skis? Will you sign my…" Final Results 1st Tanner Hall $15,000 2nd Simon Dumont $8,000 3rd Andrew Woods $4,000 4th Loic Collomb Patton $2,000 5th JP Solberg $1,000 6th Taylor Felton 7th Peter Olenick 8th Scott Hibbert 9th Matt Hayward 10th Stefan Thomas