Instagram: @switchdesigns_
Kickstarter: https://www.kickstarter.com/projects/69287399/the-boot-bag-transformative-ski-boot-gear-bag
Website (coming soon): www.switchdesigns.com
Photographer: Peter Lobozzo
https://www.newschoolers.com/videos/watch/885590/KS-Final-1-0-mp4
Backpack Dimensions: 18" wide x 15" tall x 13" deep
Tote Dimensions: 9" wide x 27" long x 15" tall

For all the old timers on here, you might remember a decade ago when a small glove company took Newschoolers by storm, dropping some of the illest gloves to date. The signature white and blue design was suddenly seen on the hands of Bobby Brown, Ian Cosco, Nick Martini, Gus Kenworthy, and more. James Poss, a high schooler at the time, masterminded the impressive project known as Switch Gloves. Fast forward to today, living in Jackson Hole with a business and economics degree under his belt, James is back at it again; this time with his eyes set on revolutionizing the ski luggage industry under the name Switch Designs. With Magnus Graner headlining the team, and more game-changing bags in the pipeline, this brand is something we are beyond pumped about.
Ever since McConkey strapped on water skis and shredded that infamous Alaskan Spine, technology in skiing has taken off. From rockered skis to one boot quivers, the sport has progressed in incredible ways. The luggage we use to transport our gear, however, has remained unfortunately stale. Switch Designs is looking to change all that, and this boot bag is a strong start.
First off, this bag is sick. It not only transforms seamlessly from a backpack to a tote with an epic (patent pending) system, but it's style matches its function- sleek. Whether you're chasing storms in Japan or battling your way up i70 for a weekend trip, this bag holds all your gear. Boot pockets with drainage, dedicated interior slot for your laptop, and bungee straps for your jacket/softgoods are a few of the features that set this bag apart. I had the opportunity to sit down with James and talk about Switch's product release which is taking pre-orders on kickstarter starting Wednesday, December 13th.
Whats your inspiration for the bag? Talk me through the creative process?
I have been traveling for skiing my whole life, and was never satisfied with the bags I bought to carry my gear. It seemed like luggage was an afterthought, bland and bulky with a logo stamped on and little to no innovation in the space. Above all, I struggled to find a good way to travel with my boots and essential gear, and store in my small apartment when away from the mountain.
I saw two major flaws in traditional boot bags: Most boot + gear bags on the market work only as a backpack or as a wheeled suitcase-style bag, and are very cumbersome to carry any other way, limiting flexibility in pairing with other luggage. These bags are also bulky in all dimensions, resulting in awkward packing constraints and storage problems at home and on the go.
Switch's boot bag solves both issues with its patent-pending transformational design, offering equal comfort both as a backpack and in its slim "tote bag" configuration. With just one reversible buckle, you can instantly convert from backpack to tote to pair with other luggage, fit into airplane overhead bins, and pack into cars or narrow spaces at home. I worked with a talented team of engineers in Seattle through numerous rounds of prototypes, and have been traveling with a variation of the final bag for almost 2 years. The photos you see are of the near-final production samples from my factory in Vietnam.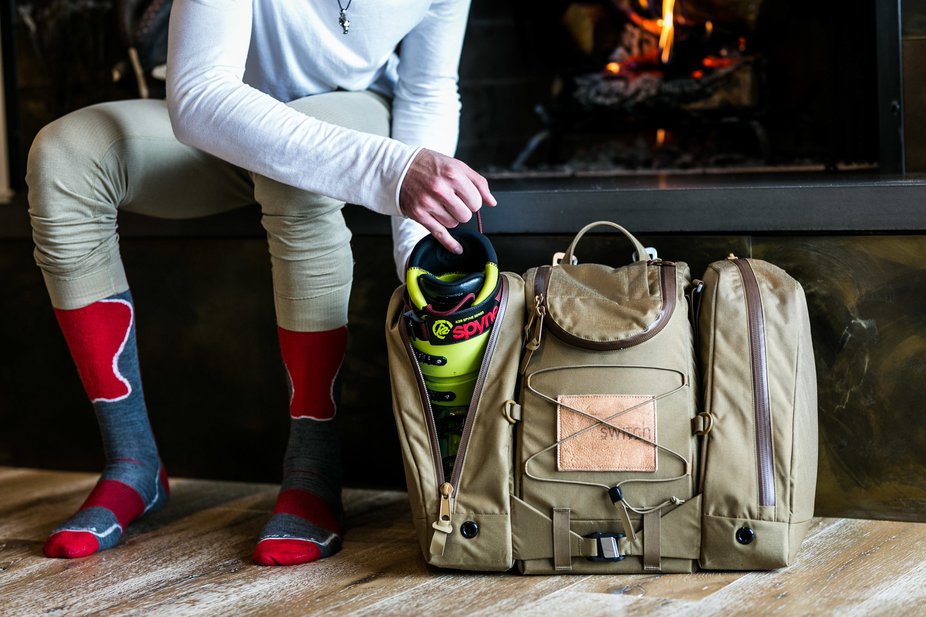 How much is the bag going to retail for?
Retail price on the boot bag will be $239. If you back me on Kickstarter, you will not only save $85 (Kickstarter price is $154), but you will be supporting the launch of a truly skier-owned and operated company. I grew up on Newschoolers, and still check the site every day, so it would mean a lot to have your support.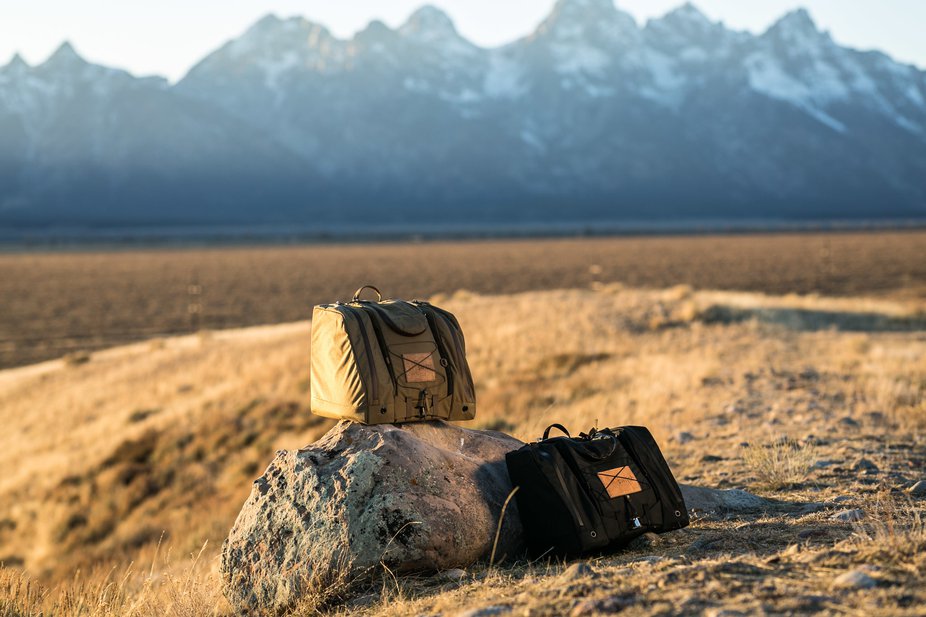 I remember seeing some sick switch gloves back in the day, were you the mastermind behind those as well?
Yes! I started Switch Gloves with my best friend, Jack Manzi, while still in high school. It was an incredible experience, from designing a new glove from scratch with zero experience, to signing some of the top names in skiing, to being featured in Freeskier Mag's Buyer's Guide our first year. Sadly that project came to an early end, as I headed off to pursue a Business & Economics degree at UCLA, where I also competed in slopestyle and skiercross for the collegiate ski team. After a brief stint in finance in NYC, I moved to Jackson Hole with the goal of using my experience and education to launch a new company in the ski industry.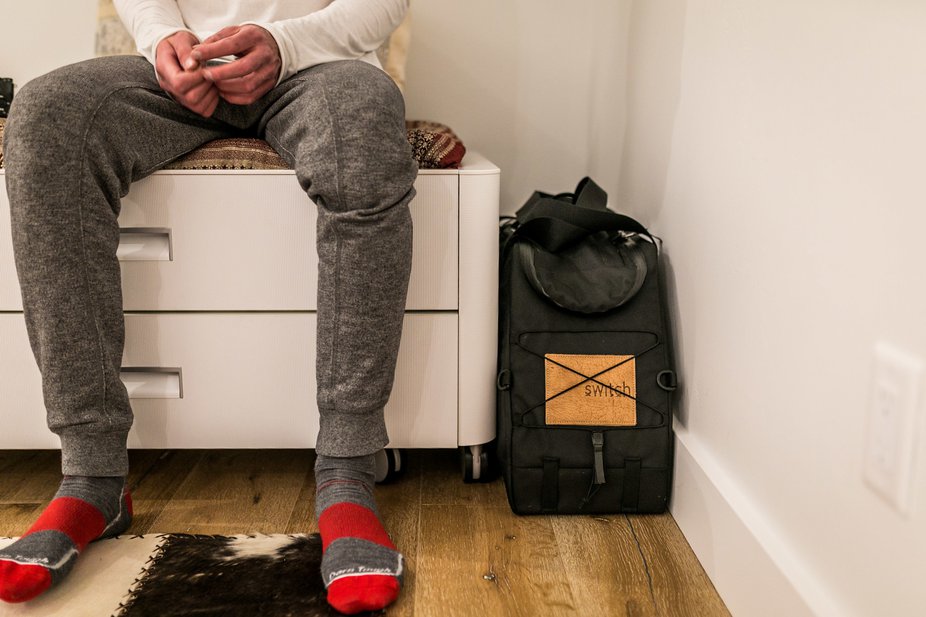 Why Magnus?
While I now primarily ski in the backcountry, my love for freestyle and jib skiing has never died, and it has been insane watching urban progress over the years. I had been following the Bunch for a while, and was blown away by Magnus' Real Ski win. He is doing with skiing what I'm trying to do with Switch—taking a totally fresh look at his sport, finding ways to push boundaries that no one even knew existed, and doing it all with style. He was the first name on my list when I started assembling the team, and I am beyond stoked to have him on Switch. In addition to traveling the world with our bags, he will be contributing to product and content development, so expect more unique products from Switch in the near future. And look out for more team announcements soon!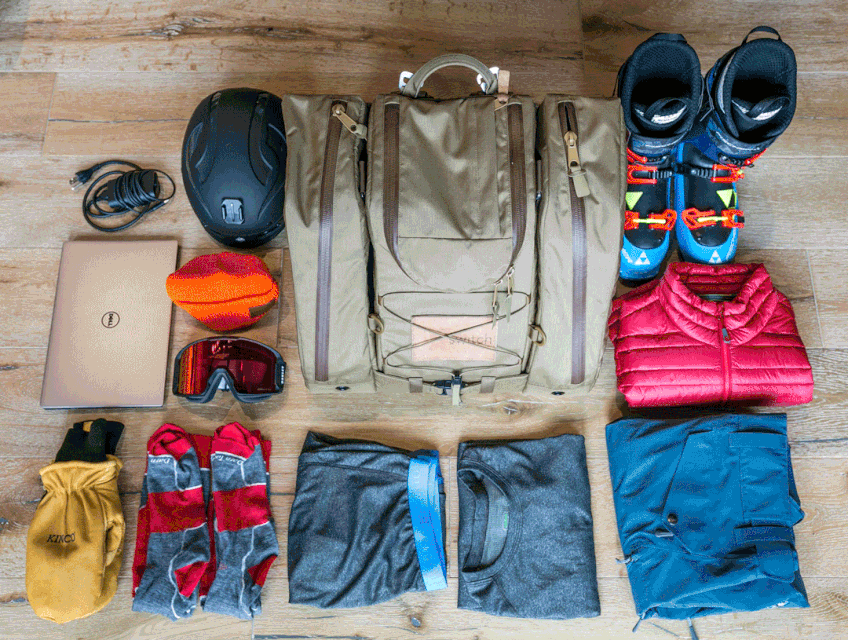 Whats your fundraising goal for your kickstarter?
My fundraising goal is $10,000. I'm hoping to exceed that by as much as possible, but as long as my goal is reached these bags will be produced. There will be limited stock next year, so if you want to make sure you get the best boot bag out there, please back my Kickstarter!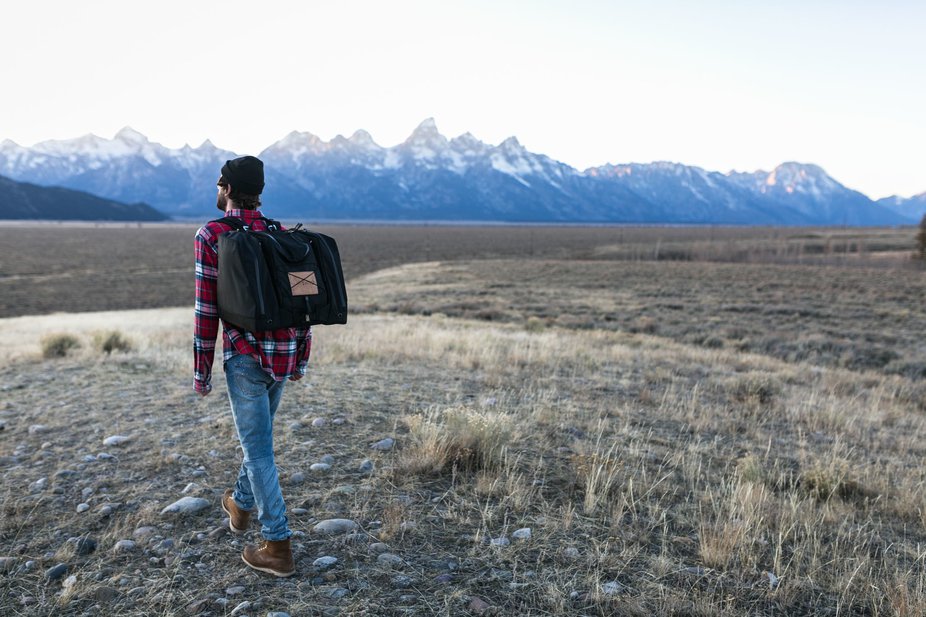 Any final thoughts?
Thank you to Newschoolers for being the best site on the internet! I'm still on the here all the time, and believe it's truly unique in how it brings our industry together. I can't think of any other site where stoked kids can interact with their favorite pros and companies in such an open, uncensored way (reach out to me any time at my NS usernames, JGP. or switchdesigns).
Finally, I want to announce that I'm bringing back a SASE sticker program. I remember how stoked I used to be as a kid sending out envelopes for stickers, so I'm giving out Switch die-cut stickers for free to anyone who wants them!
Just send a self-addressed, stamped envelope to:
Switch Designs
PO Box 10022
Jackson, WY 83002
Thanks and hope you all back Switch on Kickstarter!