The Sweet Rumble is on this weekend in Trysil.
The competition:
Since the winter of 2004 top international riders have gathered in Trysil for Sweet Rumble, Sweet Protections own snowboard and ski big air competition extravaganza. Our mission is to to kick start the winter season for all snowboarders and skiers, and create one of the most influential big air competitions in Europe.
The Rumble offers spectacular riding, and a crowd pleasing head to head format.
The confirmed skiers are once again from the top echelon of the competitive skiers. Joining Faction rider, PC Fosse, are Jon Olsson, Elias Ambuhl, JF Houle, Andreas Hateveit, Bene Mayr, PK Hunder, Bobby Brown, Oscar Harlaut, Henrik Harlaut, TJ Schiller and Phil Casabon, to name but a few.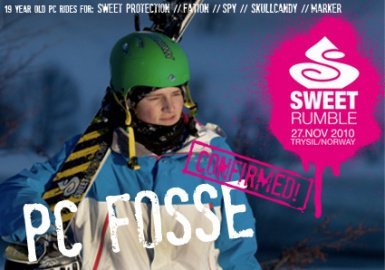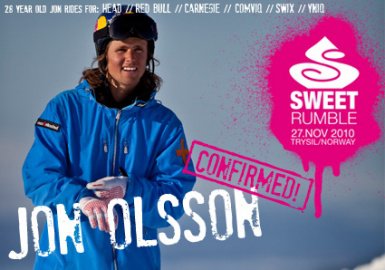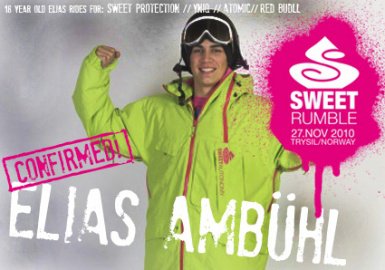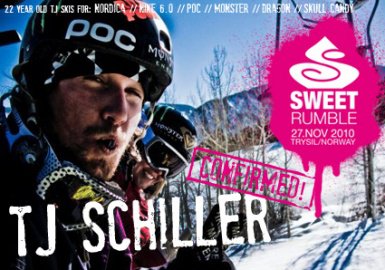 Program:
Friday 26th of November: Qualifications 16:00 to 20:00.
Saturday 27th of November: Finals are ON 17:30 to 19:00.
The Party:
The infamous Rumble party on Saturday 27th of November: Deep in the dark woods of Trysil, inside a huge tent.
Closed dinner (special invitation only): 21:00 to 23:00.
Party starts at 23:00.
Getting there, staying there:
For tons of info on how to get there, where to stay there and everything else, please visit http://www.skistar.com/trysil