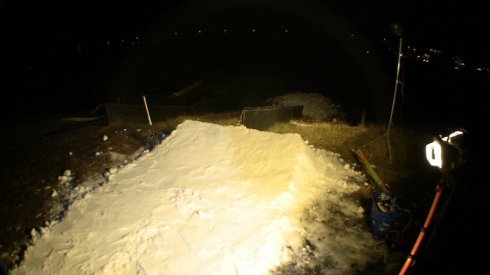 It´s monday night, what to do?
Easy! You go slay some rails!
I brought Arman and Knut from Lillehammer to session on the 10m downrail at the railpark. We got enough snow to make it interesting, and I think the session got pretty epic during the night. Allthough, it´s hard hitting the rail switch with a drop-in ramp that´s steeper than you can handle straight foreward. Let´s just say that the lights you see to the right are lucky to be alive and working.
The day today was rainy and gray. Spent the morning working out at the HH-gym.
 
Plan for tomorrow?
 
Well, let´s just say I think it will be fun, and white!
 
And yeah, I got an invitation to Sweet Rumble (Bigair) on November 28th. SOO stoked to be skiing against the best skiers in bigair worldwide!