https://www.newschoolers.com/videos/watch/864699/Contest-and-Event-Highlights---Suzuki-Nine-Royals-2017
The world's best female and male skiers came together to compete at the Suzuki Nine Royals at Watles, South Tyrol, Italy on April 1st, 2017. Under a hazy sky, both the women and men made use of every facet of the castle course, showing off their creativity and technical prowess to the delight of the cheering crowds and judges. After a week of photo and filming sessions, it was Andri Ragettli (SUI) and Coline Ballet-Baz (FRA) who most impressed the judges and earned the top spots on the podiums.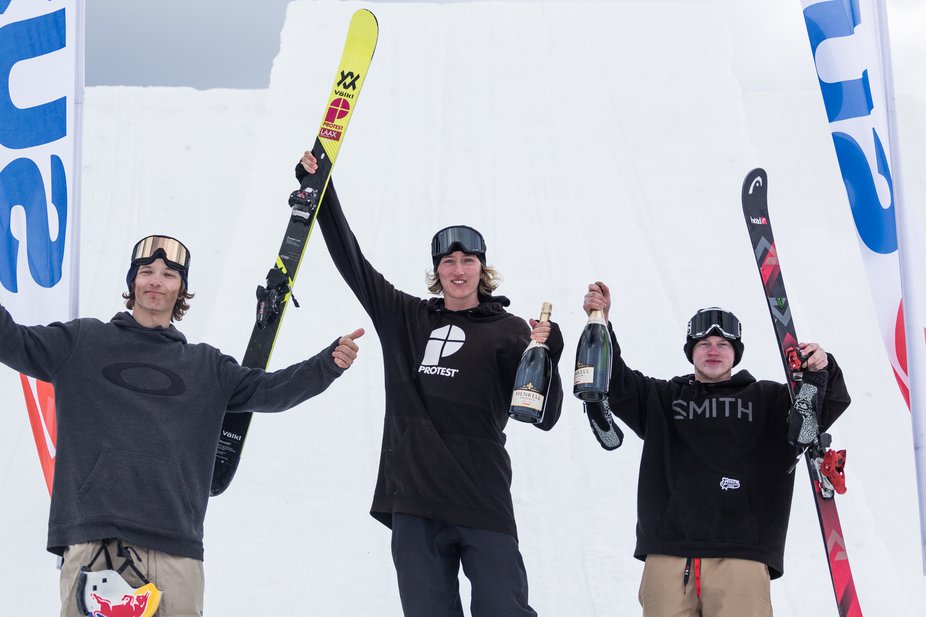 In addition to their impressive contest performances, the athletes spent the week perfecting their tricks, pushing the progression of the sport. Andri Ragettli's world first quad cork 1800 took skiing to an entirely new level while Jesper Tjäder's (SWE) crazy trick lines across the entire feature put a whole new spin on slopestyle.
Check out all of the crazy contest action along with other event highlights recapping the wild ride that is the Suzuki Nine Royals.