BOOM! Check out the Nine Queens Highlight Clip now:
https://www.youtube.com/watch?v=3dWhH9_KJdk
In addition to the big air contest winners, the peer-voted awards determined the "Best Overall" skier and snowboarder, as well as, who had the "Best Style" and "Best GoPro Shot".
Lisa Zimmermann
An incredible group of skiers and snowboarders strengthened the legacy of the Suzuki Nine Queens presented by O'Neill as they pushed for the progression of the sport, while focusing on the key ingredient - fun. The rider-poll awards were handed out at the gala night, where Keri Herman (USA) and Klaudia Medlová (SVK) were voted style queens 2014. The coveted "Best Overall" titles went to skier Emma Dahlström from Sweden, and Swiss snowboarder Isabel Derungs. Both possessing big smiles and a go-getter attitude, they showed versatility, consistency and style.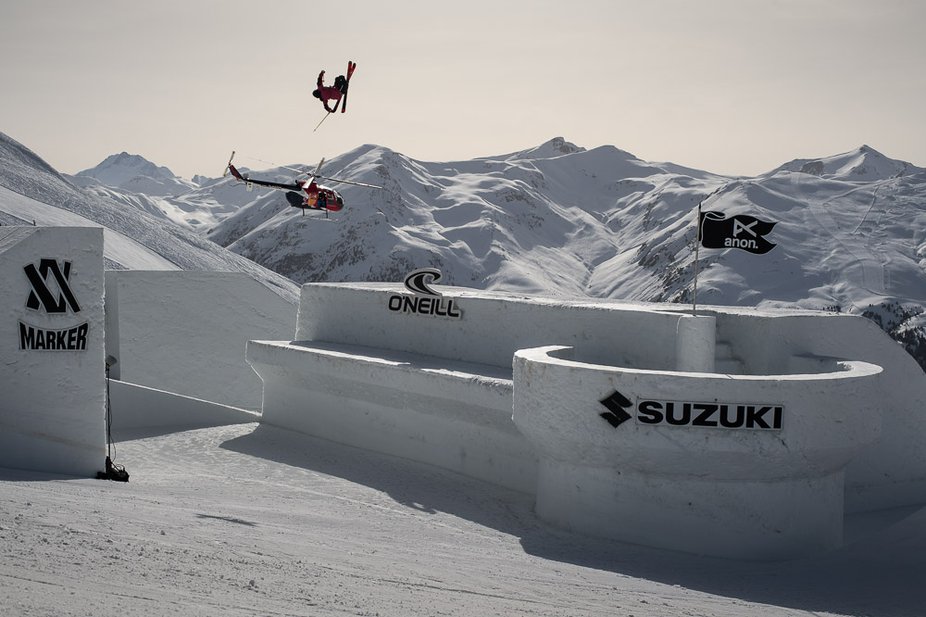 Emma Dahlström
Grete Eliassen (NOR) and Katie Summerhayes (GBR) earned themselves $2000 with their well planned GoPro shot, featured in the hightlight edit. The hand-crafted Nine Queens double rings of glory were presented to the Big Air contest winners Lisa Zimmermann (GER) and Elena Könz (SUI).
Rider-Awards:
* Best Overall Snowboarder: Isabel Derungs
* Best Overall Skier: Emma Dahlström
* Best Style Ski: Keri Herman (ski), Klaudia Medlova (snb)
* Best GoPro Shot: skiers Grete Eliassen (NOR), Katie Summerhayes (GBR)
Isabel Derungs
An integral part of the event concept has always been the photo contest and this year saw the spotlight aimed at the people behind the lenses once again. The four invited photographers Eleonora Raggi (ITA), Nate Abbott (USA), Alex Papis (AUT) and Christoph Schöch (AUT) spared no effort in documenting the action from a unique point of view at the perfectly shaped snow castle. Eleonora, the winner of the "Best Action" category made the most out of the geometric shapes glistening in the sun, and captured Jenny Jones (GBR) in black and white from an unexpected angle, "I had made some plans beforehand and I brought my harness with me," she laughs remembering getting chased down a pilon by piste security.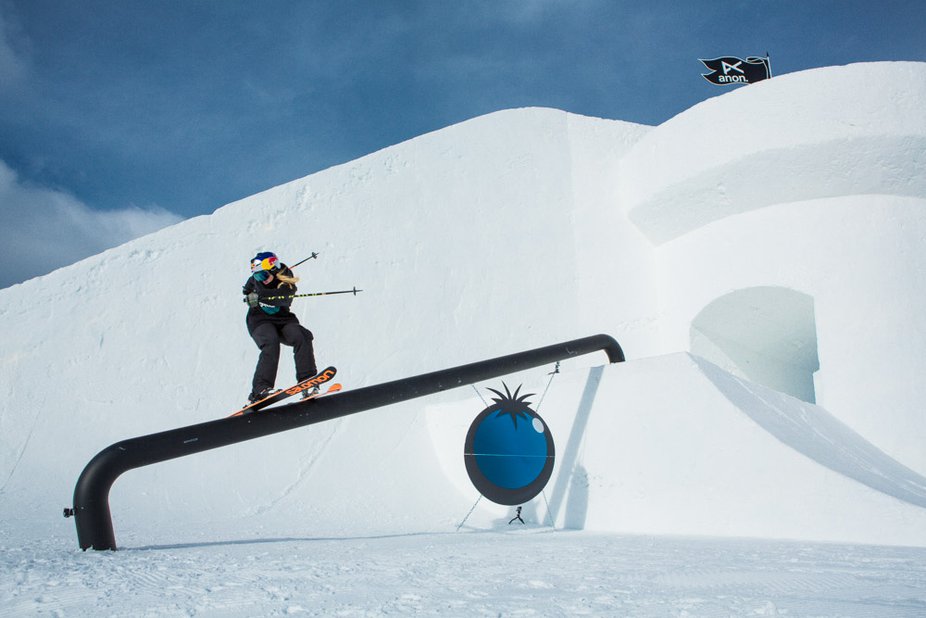 Katie Summerhayes
The winning photos can be admired exclusively on our website http://ninequeens.com.
Photo contest winners:
* Best Action: Eleonora Raggi
* Best Illumination: Nate Abbott
* Best Group Action: Alex Papis
* Best Lifestyle: Christoph Schöch
Jessika Jenson
Sunrise, sunset and lifestyle shoots, heli- and jib sessions, as well as, a fantastic contest day all added up to a great introduction of snowboarding to the event the Suzuki Nine Queens presented by O'Neill. Enjoy the amazing Highlight Clip now!
More information on http://ninequeens.com and https://www.facebook.com/ninequeens.