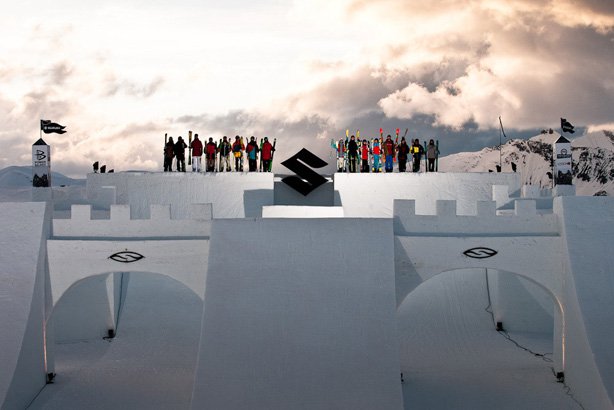 Photo: Klaus Polzer
The 4th edition of the Suzuki Nine Knights was a phenomenal week for athletes, media and spectators alike. The exceptionally beautiful feature, ?Il Castello? provided the perfect venue for some seriously awesome videos and photos. A progressive Big Air competition and raging after-party ensured that everyone went home with a big smile on their face. On invitation by Marker Völkl athlete Nico Zacek some of the world?s best freeskiers turned up to the picturesque Italian town of Livigno for a week of photo and film shoots on the imaginative and huge castle feature built on the slopes of Mottolino Fun Mountain. The Suzuki Nine Knights Big Air contest, recently declared an AFP Gold Level event, attracted the likes of X Games medalists Tom Wallisch, Russ Henshaw and Kai Mahler, current AFP Overall Ranking leader Gus Kenworthy, European Red Bull athletes Paddy Graham and Bene Mayr as well as local heros Raffaele and Davide Cusini.
A week of unpleasant weather predictions made for an apprehensive mood at the start of the week. However, once everyone had a chance to check out the feature the vibes improved to all out stoke! ?The feature is super sick,? said Smith Optics athlete Gus Kenworthy, ?there are a lot of different options, a big jump in the
middle, two massive hips, two quarterpipes with a gap option, a canon rail, and a bunch of other rail options!? What more could you want in one feature? The
conditions were far from ideal at the start of the week with wind and snowfall making it difficult to session the castle as hard as possible. However, after the
weather gods dumped forty centimeters of new snow on Mottolino, the clouds finally parted allowing for the definite highlight of the week: Big Thursday!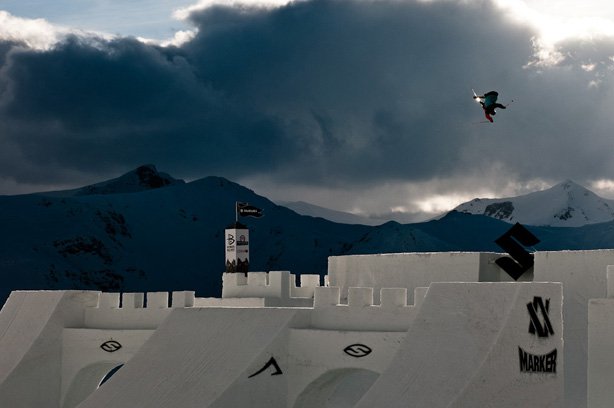 Rider: Tom Wallisch – Photo: Klaus Polzer
Big Thursday started with a sunrise shoot, with everyone up on the hill by 6:30 hitting the main jump feature with the octo-copter hovering above and ecstatic
photographers clicking away. A short nap and some food was followed by an epic heli shoot and all the riders throwing down, with up to five of them jumping the
feature at one time. A sunset session followed with some unreal cloud formations providing the perfect backdrop for unsurpassable photos and video footage. As it
started getting darker numerous lights all around ?Il Castello? were turned on, making the whole construction look even more spectacular. The riders proceeded
to jump well into complete darkness as the lights continued to change colors, much to the delight of the photographers looking for different ambiences. Yes,
Thursday was a very long and productive day for everyone involved and they were happy to have a more relaxed day on Friday while some additional riders
had a chance to practice on the jump.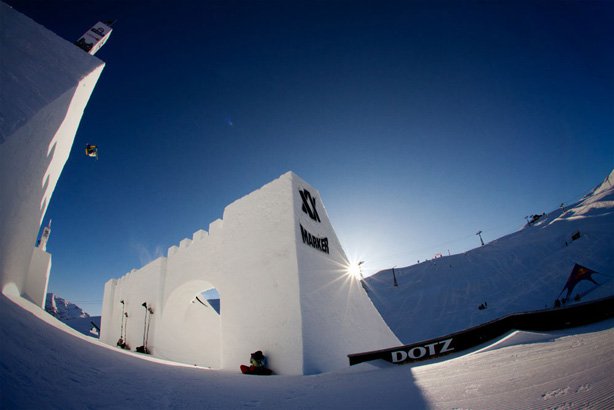 Rider: Bene Mayr – Photo: Flo Breitenberger
Countless spectators turned up to the Big Air competition on Saturday, keen to see all the talented riders display their impressive trickery. Flat light and sticky
snow made things a little difficult, however everyone threw down regardless, with Kai Mahler in 1st place, Gus Kenworthy in 2nd and Jonas Hunziker in 3rd. Kai
impressed the judges, narrowly edging out Gus Kenworthy with a massive double cork 1080 tweaked mute grab and a superb double cork 1260 double japan grab to shifty.
After the Big Air contest the competitors and media contingent headed down to the valley for dinner, the week?s photographer and riders awards presentation and of course the highly anticipated after-party. At the award show the four invited photographers presented their best images from the week, with every photographer judging each other?s work. The photos were seriously sublime and the vocal audience made sure the work got the deserved applause. Louis Garnier won the awards for ?Best Action? and ?Best Creative Angle?, Tim Lloyd won the award for ?Best Black & White? while Alessandro Belluscio won the ?Best Lifestyle? award. A special mention should be made of Nate Abbott who placed second in three of the categories.
Following the photography presentation a highlight reel of the week was shown and it was time for the riders to do some judging of their own. Tom Wallisch who had been charging every feature all week won a custom Suzuki Nine Knights iPad for ?Best Overall Big Air?. An all expenses paid trip to the Oktoberfest in Munich thanks to Power Balance went to Lolo Favre who took home the ?Best Style? award for his crazy rodeo 540 screamin semen. The award for ?Best Rail Rider? went to Gus Kenworthy who won a pair of Dotz rims for his incredible ninja jibbery. ?Wanna be a Knight? video qualifier Roy Kittler won the ?Most Valuable Player? award for going hard all week and stomping some sick bio 1260 blunt grabs. After the awards everyone headed into town for the after-party powered by Sweet Protection and downdays.eu, a fittingly awesome ending to a crazy week at the first Italian edition of the Suzuki Nine Knights at Mottolino in Livigno.
Congrats to all the athletes and photographers and see you next year!
For more info visit: http://www.nineknightsski.com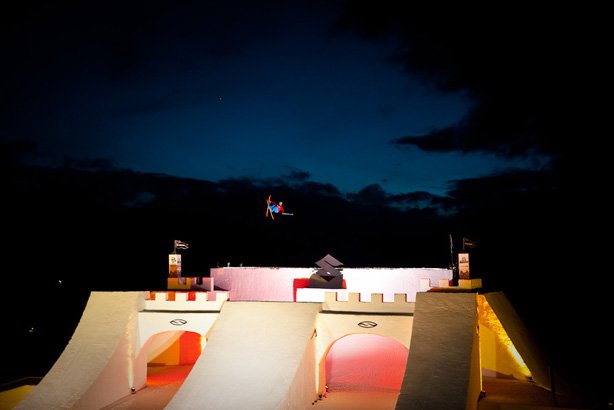 Rider: Roy Kittler – Photo: Klaus Polzer
Rider: Paddy Graham – Photo: Klaus Polzer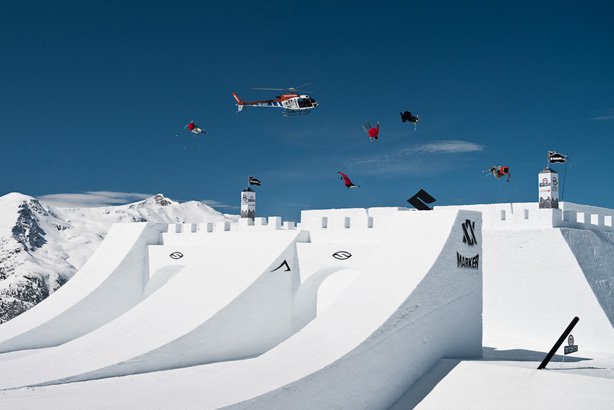 Rider: Nico Zacek, Kai Mahler, Virginie Faivre, Fabio Studer – Photo: Klaus Polzer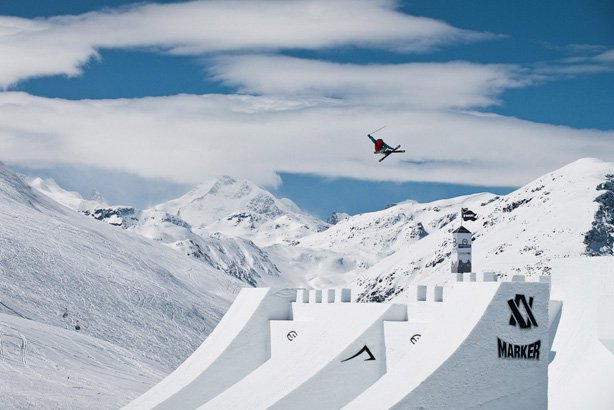 Rider: Nico Zacek – Photo: Klaus Polzer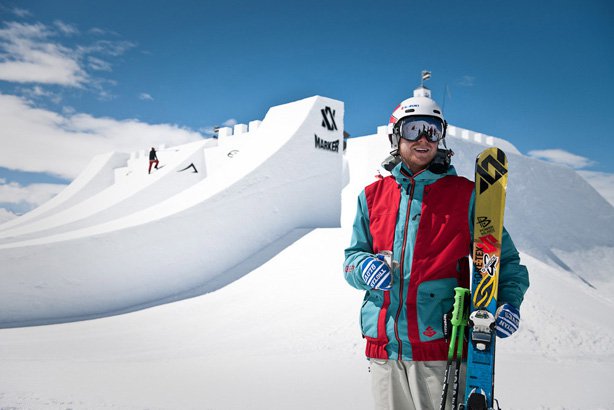 Rider: Nico Zacek – Photo: Klaus Polzer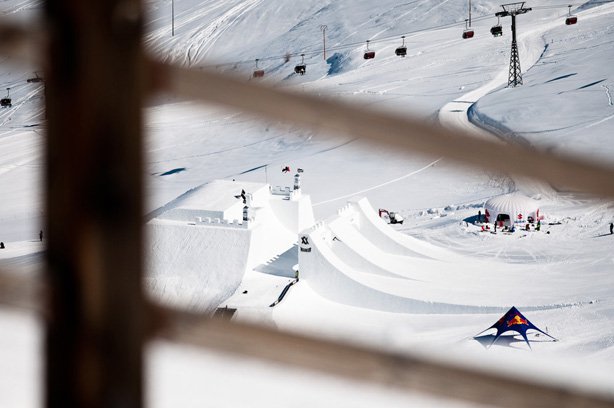 Rider: Fabio Studer – Photo: Klaus Polzer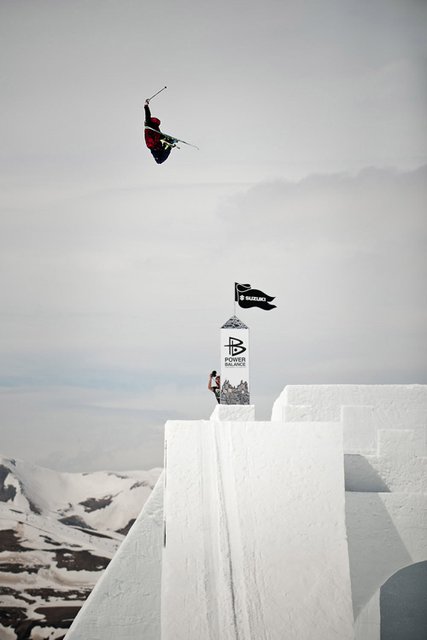 Rider: Colby West – Photo: Klaus Polzer
Related posts:The Brits 2012: Recap Despite missing a few key players due to injury, the...
Suzuki Nine Knights has begun! Every single feature was sessioned on Tuesday and the athletes...
Suzuki Nine Knights 2011 is cancelled Freeski Event Suzuki Nine Knights cancelled due to lack of...