The adult campers that come to Windells get the camp experience that the kids get but also the adult freedom of fun nightlife and dinners together. Last night was the group sushi dinner where the adult campers trekked out of the mountains and into a delicious Japanese restaurant for sushi/noodle dinner.
Last night's sushi night included guest Cole Taylor from Technine and FODT who joined along for the amazing dinner.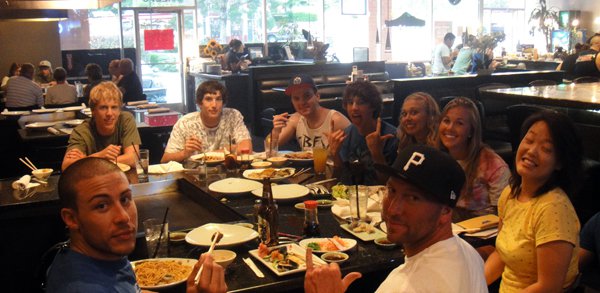 With our large group of adults, each table was split into whether you were eating sushi or noodles for dinner. The sushi was delicious.
Snowboard coaches Moss Halladay and Paul Gemignani at the dinner table. Each session the adult campers will have their own coaches and coaches are frequently with the adult campers for the evenings festivities.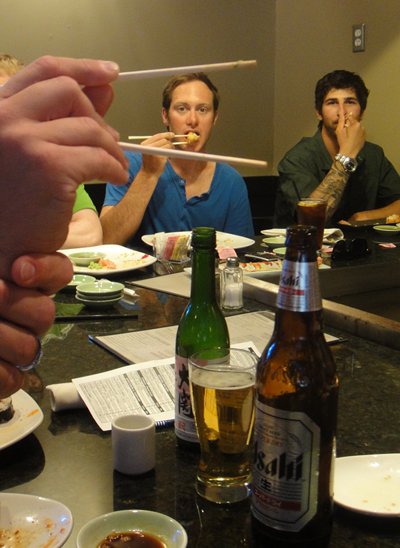 After dinner it was time for the wasabi challenge where each adult willing to enter can win a prize. All they have to do is chow down a large portion of wasabi and the first person with a clean bowl and empty mouth wins a prize. Tonight's prize was Smith sunglasses.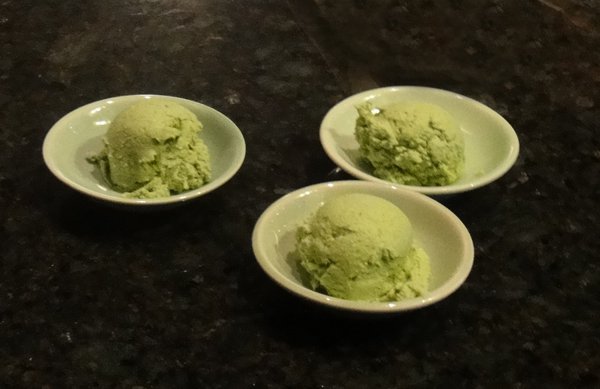 The 4 contestants for the wasabi challenge in the process of trying to eat/swallow/chow down that huge ball of wasabi.
Wasabi winner Kyle took home the Smith sunglasses but we also had a close race so the second runner up also received a prize.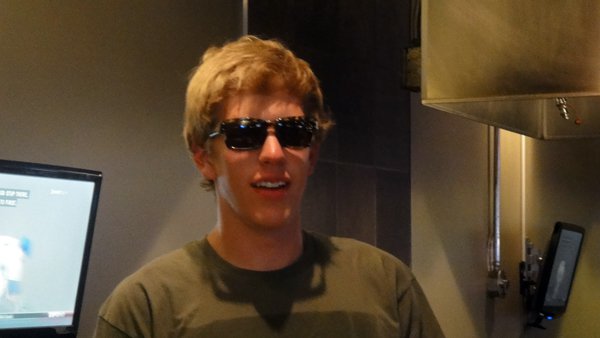 As the evening came to a close one van of adults went into Portland to tour the city at night and the other group that was tired went back to the adult house to catch up on much needed sleep. Thanks to the adult host K-mart for hosting such a great dinner and challenge for the session 4 campers.
No related posts.