After that fabulous hungover breakfast we all had back at the hotel we headed to the dumonts for Easter. I dont think that anyone realized that Frances Dumont had bought 1000 dollars of ammunition for us to shoot of his porch at whatever we felt needed to be shot. There were so many guns it was crazy, what a great day. We had an amazing turkey feast followed by vodka, twisted tea, and guns. Lots and lots of guns. Everyone went from hungover to being a kid in a candy store.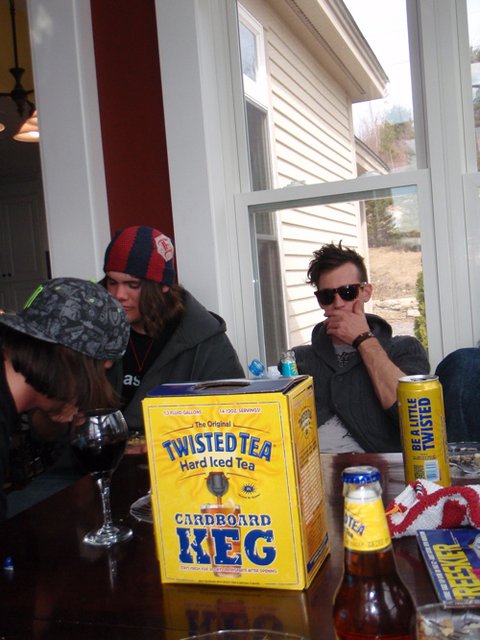 Who has ever seen twisted tea in a box, I mean seriously. I Love Maine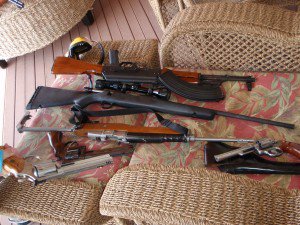 Guns, oh yeah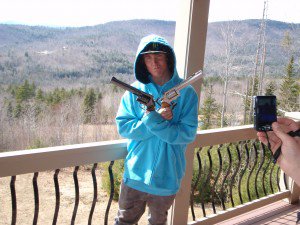 Joss da boss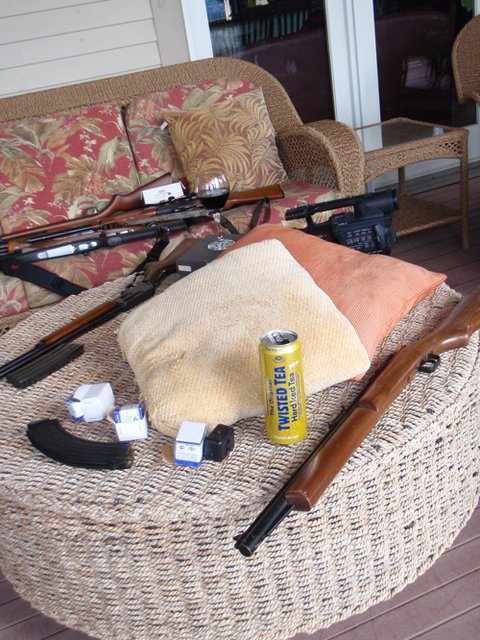 Guns, twisted tea and wine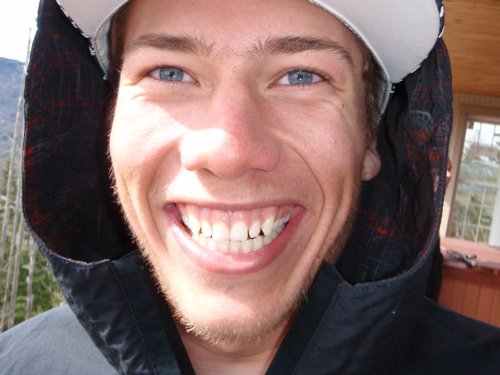 Joey Cheese belly, so stoked. You think that being canadian he would have done this before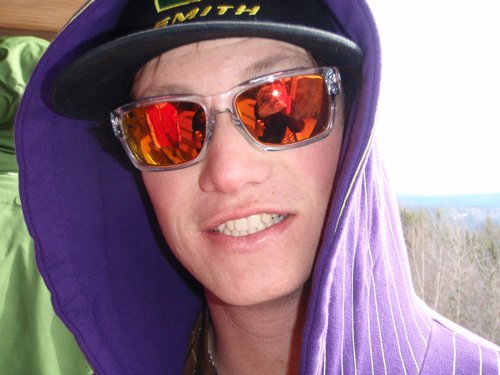 Mike Riddle must have his sunnies on cause he won the night before, i think he was probably actually dead for a min or two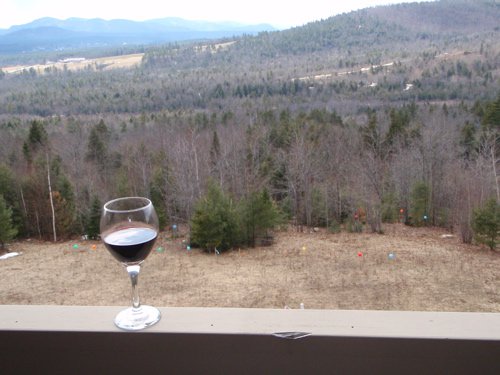 The wine is a must. You got to keep it classy while being a red neck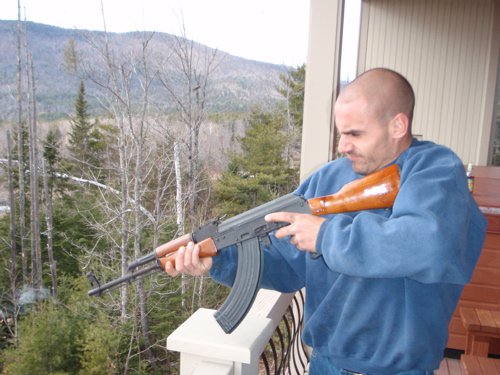 Adam Dumont showing us how he gets rid of felicias boyfriends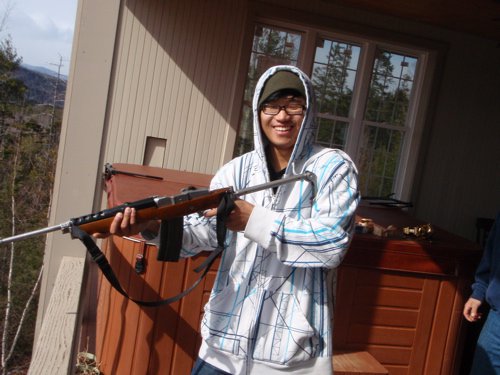 Shay taking his hashbrown anger out on some nice grass, i think he is ready for the streets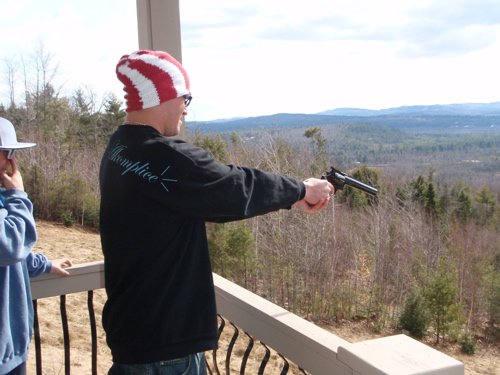 Thats me shooting the little gun before almost blowing my shoulder of with the double trigger 10 gauge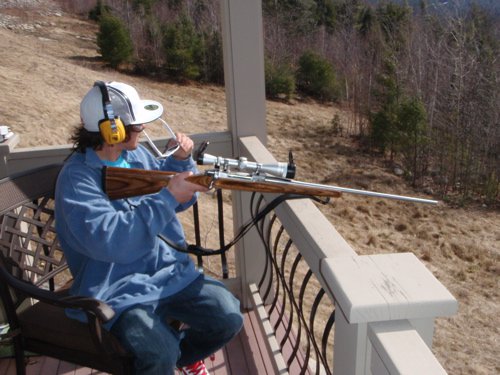 Simon is sniping out the far targets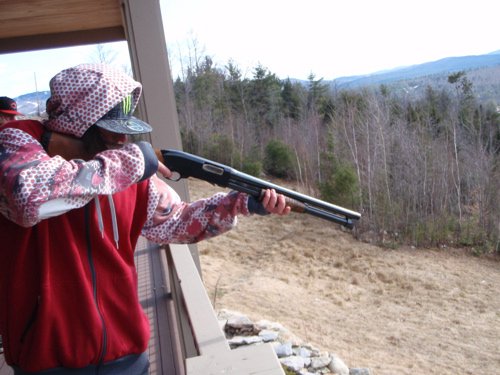 Luke with the 12 gauge, just a little warm up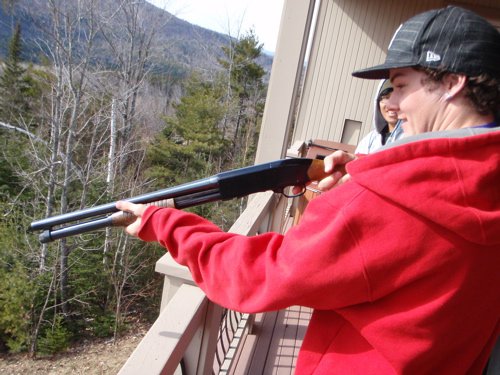 Its funny at the Dumonts they even let the queers shoot instead of shooting at them
Now it is time for poker. Simons mom always thinks she can beat me, but not this time Barb. I got you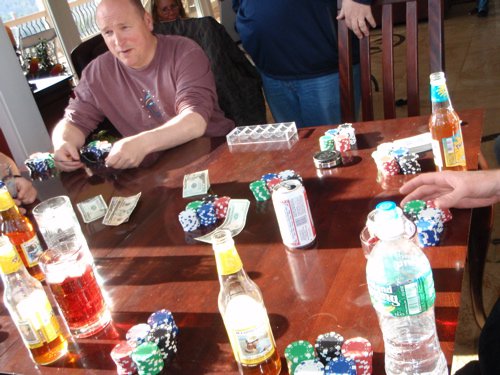 Poker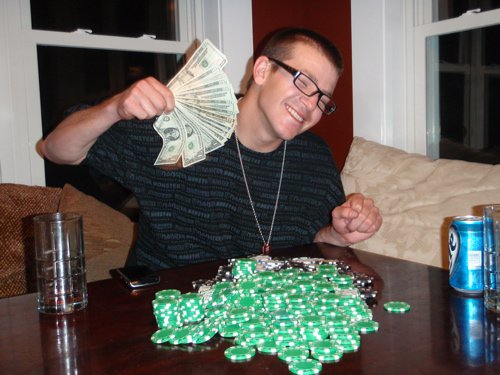 Big winner, No Big Deal. I am just an average guy with exceptional hair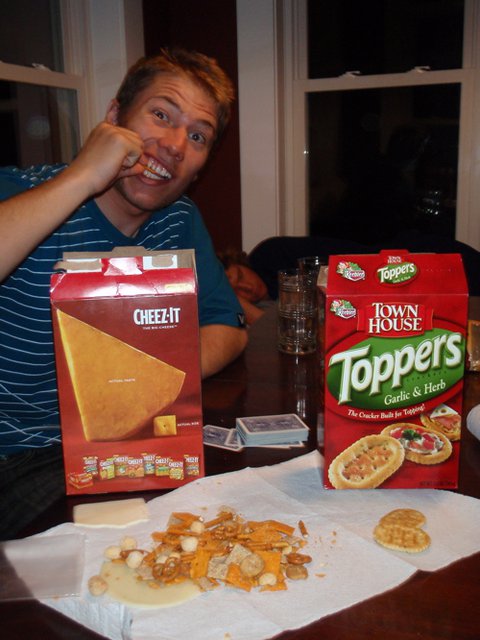 A nice healthy dinner for Me and Cheese. Pepperoni, party mix, provolone, and those fucking crackers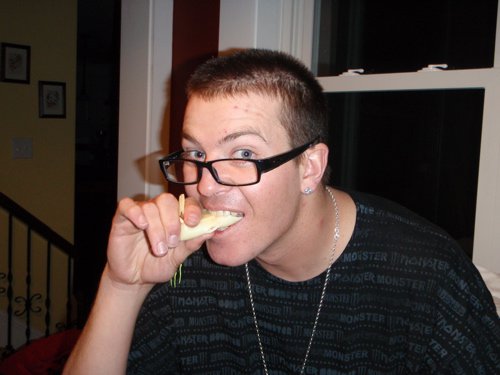 CHEEEEEAAAAA!!!!!!