Everyone is back to school and back to work. Vacation…is over. But here at Windells, we try to remind you that summer is never too far away! For those of you who already forgot how awesome the past few months were, let us jog your memory with a caption contest: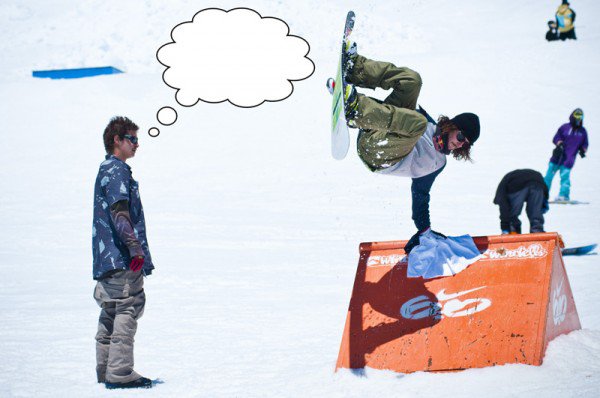 Fill in Johnny Lazz's thought bubble and let us know what he was thinking as he watches his good pal Forest Bailey hit the Nike 6.0 feature. The best response will get hooked up with a custom Windells NXTZ and a Windells sticker pack. So get those thinking caps on and get creative. We will accept submissions until next Friday September 30th. Get going!
 
*One submission per person*
*How to submit entries: comment on this blog entry, post to the Windells Facebook page entry, or email marsha@windells.com*
Windells - BMX. Skiing. Skateboarding. Snowboarding.