This is the 6th day I have been sick, and it is getting on my nerves. I've been skiing a few hours, but it only made it worse. I guess I just have to chill until it calms down! Last night was kind-of tough with a lot of tries hitting rails, and I can feel that my body didn't quite tolerate full-throttle skiing, yet!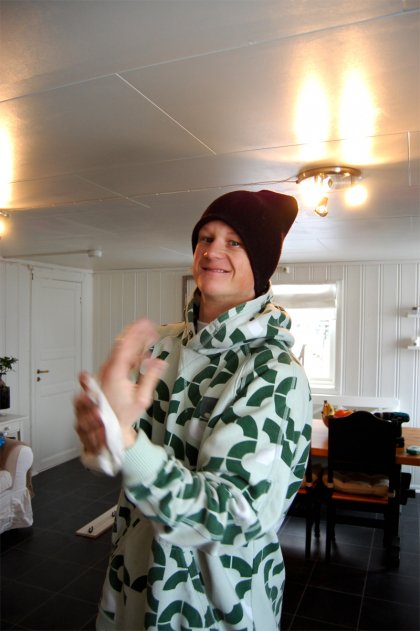 All I can do is to is to stay inside, relax and get well. A little hard for a person like me. I am kind of used to as much as possible every single day, and relaxing is not my strong side…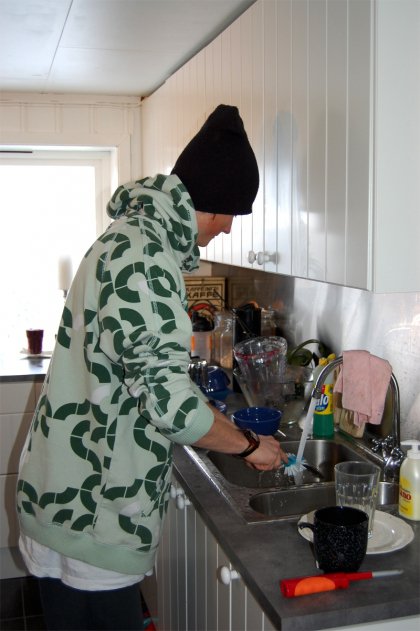 Doing the dishes isn't exactly what I want to do when it's snowing hockey-gloves outside, but sometimes that's what you have to do! I am so lucky to live in a large and fine house, so I don't mind spending time inside though!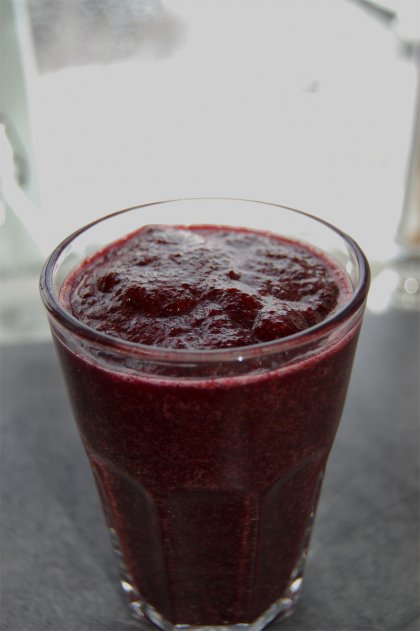 You don't need Vitamine-water when you got this vitamine-bomb in it's most pure form! Supergood for getting back on track when you are sick. Ida is my nutritionist!
Tomorrow I am leaving for the jib-academy-tour, cannot say I am ready, yet. It's going to be a lot of fun though, one of my friends join as a filmer, and will make video-updates online every day we are skiing! So if you are in the jib-academy-tour, it is most likely you will see yourself skiing online sometime soon!