Our friends at Street Nation Media are proud to present their first ever video contest in association with SBC Skier and Ski Town. The Quebec-based crew, who have been producing a ton of cool edits this winter (check them out on their NSTV channel) are giving away a free pair of 4FRNT Click's and a Orage B-Dog suit to the whoever posts a video on their Facebook page and scores the most Likes.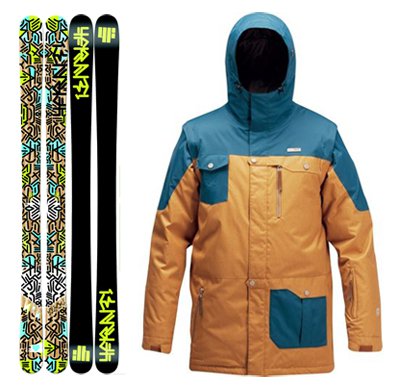 Win this from Street Nation!
The contest begins on January 9th and ends on February 1st at 5pm EST, and all you need to do to win is post the link to your video directly on Street Nation's Facebook page and get as many Likes on it as possible. This contest is open to anyone from any country, and the video must be a minimum of one minute long, must include skiing, and you have to have all the rights to the footage.

On behalf of everyone at Street Nation, 4FRNT, Orage, SBC Skier and Newschoolers...good luck!