Photos: Hanne Lundin Wallengren
A base layer with built-in knee support. To any post-injury freeskier looking to keep going by any means necessary, it sounds too good to be true. The Stoko K1 looks like a compression tight but hides 90 feet of customizable high-strength cables that mimic the body's muscles and ligaments to reinforce the knees, hips, and lower back. Two control dials on the waistband, at the back of the K1, allow you to adjust the support to the legs individually. It's lightweight, machine washable, and trusted by people from all walks of life, ranging from weekend warriors to Olympians and pro athletes, including freeski pros Mark Hendrickson, Bruce Oldham, and The Blondes. They call it Supportive Apparel.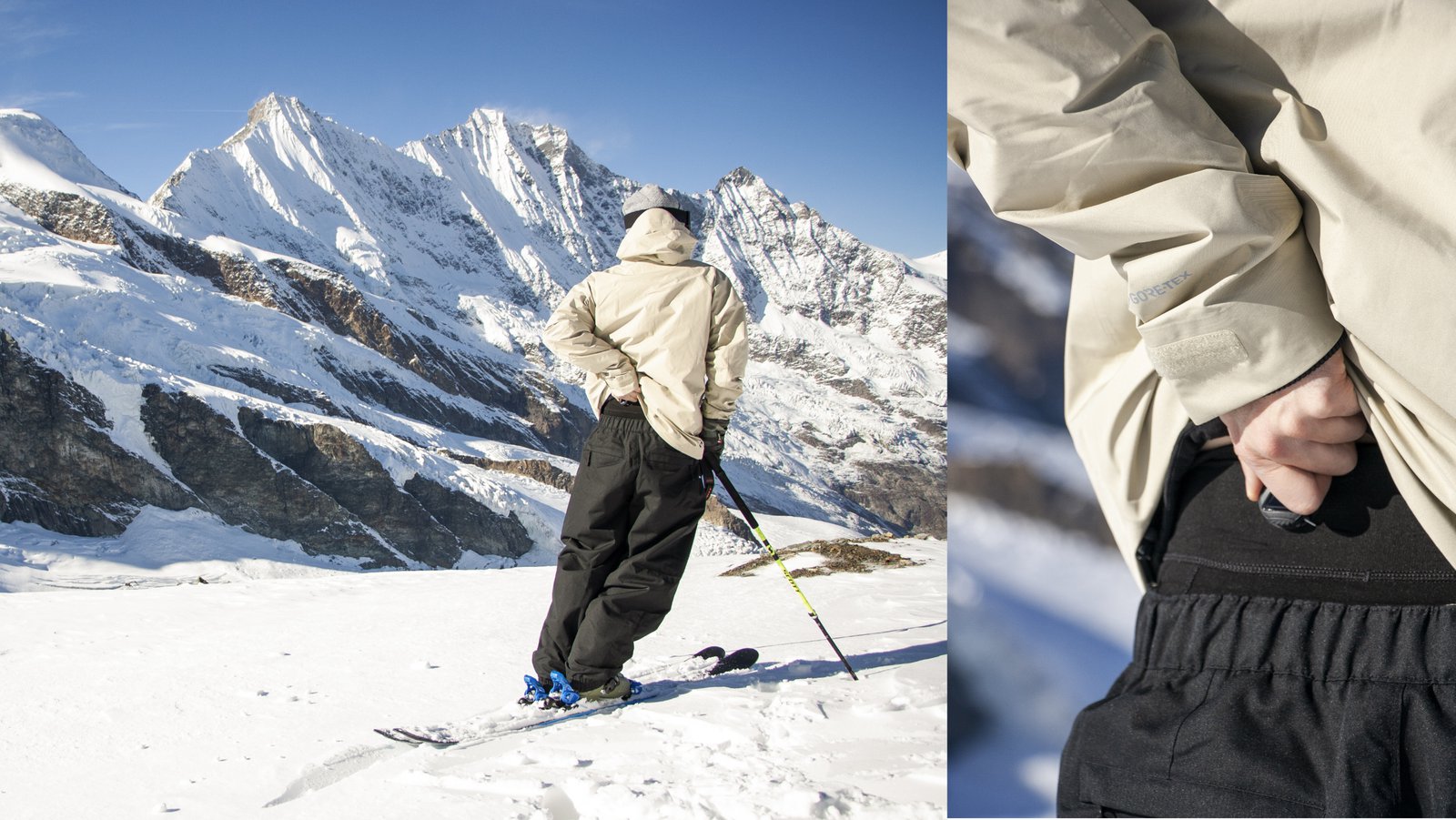 Two control dials on the waistband provide easy adjustment of the level of support
_
Stoko was kind enough to send Twig & Hanne a pair of their K1 Flux and Summit models, so they could compare, contrast and see how they feel to ski in. Twig has an (overly?) documented history of knee injuries and always skis with a knee brace these days. His regular setup is a soft knee sleeve on the 'good' left knee and a CTI on the reconstructed right knee. Hanne, on the other hand, has no history of knee injuries and has never worn a brace before, but had been looking at the possibilities in the area as an injury prevention strategy.
So how do they feel and which should you choose? Well, the first point of note is that the sizing chart seems to be bang on. We both followed the Stoko sizing guide and both pairs fit perfectly. When thinking about the Flux VS Summit models, we found that unless you run cold as a person, the Flux is a great option for skiing too because of its lower profile. All the K1 models are skin-tight so you can easily wear a baselayer over them if you need the warmth. The cable system itself is so thin that you literally cannot feel it. To both reviewers, the Flux fit a touch more comfortably under a ski boot. The more winter-oriented Summit model is a bit thicker and so it's super warm, but did take up more room. Hanne was more comfortable warmth-wise in the Summit model but found it a little thick in her, admittedly extremely snug, 130 flex race boots. On the flip side, the Summit offers a pocket and will keep you warm no matter how cold it gets, while the Flux might require an additional layer for cold days. Which works better will come down to your individual preferences.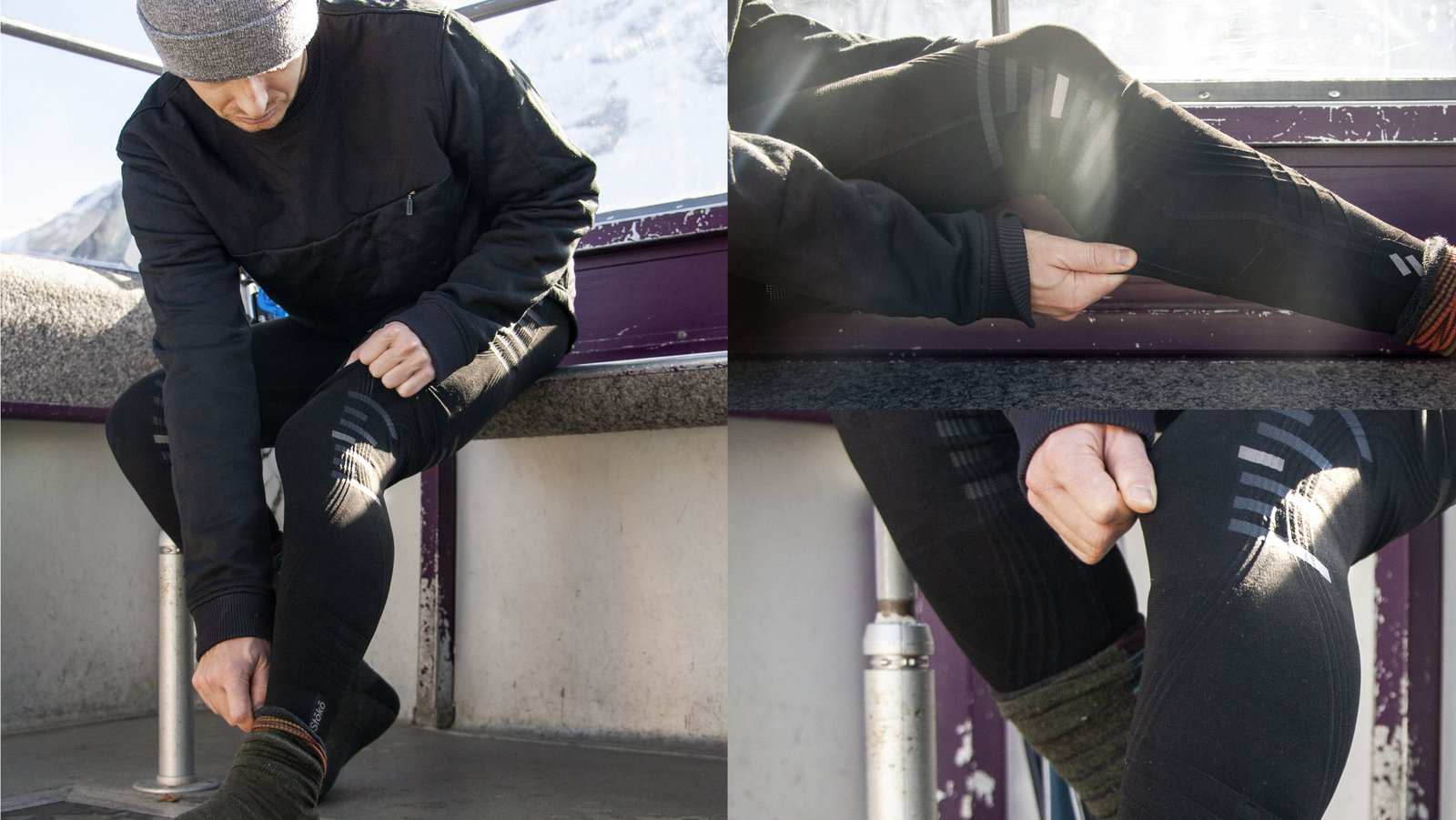 The fit is skin-tight and 90ft of high-strength cables wrap the entire leg, providing comfortable support
_
It's difficult to judge the level of support a brace offers from a rider's perspective, at least until you have a big crash, but the Flux and Summit felt like they offered the same level of support. The K1s certainly felt unlike anything else we've ever tried. They are nowhere near as restrictive as a solid brace, or even a knee sleeve, but at the same time, they feel like they provide more support than a sleeve or semi-soft brace. They don't give you that 'locked in' feeling of a solid brace which actually restricts the range of motion, but the cabling from waist to ankle really does feel like it's helping the whole musculature of the leg. You can really crank the cables tight using the dials on the waistband, but at that point, they do feel tight around the waist which is where much of the bracing power comes from. But as a bonus, the solid waistband does provide some support to the core and back.
The most impressive part of the K1 is without question the feeling of added support with minimal restriction of movement. They can be slightly tricky to put on and take off, though nowhere near as tricky as some commentators would have you believe, but once they are on you almost forget about them, except that they give you a little more confidence. They don't feel any more unwieldy than a regular pair of compression tights but with certified medical-grade support, the K1 functions as a knee brace, even if it doesn't feel like one.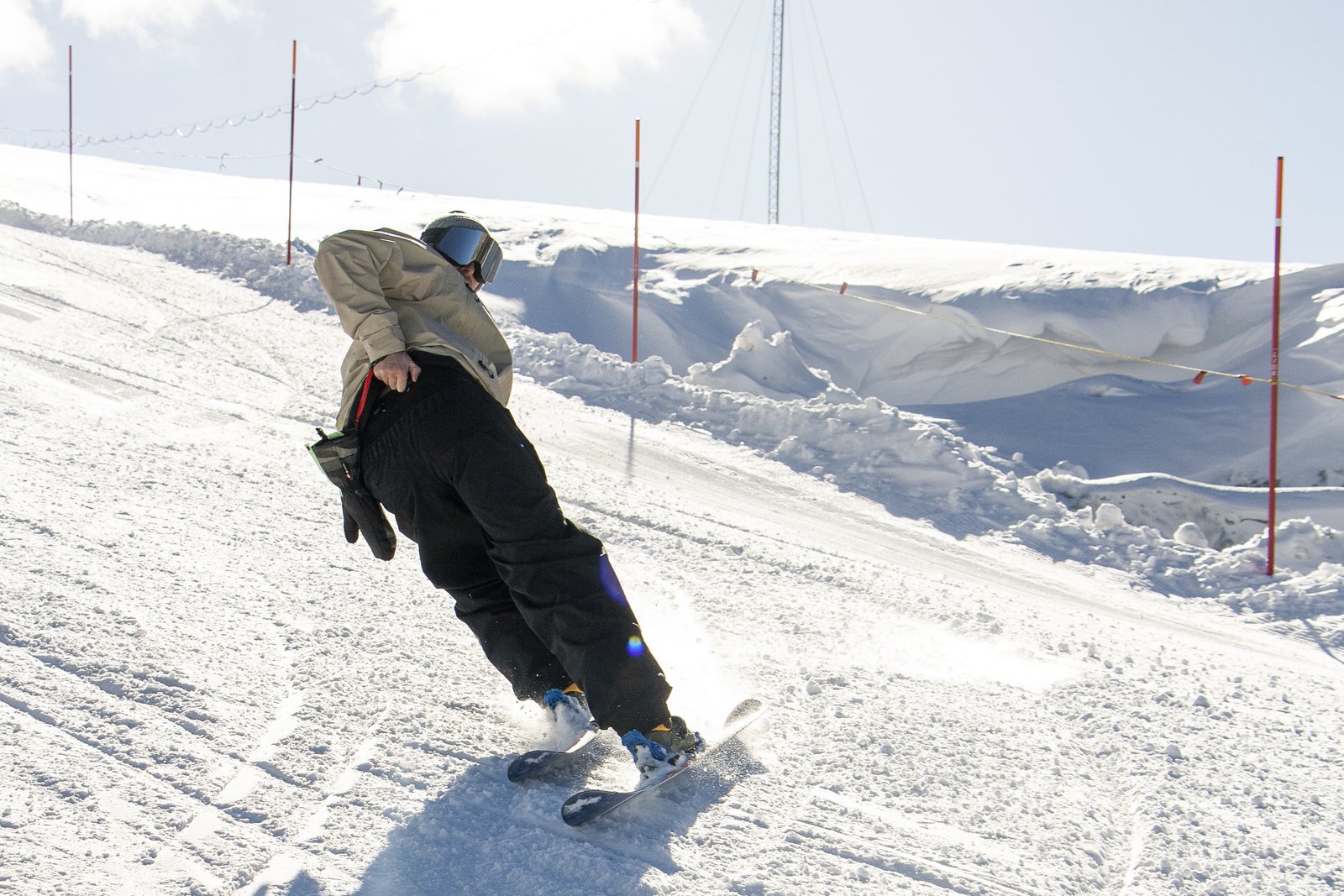 You can even adjust the support level on the move
_
Essentially Stoko's K1 offers a new way of looking at knee and lower body support when skiing. They provide support but don't require any significant tradeoff in terms of how you ski. There's no problem dropping low into tailpresses or limitations to tweaking grabs, which coming from a solid brace is definitely a major bonus. For readers with histories of serious injury looking for a new alternative to knee bracing, we'd definitely recommend trying the K1 out. Stoko is offering a 60-day trial period for people to test out their innovative take on athletic support. If they're right for you, they could provide all the stability you need, while being more comfortable and costing less than half the price of the more heavy-duty solutions.
_
- Sponsored content -