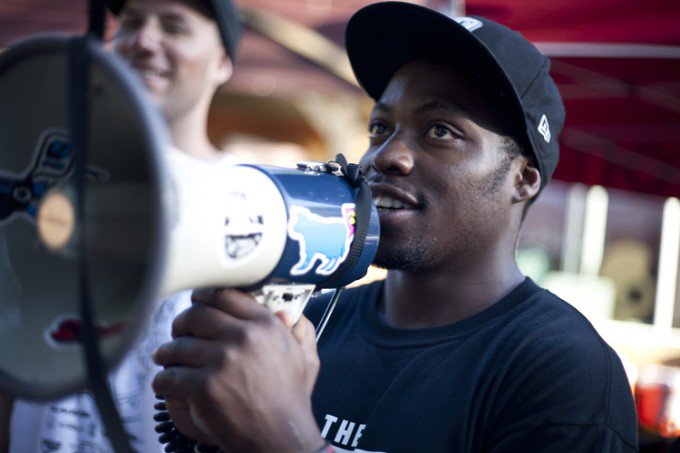 The biggest knockout game of the summer went down to camp during Session 4. Stevie Bell Bump returned for the second year to the courts of Windells (courts being a loose term for the awesome hoop outside the dining hall). Stevie brought lots of Forum prizes for winners, but he also brought the best bball defensive line this side of Portland: Brent Oftedal, Jason Robinson, and Curtis Woodman. Campers sunk shots while avoiding the blocking skills of the snowboarders.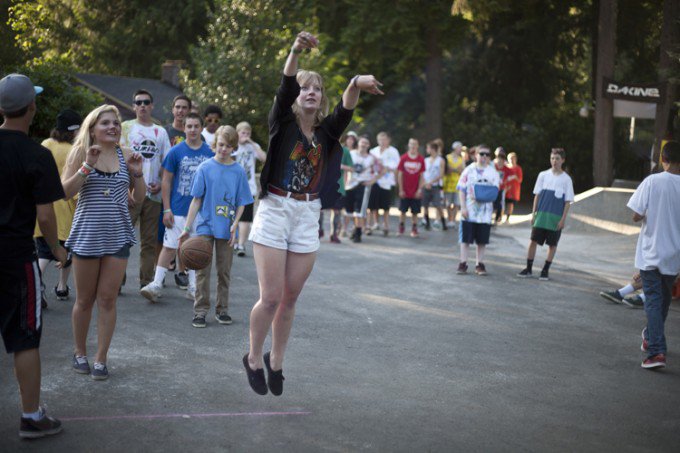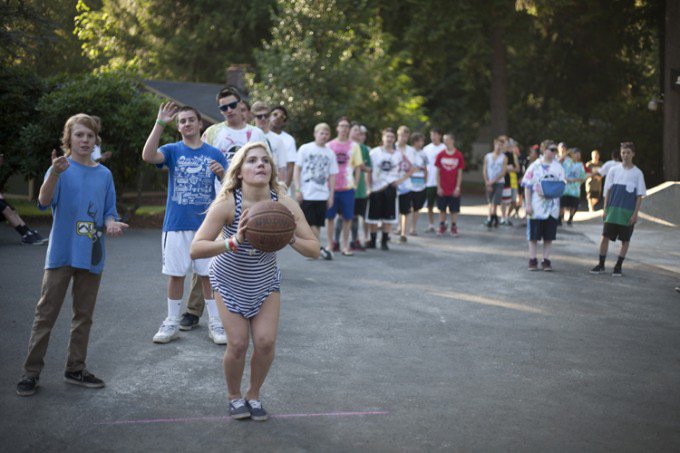 Stevie Bell bump is a highlight of the summer each year and the line of competitor wrapped down past tons of cabins.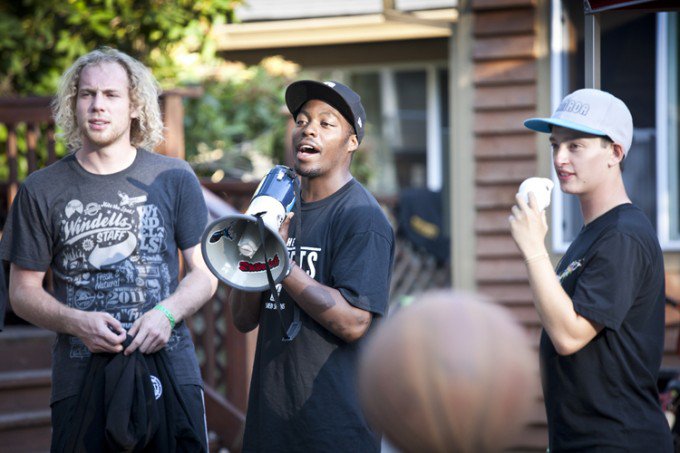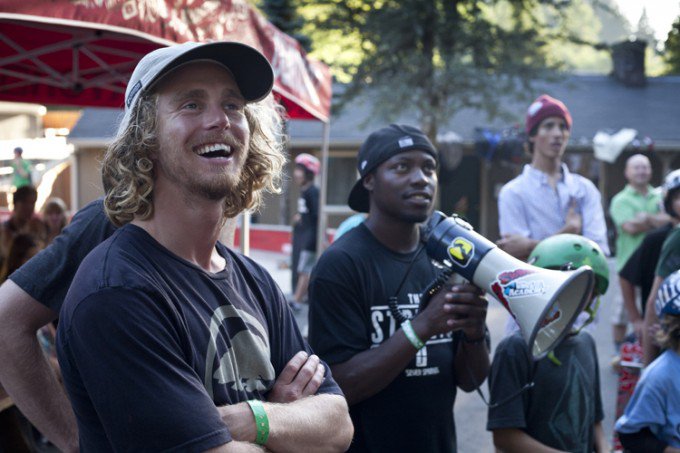 Curtis and Stevie on the sidelines.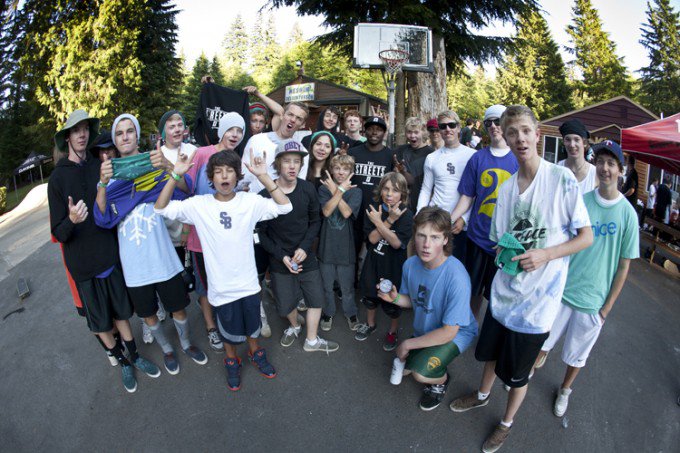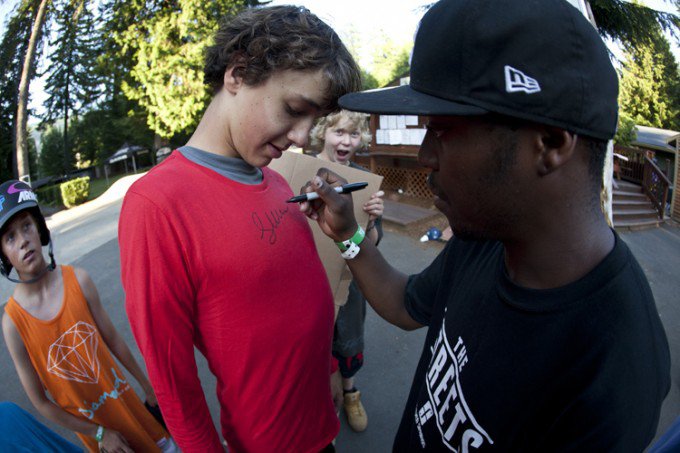 After the game was over, some campers asked for Stevie's autograph. He gladly obliged and signed some of the guys' foreheads even! Stoked!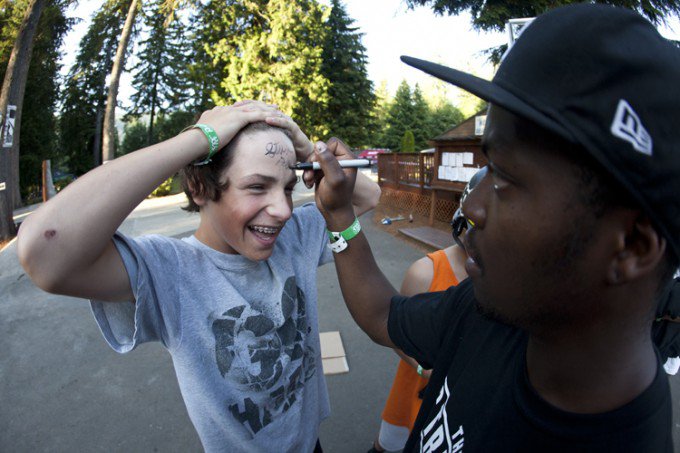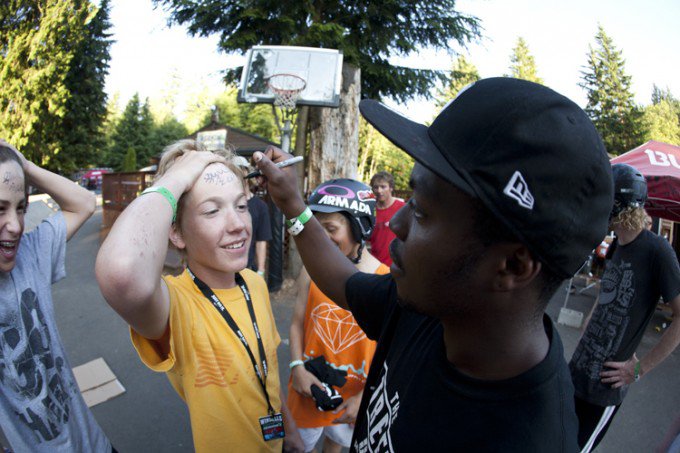 The post Stevie Bell bump returns to Windells appeared first on Windells.