Armada Skis very first business plan opened with the following statement: "Armada. What skiing will become."
After nearly 15 years in the game, Armada Skis has built a legacy focused on what freeskiers truly care about. Whether it's durable ski construction, stunning visual content, or outerwear that's just plain damn cool, Armada continues to stay true to their earliest mantra... "athlete owned, athlete driven."
Armada started in a basement in Truckee, California. In 2002, they moved to Costa Mesa, where many large skate and surf companies are headquartered. And in late 2014, they announced they'd be moving to one of North America's most well known ski towns... Park City, Utah. In the words of Erik Snyder, CEO of Armada, "The combination of Utah's business environment and abundance of world-class skiing make Summit County the ideal home for Armada's future."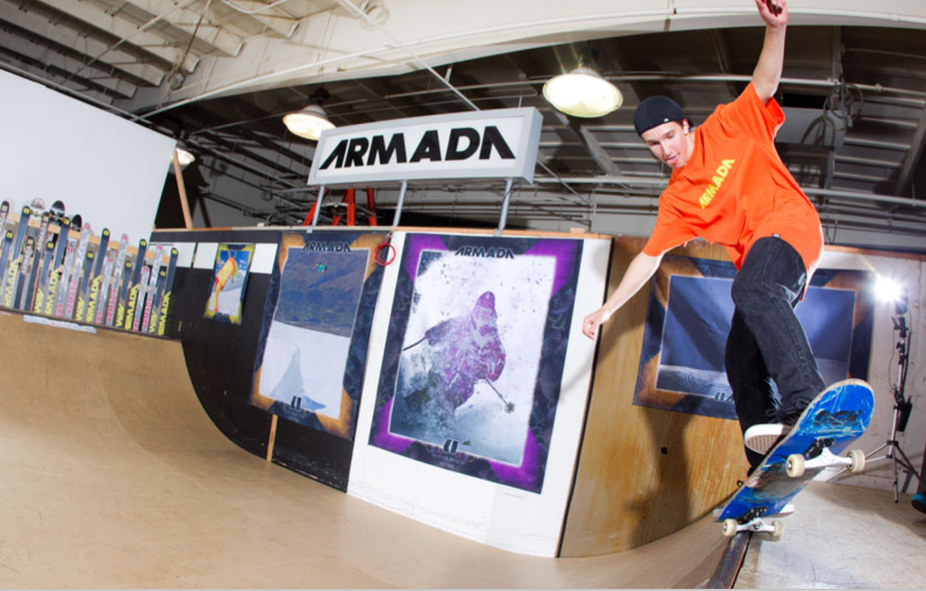 Pictured above: Torin Yater-Wallace shredding the Armada mini-pipe at Armada's old HQ in Costa Mesa, California.
While skiing in Utah this spring, I contacted Armada's Marketing Coordinator, Dan Villaire, to set up a tour of their new (and nearly finished) office space. From the moment I walked in, two things were clear. One: visual creativity is highly encouraged and embraced. Two: the HQ is zen for true freeskiers.
Placed nicely behind the reception desk is a large photo of JP Auclair, accompanied by handwritten messages. Dan told me that the facility is dedicated to JP.
Next to the lobby is a photo gallery, showcasing various shots from Armada co-founder and photographer, Chris O'Connell.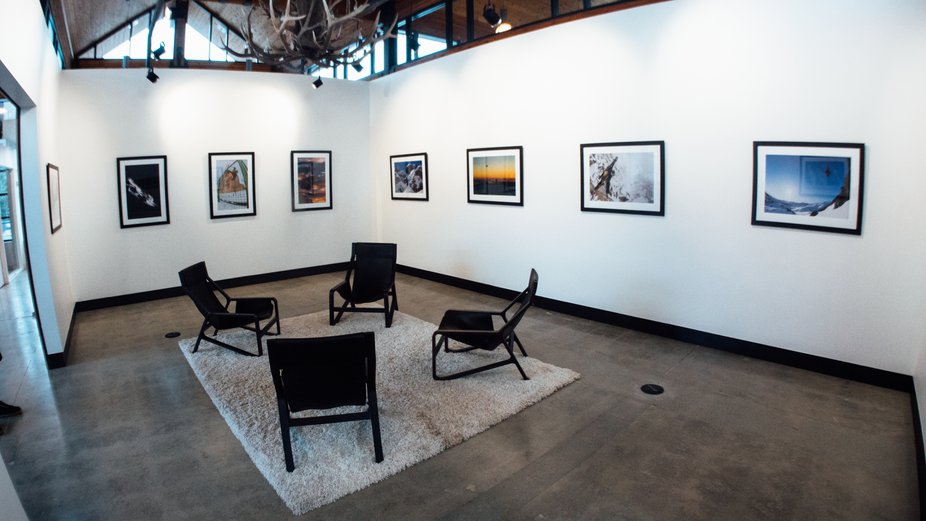 Down the hall sits the offices where marketing, finance, customer service, etc. spend their days. If you need a break, Armada Skis break room has coffee, organic energy drinks, and a shuffleboard table. A wall decorated with Tanner Hall's X-Games medals is right nearby.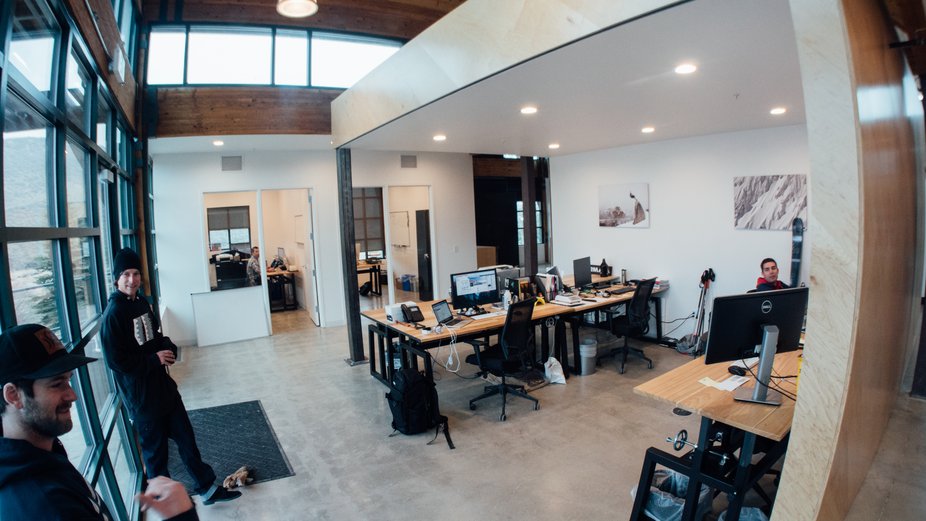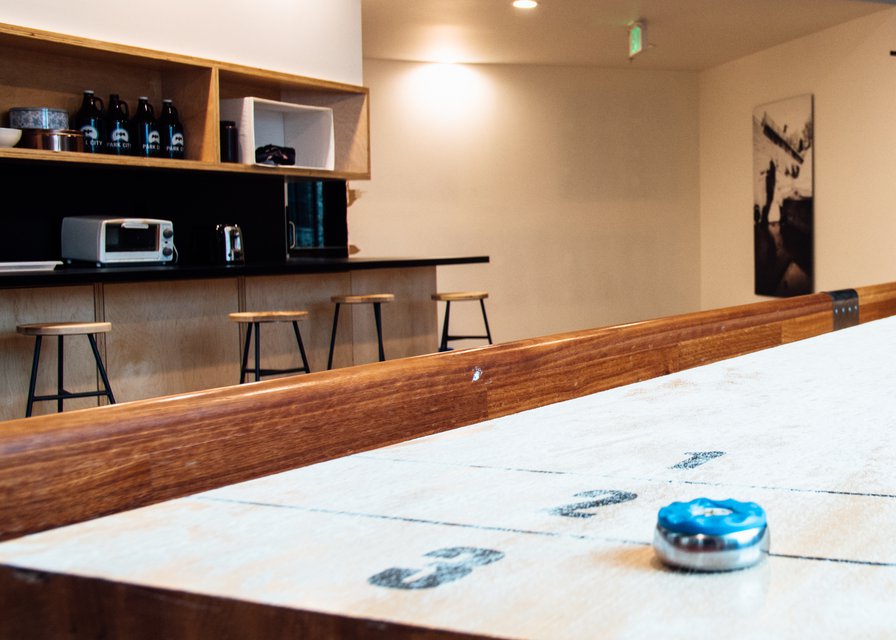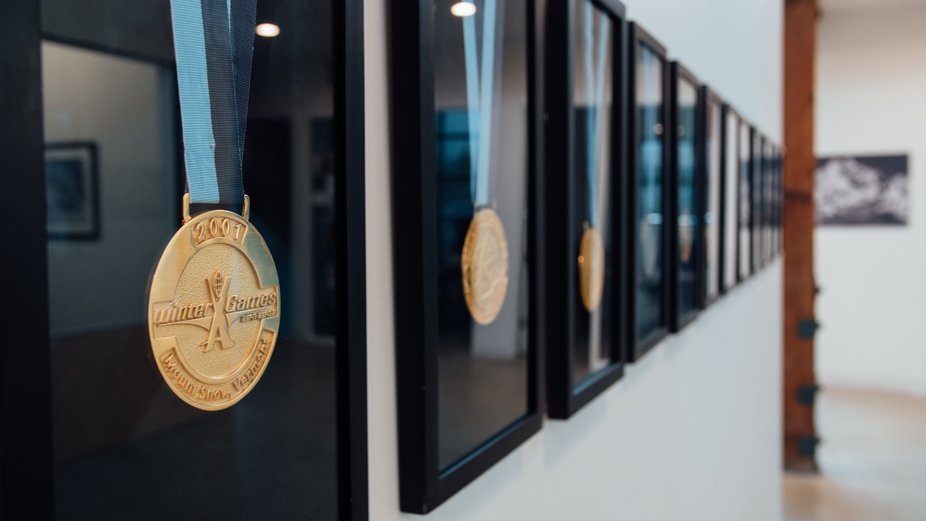 For the second part of the tour, I was greeted by Armada's Hardgoods Development Engineer, Logan Imlach (and his dog). Also there to join was Armada team rider, Pat Goodnough. I was walked through the entire process of building a ski, and even got to see some of the potential designs for the future...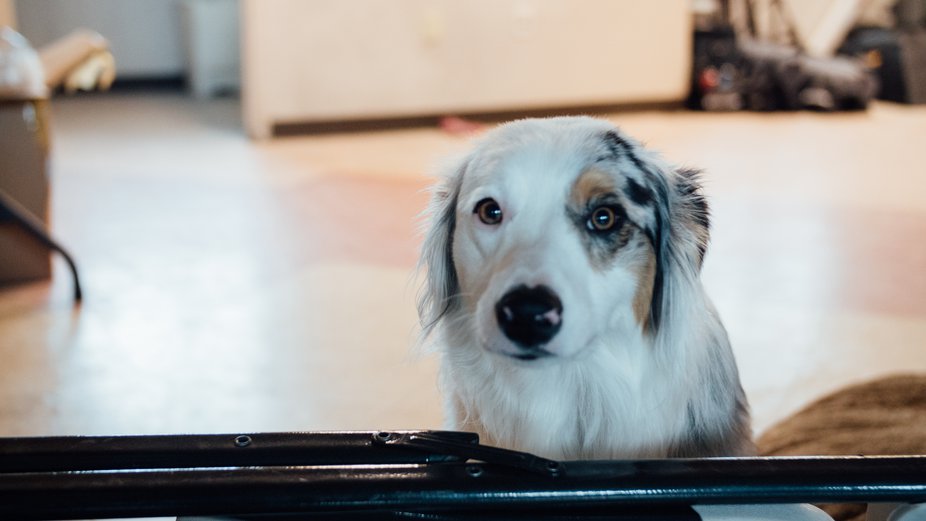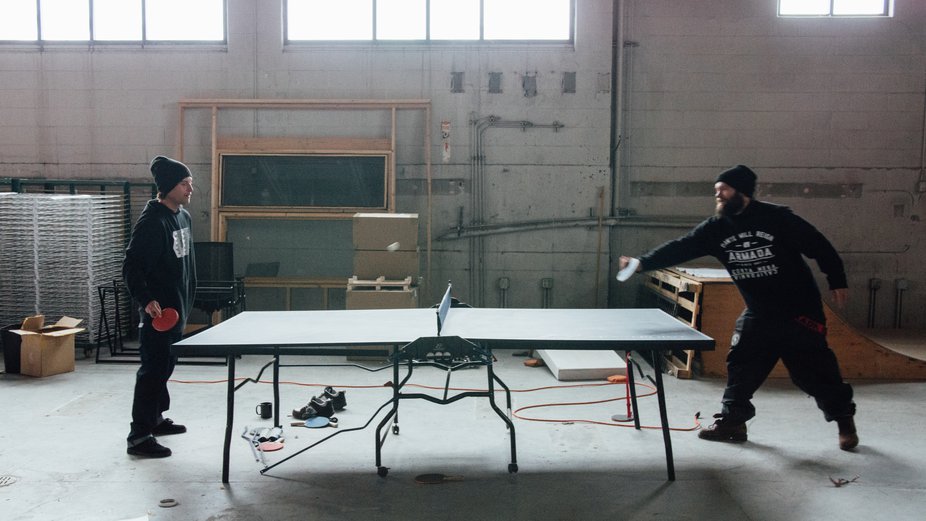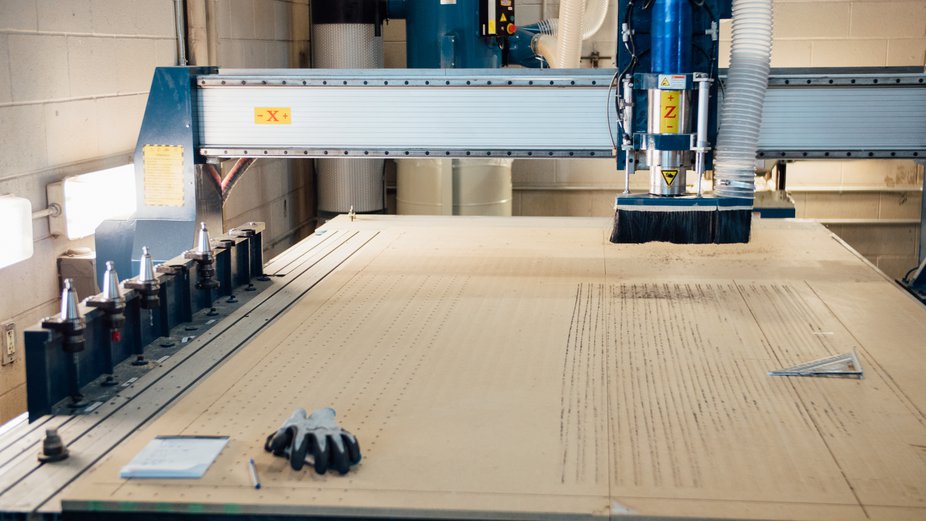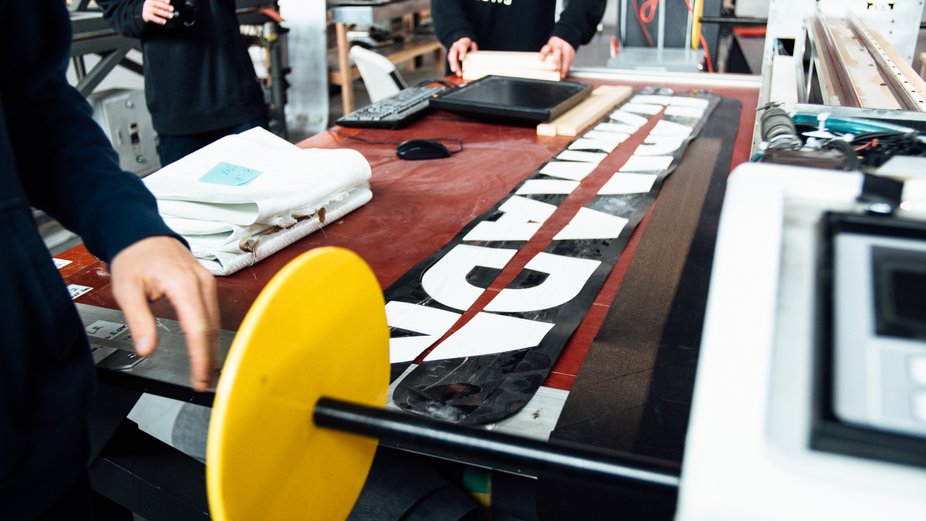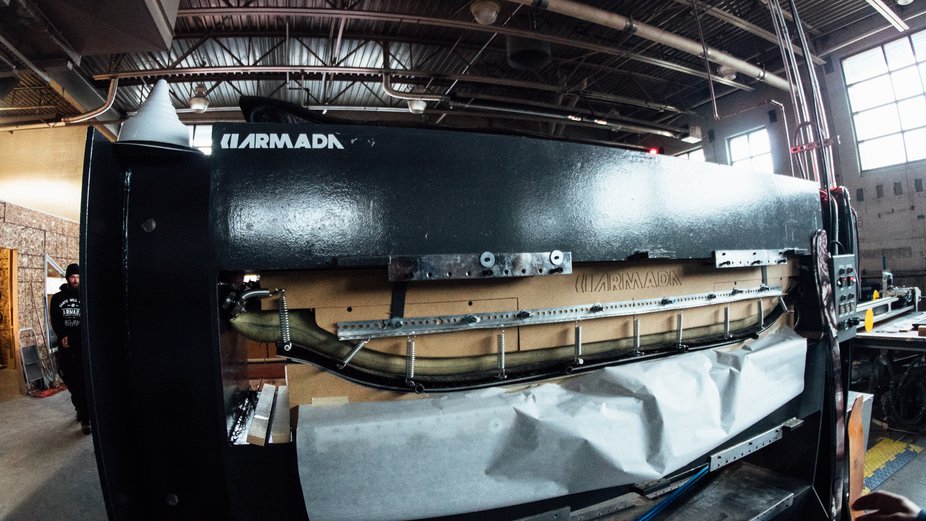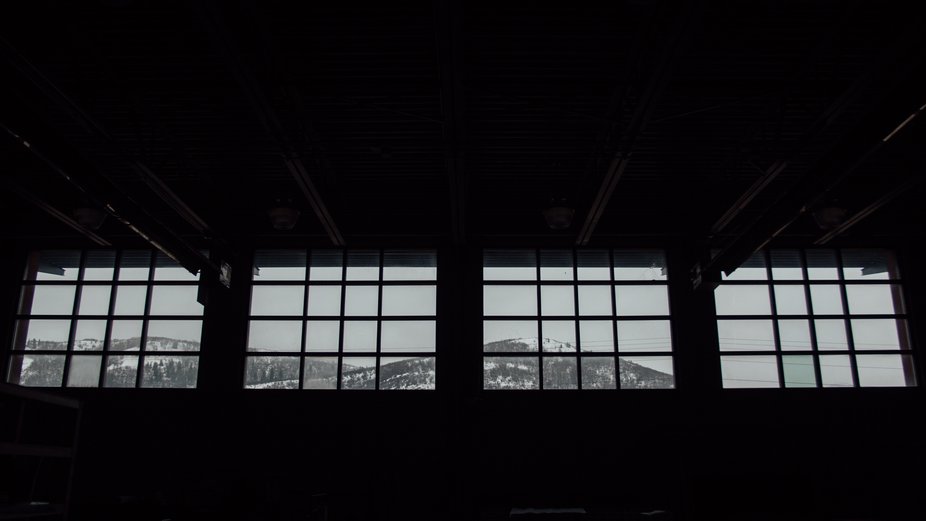 At the end of the tour, I definitely wanted to pull away in this Armada Skis Subaru. Big thanks to Dan and Armada for letting me see the new space!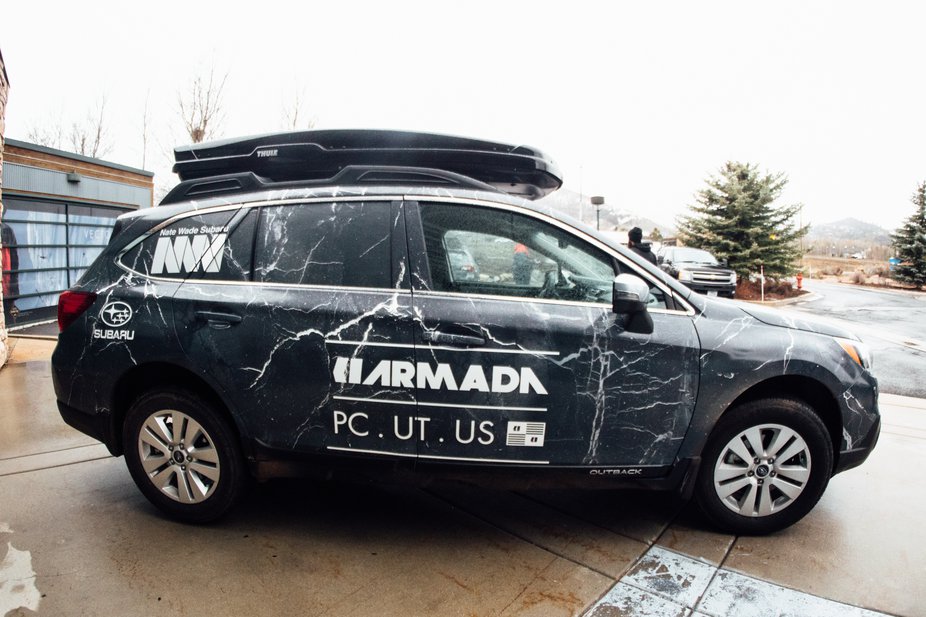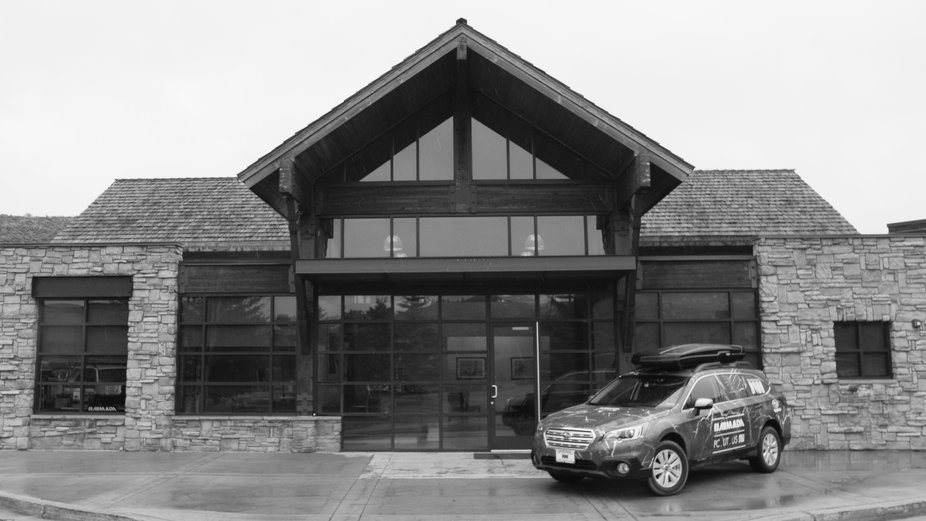 Shop For armada skis

Merchant

Sale Price

Retail Price
Shop For armada skis

Merchant

Sale Price

Retail Price