Wiley invited me along on a trip to Cardith Ridge yesterday to do some terrain R&D, the best kind. However, after he actually layed down some lines through the zone, it was decided that the snow was still a bit thin in some spots, keyword being, rocks. With two lines in the bag we decided that more snow is need to ice the glory lines but nevertheless we had ourselves a day.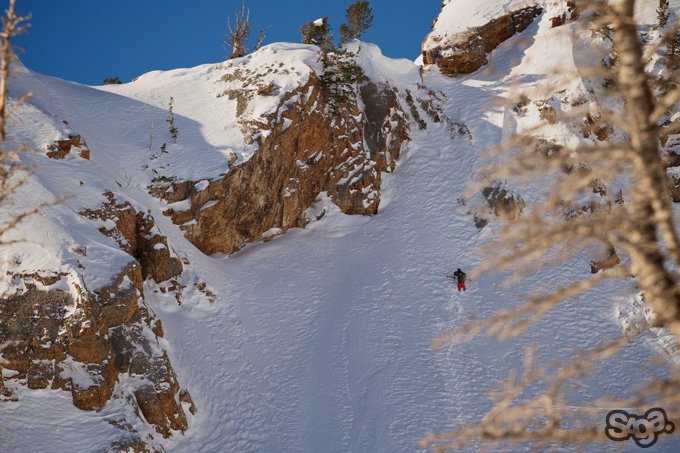 Wiley gets a closer look at the lines for the day before making the hike up, boot pack all day.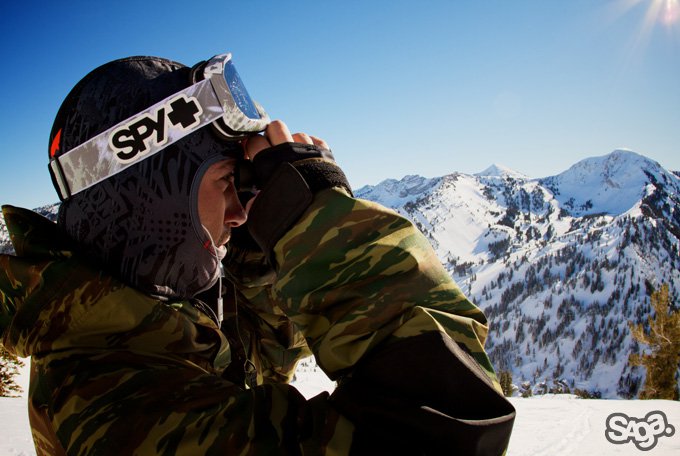 Most of the time when filming lines you are far away from the athlete and have a lot of down time waiting for them to get into position, so here is a where's waldo, Wiley?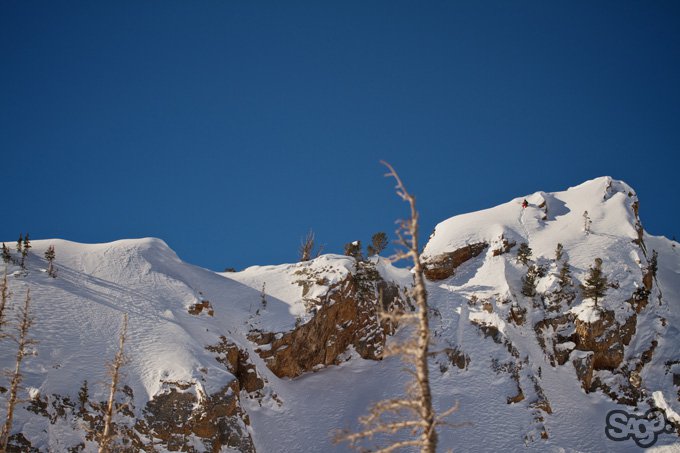 The zone, top to bottom.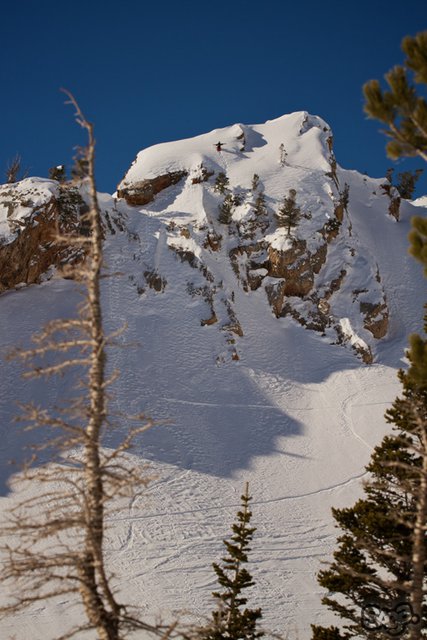 Good turns at the top but the middle section proved to be rockier then expected, Wiley got pinched for a minute (when this picture was taken) but eventually made the air and rode away clean (I missed that part), sketchy deal though. When he returned back to the bottom first thing he said is "I am coming back and icing that line", I don't doubt him, stay tuned for more.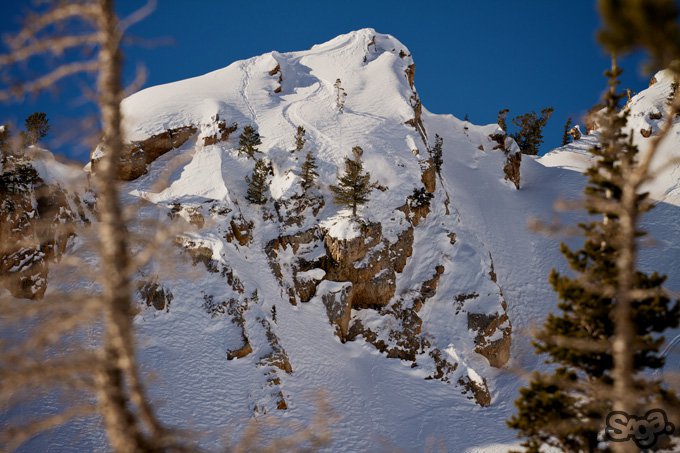 Can't do just one, yea Tone!
Wiley looks back at the lines from a day well spent.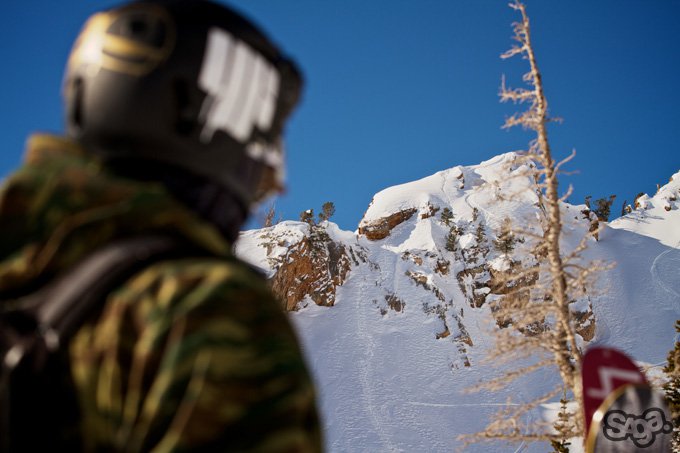 New boards also looking good.
No related posts.