We received word from our South Korean Shredders about some sweet successes at Asian Winter Games recently… here reporting from Kazakhstan, Yi Whan-woo.
Jung Dong-hyun won gold in the men?s super combined slalom event for South Korea?s third victory in alpine skiing at the Asian Winter Games in Almaty, Kazakhstan, Friday.
In 1,500-meter speed skating held on the same day, the national team added medals to its overall tally.
Each Mo Tae-bum and lee Kyou-hyuk clocked in at 1.47.71 and 1:48.66 for second and third places in the men?s competition, respectively, while Denis of Kuzin from the host nation topped podium with a 1.47.37 mark.
Noh Seong-yeong took silver in the ladies? event as she marked 1.59.27, .90 seconds behind Wang Fei (1:58.37) of China.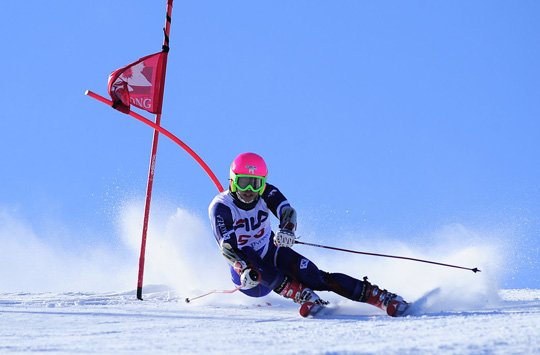 Jung wins S. Korea's third Asia gold in alpine skiing.
The 22-year-old finished his run in 1:45.70 for his first triumph in the Asiad, that also led South Korea to tie in number of golds with the host country in alpine skiing. Jung outraced Igor Zakurdayev of Kazakhstan who clocked in at 1:45.82, while compatriot Kim Woo-sung marked 1:47.74.
South Korea has shown strength against the host, who was expected to have edge over other competing countries.
[Show as slideshow]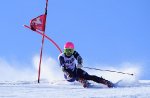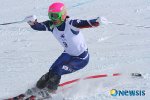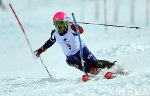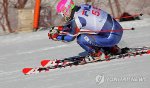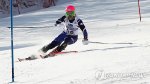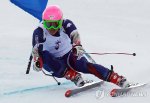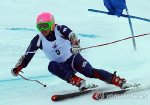 The alpine skiers also have won one silver and three bronzes, of which the silver came from Jeong Sora on Friday. Jeong clocked in at 2:03.64 in the ladies? super combined event, 2.23 seconds behind Lyudmila Fedotova (2:01.41) of Kazakhstan.
Related posts:Ted Ligety Wins Beaver Creek Giant Slalom! You'll be hard-pressed to find any video online on Ted's...
Ted Shred Wins Small Crystal Globe in GS at Garmisch Finals Congratulations Ted on your 2008 repeat of the GS crystal...
Shredder Jake Zamansky Retires PARK CITY, UT (May 19) ? Jake Zamansky (Aspen, CO),...
Related posts brought to you by Yet Another Related Posts Plugin.