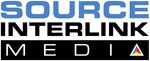 New York, NY (October 6, 2010) — Source Interlink Media ("SIM") announced today the completion of the acquisition of Grind Networks ("Grind"), a leading provider of online action sports and entertainment content. The media giant will add Grind to its growing Action Sports Group ("ASG"), home to renowned action and adventure sports magazine brands such as Surfer, Skateboarder and Powder. The combined entity results in the largest audience in the sector, reaching more than 10 million enthusiasts every month.
"The addition of Grind Networks to our portfolio demonstrates our corporate strategic commitment to finding and investing in the right partners who have the vision to deliver targeted content, across multiple platforms, to our enthusiast consumers," said Michael L. Sullivan, Chief Executive Officer of Source Interlink Companies, Inc.
The Grind digital portfolio includes GrindTV.com, Newschoolers.com, Motocross.com, Ridemonkey.com, Snowboarder.com, Skateboard.com and online entertainment properties Stupidvideos.com and The Bubble. Because Source Interlink Media is one of the largest publishers of magazines and online content for enthusiast audiences, the combination with ASG will allow Grind to improve the quality and the depth of content across its platform, while enhancing its important strategic distribution relationships with leading global Internet companies.
"This acquisition perfectly blends ASG's prominent content creation ability with the digital expertise of the Grind team, which will no doubt result in a better experience for consumers," said Source Interlink Media President Chris Argentieri. "We believe the combined entity will provide the most compelling option to marketers targeting the extremely valuable 18 – 35 year old demographic group that drives this industry."
With this move, former Grind Networks CEO Erik Hawkins will oversee all digital sales and marketing efforts for the new group; President/COO Greg Morrow will direct all technical and digital product development aspects of the business. The two founded Grind Networks in 2005 after serving as executives at Yahoo!, CitySearch and Launch Media. Both will report directly to Norb Garrett, Senior Vice President and Group Publisher of SIM's ASG.
"We're incredibly excited to add our network of properties to SIM and to become an integral part of one of the most storied and influential media companies in the action sports industry," said Hawkins.
With flagship action sports brands including Surfer, Surfing, Snowboarder, Skateboarder, Powder, Bike, Canoe & Kayak, SUP—Standup Paddler and Paved, as well as their standalone websites, the Action Sports Group is the leading action sports magazine publisher in the United States. Delivering significant reach across both action sports enthusiast and various in-market consumer audiences, ASG also produces more than 20 leading events and webcasts such as Surfer Poll Awards, Powder Video Awards, O'Neill Cold Water Classic, Nike 6.0 Lowers Pro, and International Surfing Day.
"Grind Networks has built a reputation for developing complete, custom client solutions, and the merger of these assets with our own allows us to better connect with our audiences through ever-expanding technologies such as tablet readers, mobile technology, video and the web," said Garrett. "The talent and knowledge base provided by Erik and Greg will allow us to capitalize on the substantial opportunities this transaction creates."
About Source Interlink Media
Source Interlink Media is the premier source of special interest media in the United States. With more than 70 publications, 90 websites, 400 branded products, 65+ events, and TV and radio programs, SIM is the largest provider of content to enthusiast communities interested in automotive, action sports, marine and other niche activities. The organization's strategy is to wholly focus on targeted audiences by leveraging and expanding upon its core market-leading brands through a multiplatform media approach.