Sosh Big Air in Annecy is going off this weekend and the 40m high, 55ft tabletop jump right by the lakeside is a sight for sore eyes. The finals day kicked off with a best trick contest duked out by 6 invited ladies and it was quite the show. It's insane how much young talent there is in the ladies field with Tess Ledeux (15) taking home the win with a sendy rodeo 7 safety to the gucci plateau.
All 6 girls threw down. Giulia Tanno and Coline Ballet-Baz both brought smooth cork 9 tails to the party and took the final two podium places respectively. Jennie-Lee Burmansson made skiing look seriously good with some perfect 5s and 7s partnered with steezy tail to safety combos.
Coline took the win in the crowd choice award, chosen by the loudest cheer from the crowd, courtesy of a laid out backie. But unquestionably the craziest trick of the event, which sadly went down in the crowd choice section rather than the main comp, was Sarah Hoefflin's switch dub 10 mute. Sarah is pushing things as hard as anyone in the ladies field right now, and I'm stoked to see her put it down in her already impressive slope runs this coming season.
Full event replay here
Top 3:
Tess Ledeux
Giulia Tanno
Colinne BB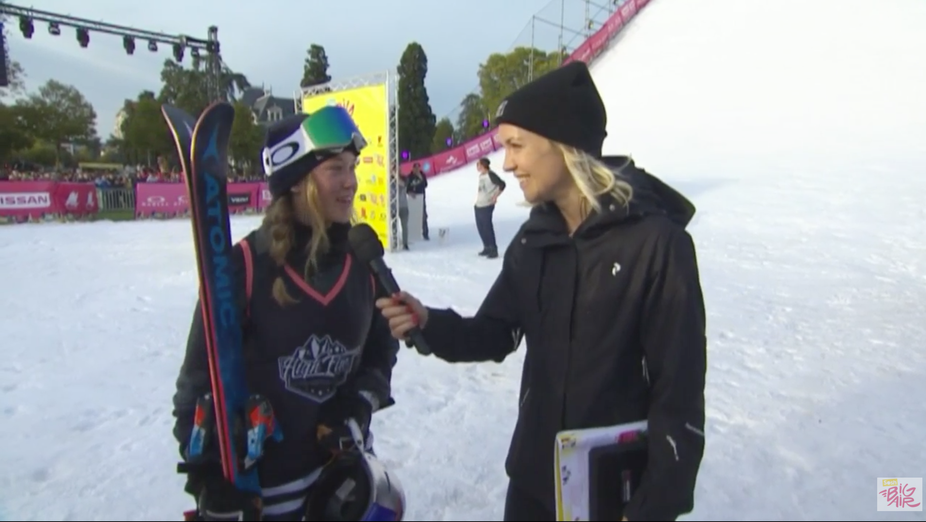 Watch the Men's Final Live 1:30pm EST @ http://soshbigair.com/#section-live