Finals tonight for halfpipe were a bit slow because of the several inches of snow that has been falling all day but that didn't stop the final 12 bros from sending it huge. New Dew Tour announcer and GOODENOUGH all-star Pete Arneson was killing it on the mic in classic LVV style. Doug and his lovely assistant (who's name is escaping me) captivated the audience with excellent commentary before the finals started. The stroll down to Slopestyle to do some gear talk was really rad and added some zest to the feed, educating the plebs on ski technology. Also, big ups to SKI BUD for being the raddest hype man. Dew Tour people, if you're reading this, hire him. Finally, NSers who participated in the annual announcer drinking game, hopefully you didn't get too drunk, seeing as Pete and his colleague did a much improved job tonight. Nice work boys.
My only question after 2 days of Dew: Can the announcers not call a blunt grab a blunt grab because it relates to #420BlazeIt? All I've heard is Tail grab this or Tindy that.
GIF Highlights: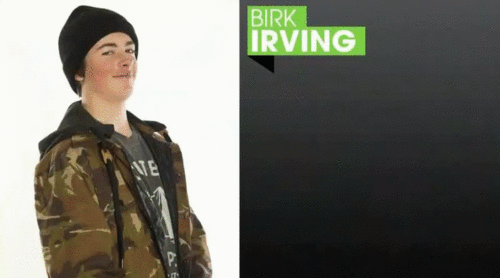 #Competitors #DewTour #Sports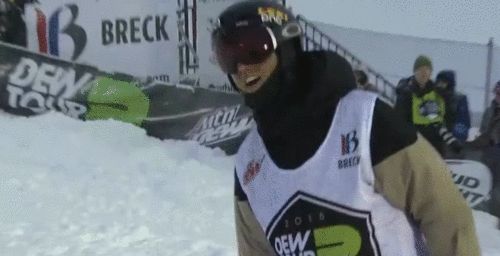 Not everyone was stoked on their first run score.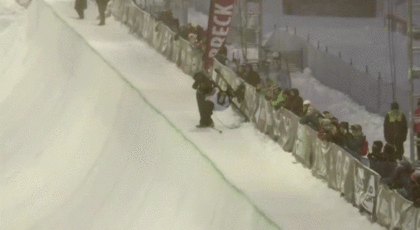 Birk Irving definitely lifts more than you.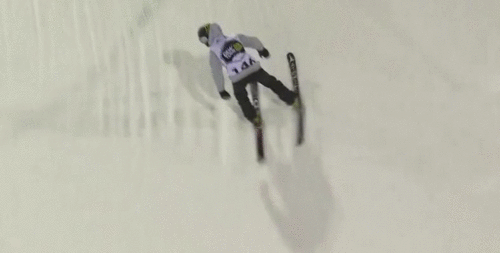 Beau-James cappin' blunt on his 9.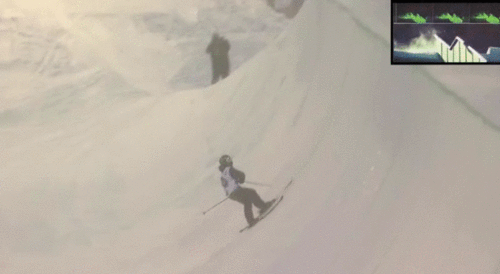 Positive vibes to Aaron Blunck sending it to Gucci on the pipe.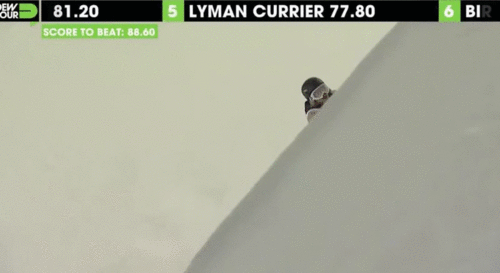 Taylor Seaton tweakin' out his mute for the boys and SKI BUD.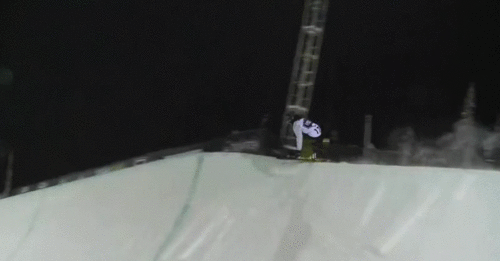 David Wise shoots for the moon (& first place) on his final run.
Follow Newschoolers on Snapchat for more shenanigans as the night goes on.