COPPER MOUNTAIN, Colo. — October 4, 2016 — On the evening of October 3, snowmaking officially began on the trail Andy's Encore at Copper Mountain. Copper is scheduled to open for skiing and riding for 2016/17 winter season on Friday, Nov. 11 at 9 a.m.
In addition to ensuring a perfect snow surface for early season guests, snowmaking resources are focused around the U.S. Ski Team Speed Center at Copper Mountain. With a vertical drop of 2,300 feet, the U.S. Ski Team spends much of each November and December training at Copper. On Saturday, Nov. 19, the NASTAR Pacesetting Trials return to Copper. Olympic gold medalist Ted Ligety will set the official pace for NASTAR courses around the country while U.S. Ski Team athletes will be on hand to meet fans.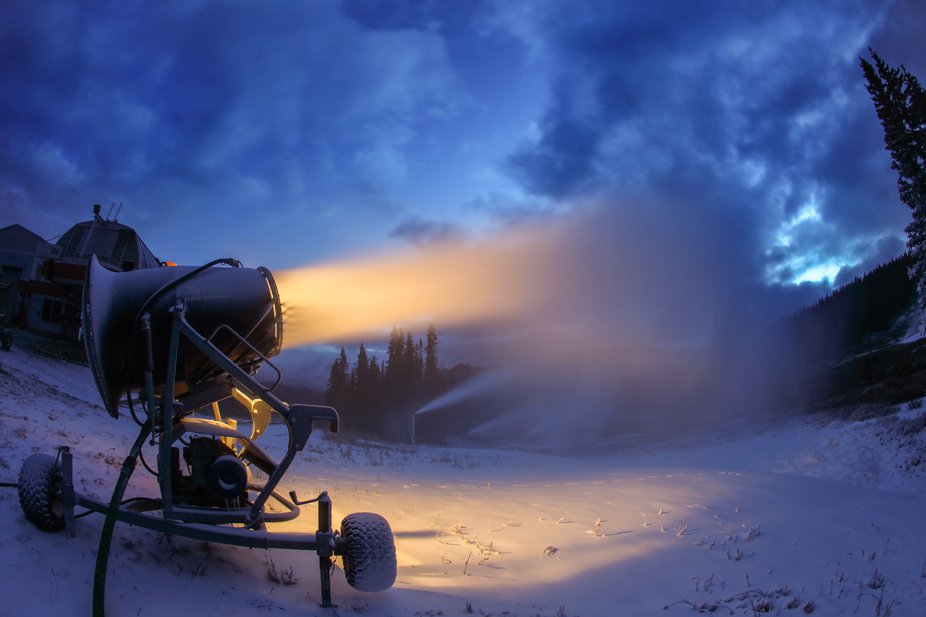 Dreaming of snow days? Lock them in now with the Four Pack or the Copper Season Pass, both on sale now on-site at Copper Mountain or CopperColorado.com.
Visit CopperColorado.com for snow reports, lodging deals, event details and more. Follow Copper all season long on Facebook, Twitter, Instagram, Snapchat and Periscope.
# # #
About Copper Mountain:
Located just 75 miles west of Denver, Colo. in the heart of the Rocky Mountains, Copper Mountain Resort is an ideal vacation destination with a laid-back, inclusive feeling for all. Three pedestrian-friendly village areas provide a vibrant atmosphere with lodging, retail outlets, restaurants, bars and family activities. During the winter months, Copper's naturally-divided terrain offers world-class skiing and riding for all ages and abilities. Each summer, the mountain transforms into an unspoiled playground for hikers, mountain bikers and all those seeking a genuine Colorado experience. Copper Mountain Resort boasts a jam-packed event calendar year-round and is home to Woodward Copper – an action sports training facility with progression-focused programming.