By Spencer Kmetz for Newschoolers.com
Hundreds of people braved the cold last weekend to watch Snow Trails, OH's big air and rail contest, staged on what could well have been the best big air jump Ohio has ever seen. When asked about it, Columbus native Carl Smith said, "The jump was so massive and flowing, but harsh if you didn't clear it.�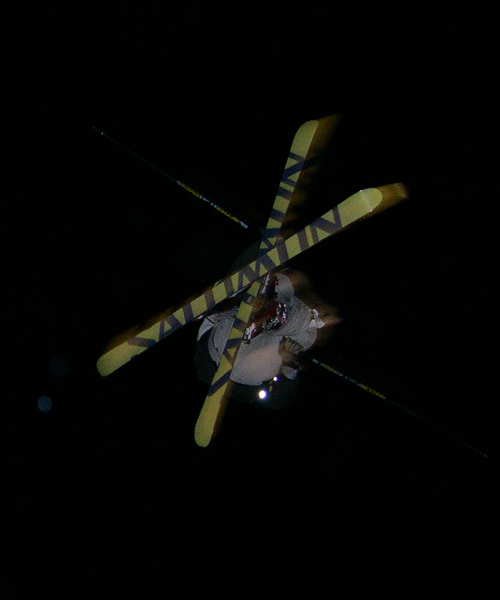 You might remember seeing Tad Feiss's ugly mug from Freeze a while back. Luckily, the swelling went down enough for him to throw this rodeo 7.
The evening started with the snowboarders busting huge 900 after 900. The skiers were next, and this was the bread and butter of the evening. Tad Feiss from the slopes of Perfect North, Indiana, threw the biggest rodeo anyone saw all night. The competition only got better, with Brody Levan throwing a sick switch 5 and Mitch Durr's corked 3, but they were only downsized by Ryan Faulk's huge cork 5. The sickness didn't stop into the second round, with local riders blowing up. Drew Rauschenburger threw an amazing cork 540. Not to be outdone, his brother Mark went out and dropped a cork 7 to round out the qualifiers.
After a short break, the top ten skiers began their full assault on the jump. Greg Gavin came out with a huge zero spin that would land him second place, while the locals went off again, throwing cork after cork. Then to everyone's surprise Justin Turman threw a huge rodeo five inside mute and stomped it like a champ, marking his claim on the podium. Trying to follow suit, Drew Hoffman stomped a cork 7, the biggest anyone saw all night. Tad Feiss laid down another huge rodeo seven, but couldn't pull together the landing.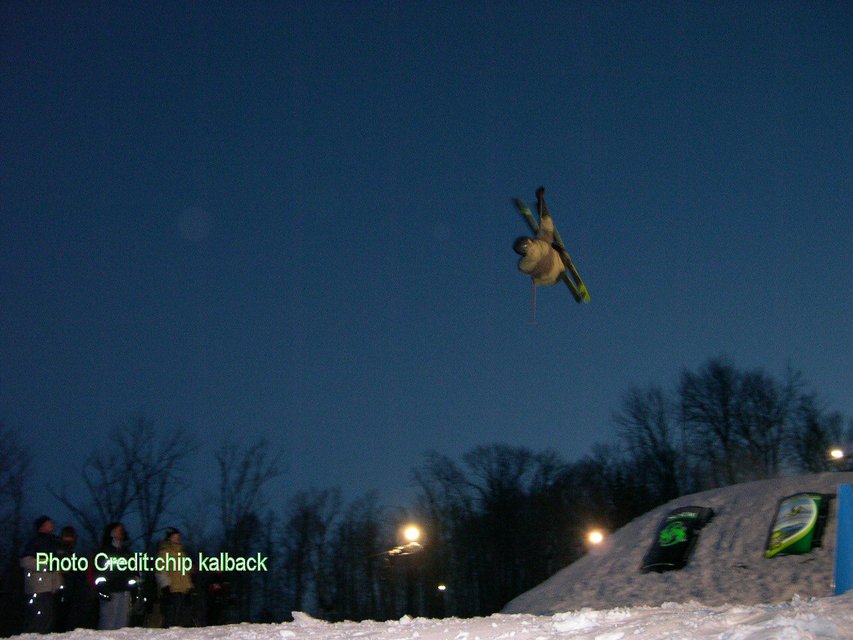 Justin Turman's winning rodeo 5 inside mute.
This comp was just a glimpse of the Midwest scene that is blowing up from Minnesota to Ohio. With over forty riders showing, we saw our first 1080 and our first real flatspins. The lower Midwest represented, and proved that we are a force to be reckoned with.
Big air results
1. Justin Turman, Kent, Ohio
2. Greg Gavin, Indiana
3. Drew Hoffman, Delaware, Ohio
4. Tad Feiss, Indiana
The rail comp was definitely sick as well, as riders destroyed the two rails set up. Kyle Decker threw down beautiful switch on to switch up on the rainbow, and Tad Feiss pulled out a huge switch 450 disaster attempt. Brody Levan threw down an amazing switch 270 disaster on the downkink.
Check back for videos of the rail comp and the big air.