Words: Ian Reynolds
Photos provided by Kevin Brower
Based in Salt Lake City, Utah, Snogression is an innovative company dedicated to the training and progression of today's ski and snowboard athletes. Snogression offers riders the opportunity to train on indoor jumps, and an indoor jib park with interchangeable and height adjustable rail features allowing you get comfortable with new Tricks. Snogression also utilizes four Olympic fly bed trampolines and a supertramp. While offering everything you need to become a better skier or snowboarder, Snogression can also be a source of inspiration to those trying to make it in the snowsports industry.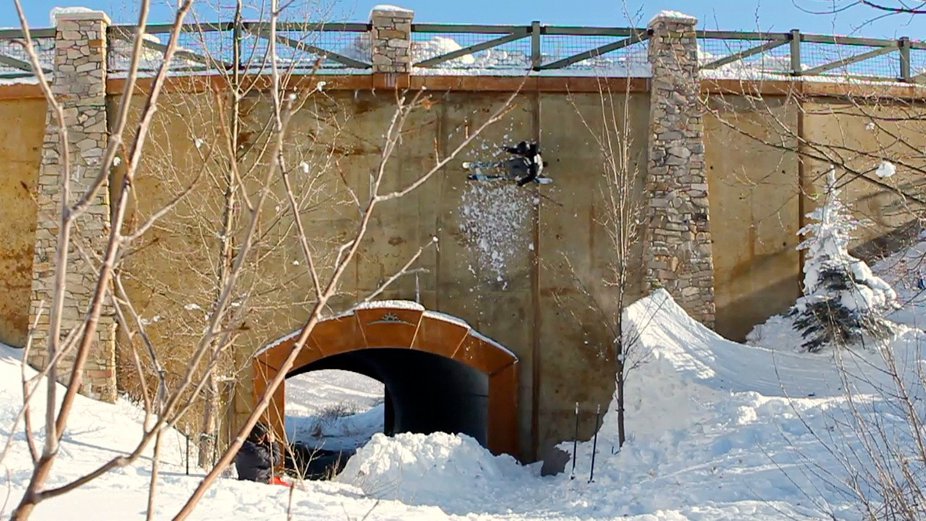 Typical SLC urban, but bigger
Born in Salt Lake City, Kevin Brower was your typical Utah kid. He grew up in the greater Salt Lake area skiing the surrounding Wasatch Mountains. Focused primarily on ski racing, he was a member of the Snowbird team until he was 17, garnering a few sponsorships, and industry contacts. Currently 28 years old Kevin grew up during the time of the New Canadian Airforce, Johnny Mosely, and the emergence of a new breed of freestyle skiing. During high school, Kevin got a copy of Poor Boyz "13" from a friend, and suddenly his view of skiing, and his path into the future would be forever changed. Brower comments, "Through the obsession of skiing, Snogression was born."
Kevin Brower is the founder and sole owner of Snogression, a freestyle skiing and snowboarding training facility in Salt Lake City. While still working as an athlete, he has found his greatest success as a business owner. While not the road to riches some hope when owning their own business, he has found a way to stay involved in the industry, while meeting his personal goals for success. The story is ongoing, but the history is one of dedication, trial and error, and perseverance.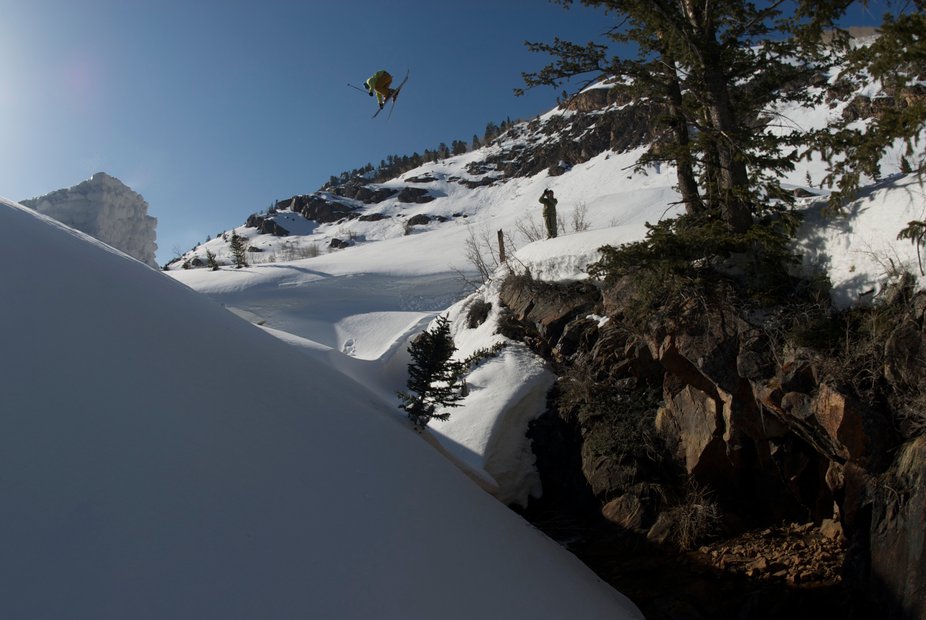 Gap for 44 Days Photo: Brent Benson
In Kevin's early years, he knew at some point he wanted to own his own business. Starting small, Kevin owned a variety of small business as a kid. He mowed lawns, did small jobs around people's homes and eventually established an asphalt sealing business. While not the most glamorous of work, Kevin commented, "it was a warm summer job, working in parking lots, but the pay was good, so I kept with it." This began the foundation for Snogression, long before the idea was ever formed.
In 2008 Kevin Brower became a graduate of the University of Utah with a degree in marketing. Throughout the course of his education there was one consistent theme; to ski as much as possible.
Moving on from ski racing, Kevin got into the freeski scene, established a couple sponsorships (currently represents Atomic, Mammut, Oakley and Hestra), competed occasionally but focused on getting out in the mountains with photographers. He was part of the Atomic "44 Days" project most notably, but has continued to film, shoot and ski in the Wasatch since. His primary focus was, and still is to ski as much as possible.
It wasn't until 2009, that Kevin's passion for skiing, met his desire to own and operate his own business and it was at this time that the idea for Snogression was formed. It wasn't the immediate road to success that some dream of however. To get Snogression from idea to facility took years of planning, trial, and more planning before ever opening the doors.
The old Snogression in construction
When the idea was hatched, Kevin worked with a friend closely in the development of the idea, but as life moves on, so do people's attention and quickly Kevin found that he was on his own to see this idea through. He worked diligently, researching, designing, and researching some more to find acceptable locations, vendors, and snow surfaces.
When the idea became a formed plan, Kevin began looking for the money to get it off the ground and much like you would expect, people didn't lend their faith, or their cash to the young man sitting in front of them. He looked for private financing, sponsorship dollars, and any other conceivable form of start-up but was met with classic barriers that a first time entrepreneur might experience. It was back to the drawing board.
Brower didn't stop at the first struggle but rather saw his idea through. He started to look at options, and found that ultimately it was on him. He drained his bank accounts and dug deep into his credit cards to get cash together. He took the advice of those could be investors, and looked to prove the business could work. He began searching for the cheapest warehouse space he could find with enough ceiling height to accommodate what he wanted to do with it.
In conversation, Brower comments, "I had no experience running a real business until I signed the lease for the first warehouse, that's when it became real."
After signing the lease, Brower moved into the warehouse with a friend, and some help along the way. The two of them built the ramps and trampoline structures by hand, by themselves. They worked long physically exhausting hours to build the facility and on January 1st, 2011 the doors opened to the first Snogression location. While exciting, Kevin reflects, "its scary to release your baby into the world."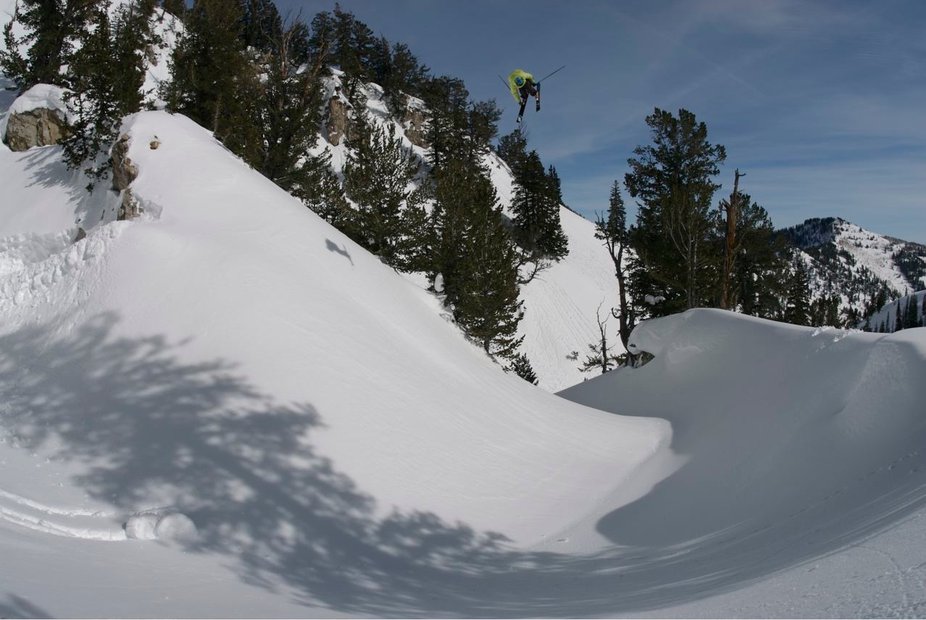 Shooting for 44 Days Photo: Brent Benson
Kevin, now a married man, looks back on his experience saying at first it was really hard. Starting a business isn't for the faint of heart; it involves long hours, more failures' than success and really stretches an individual thin. Brower wasn't skiing as much as he would like, he didn't get to see his bride as much as he would like, but ultimately it was those sacrifices that allowed Snogression to grow and become a successful business. He has since dedicated himself to find balance between work, and his life, but has found in following his dream that at this point, work doesn't feel like work, but simply an extension of life and passion.
Six months after opening Snogression, they had outgrown their facility and needed to expand. They packed up shop and found a bigger space. The broke down every ramp they had built just a mere 6 months prior and shuttled it to the new, larger and current facility.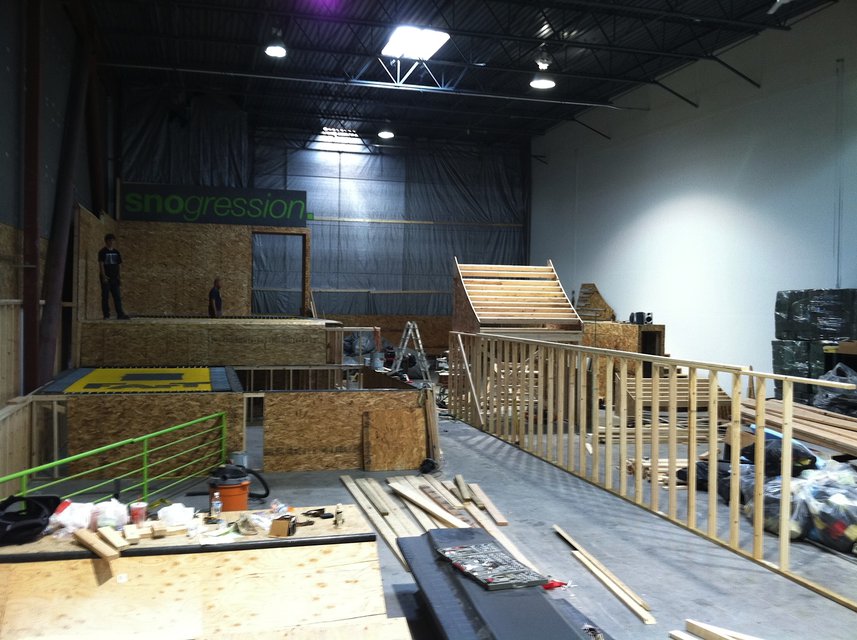 The new Snogression
Ruminating on the experience, Brower remarks, "I just put everything I had into this without any guarantee of success." This is the chance you have to take, for an idea to become a reality. The formation of Snogression came with worry, stress, and required time and patience; the classic, "if at first you don't succeed, try and try again."
While successful today, Snogression wouldn't have been possible 10, or even 5 years ago. It required the use of modern day media, from social, to communities like Newschoolers to spread the word, and get customers through the door. Kevin stresses, "you don't need connections (in the ski industry) to make it happen; you'll make them along the way." He also offers a word of advice, that ultimately its on you to find success, and the only true gauge is your own opinion. Be wary of the opinions of others, they come strife with ulterior motives, or a lack of factual backing. "In the end no one knows. If you do your research, your planning, gauge your risk and find a mentor, you can find success. If there isn't a mentor, just keep pushing forward."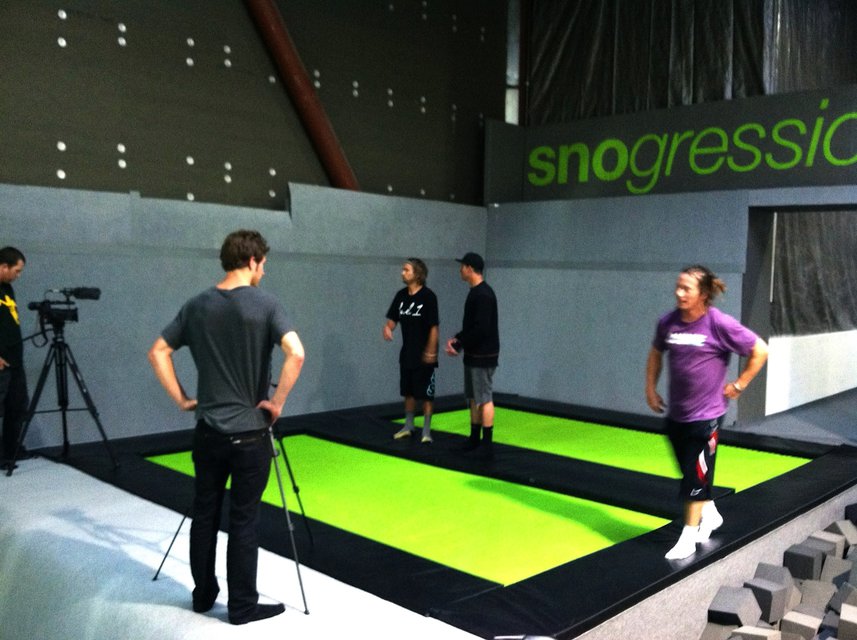 4frnt guys and Pep filming an episode of tech talk
Snogression, now in its 3rd year of operation is still finding its way. What gauges success? In this case Kevin Brower has fulfilled a childhood dream of owning a business, and an adult need to keep skiing while balancing time between his family and his sport. At 28 he is skiing better than he ever has due to the time spent at Snogression and shows no signs of slowing. Kevin offers these two pieces of advice quoting photographer Bret Benson, "Get to work!", and most importantly at some point, "get lucky." In the end hard work will make up for stupidity, but if you don't take the chance, you'll never know.
As an added bonus, some of the filming Kevin has been working on.