Woodward at Copper Park Crew is gearing up for opening day and prepping
all our newly painted jibs right at the base of the American Eagle
lift.  Be ready to get your thrash on with brand new jibs, and don't
forget reacquaint yourself with some updated ones.  You can fill your
early season shred fix in the new Woodward at Copper Bouncer Park
located a couple yards up the mountain but still within viewing distance
from the lift line.  Copper Mountain's opening day on Friday November
4, 2011 is only two weeks away better start detuning those edges and
waxing those skis.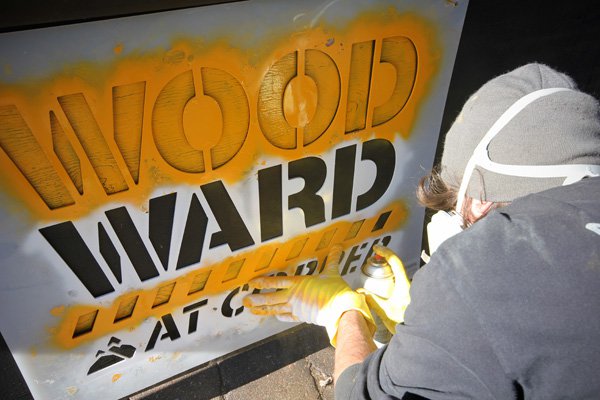 Park Crew's Shane Nay putting on some finishing touches.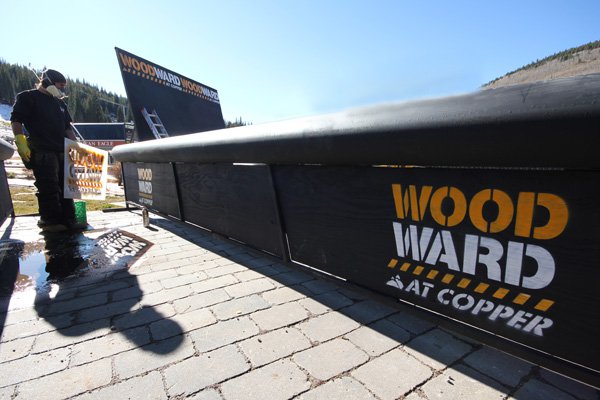 Lookin' good.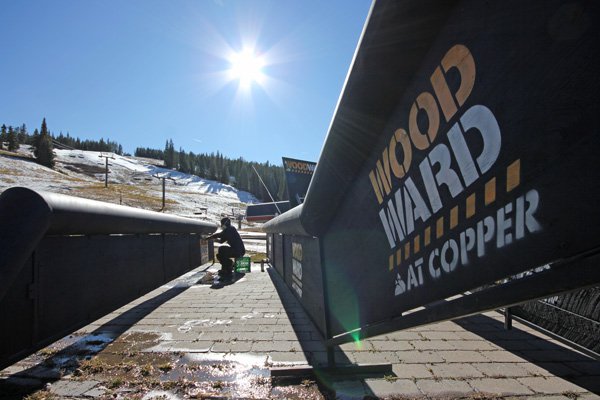 Donkey D's are coming to Copper.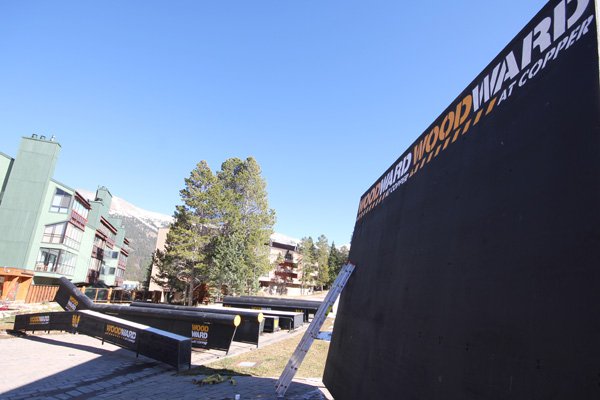 Brand new wall ride that's ready for action.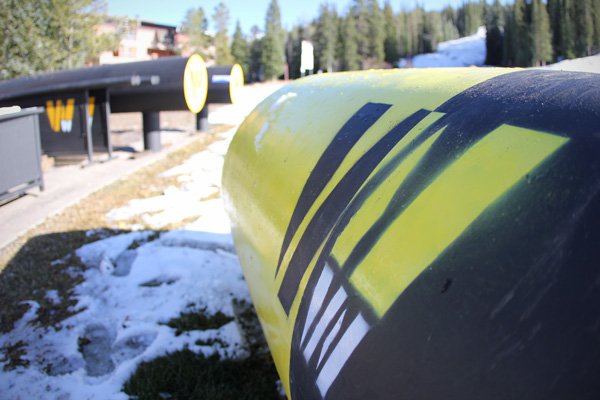 Propane tanks are soooo hot right now.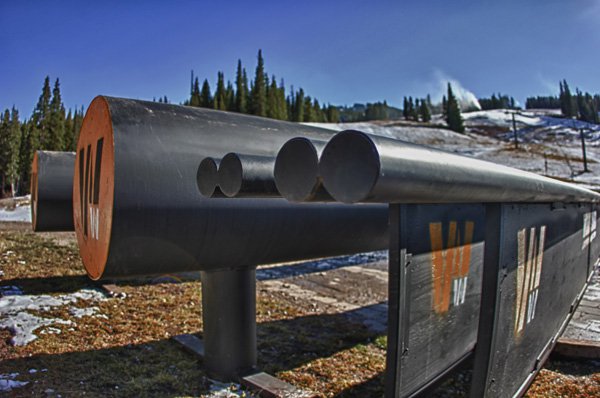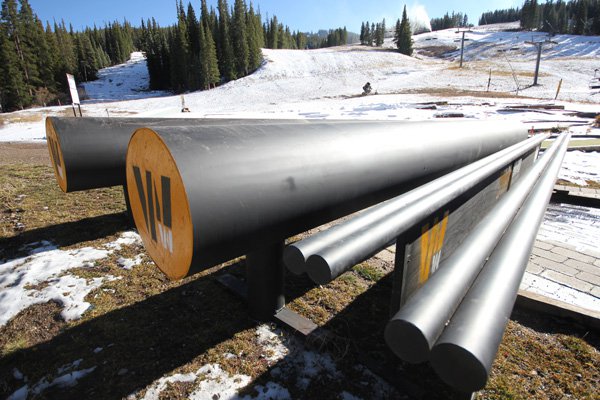 Wide barrels and double barrels which ones do you prefer?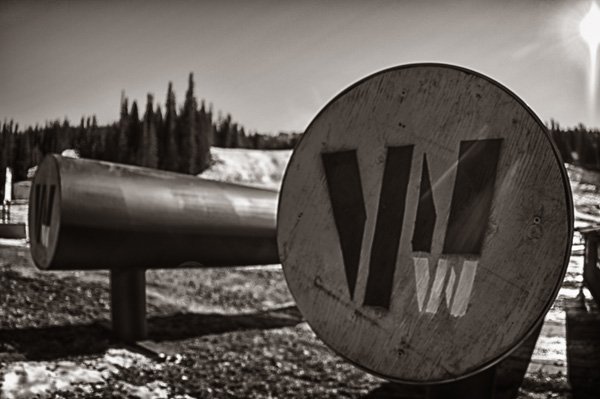 Getting artsy.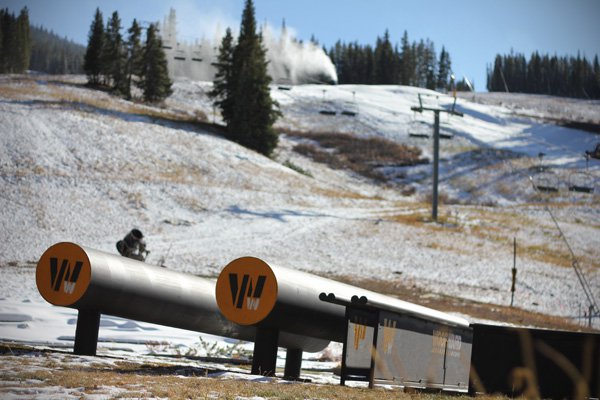 Already blowing snow for the 22' Superpipe. Be ready to get tublular in the U ditch around Thanksgiving.