The KFC DoubleDown is health food compared to this calorie-bomb from Friendly's.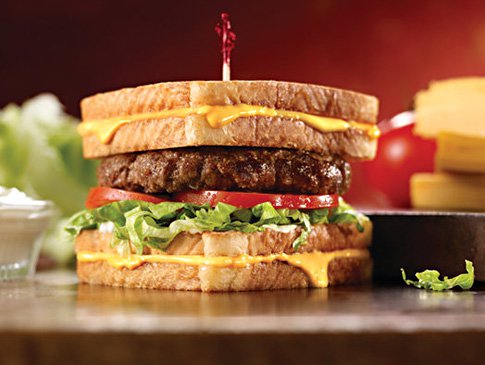 The monstrous, multilayered sandwich is really three dietary sins in one: a Friendly?s 100% Black Angus Big Beef Burger placed between two whole grilled cheese sandwiches on white bread.
By comparison, the Double Down?s a lightweight, chalking up 540 calories, 32 grams of fat and 1,380 mg. of sodium in its two pieces of fried chicken, bacon slices and Monterey Jack cheese slices. The newest Friendly?s offering features a staggering 1,500 calories, according to SlashFood.com, along with 79 grams of fat and an impressive 2,090 mg. of sodium.
Learn more about this mouth-watering concoction and find a local cardiologist right here.