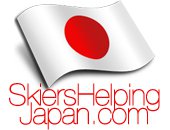 There's been a lot of buzz around the World Cup lately. Not only is it Finals time in Lenzerheide Switzerland, but also, racers have united in a big way to lend their support to the disaster stricken country of Japan.
Many — including our very own Ted Ligety — have pledged to donate portions of their prize money to charities selected by Japanese racer Akira Sasaki. Ted has pledged 50% of his winnings.
Skiers Helping Japan is the organization that has grown out of the hard work of Akira Sasaki, Julia Mancuso, Chemmy Alcott, and Kazuko Ikeda Boeker.
Julia pledged 50% of her prize money and lo-and-behold has ALREADY WON 1ST in Wednesday's Downhill. That's some BIG BUCKS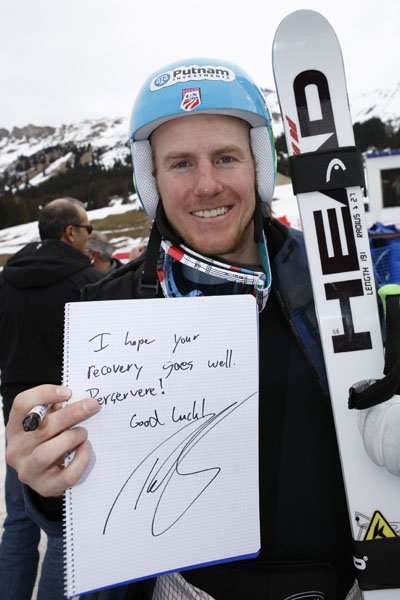 Ted shares a message with Japan
Now, with racers anteing up and making pledges like Ted and Julia have, it makes the competition EVEN MORE EXCITING. It's time for everyone who loves ski racing to tune in and WATCH.
In the USA, you can watch the races live on Universal Sports. In Europe, well you've got it all on TV. Now more than ever…
GO TED!
Related posts:Laurenne Ross Kills it in Italy This weekend's ski action from Tarvisio, Italy nearly saw an...
Ted Ligety is World Champion What a day for Shredstar Ted Ligety, who took the...
Resi Returns! You've been hearing from this girl a lot around here...
Related posts brought to you by Yet Another Related Posts Plugin.