It's high time more skiers started to get involved in the issues surrounding climate change and our sport. Too often we take our world for granted, confusing the weather we experience day to day with climate and assume it's all fine because it's a pow day. So it's awesome to see Jibworx organizing some UK skiers in to a truly stark depiction of what skiing would be like with no snow as part of the London Climate March. The march saw an awesome turnout of 50k people but I'll let Ali, who was there in person, tell the rest of the story!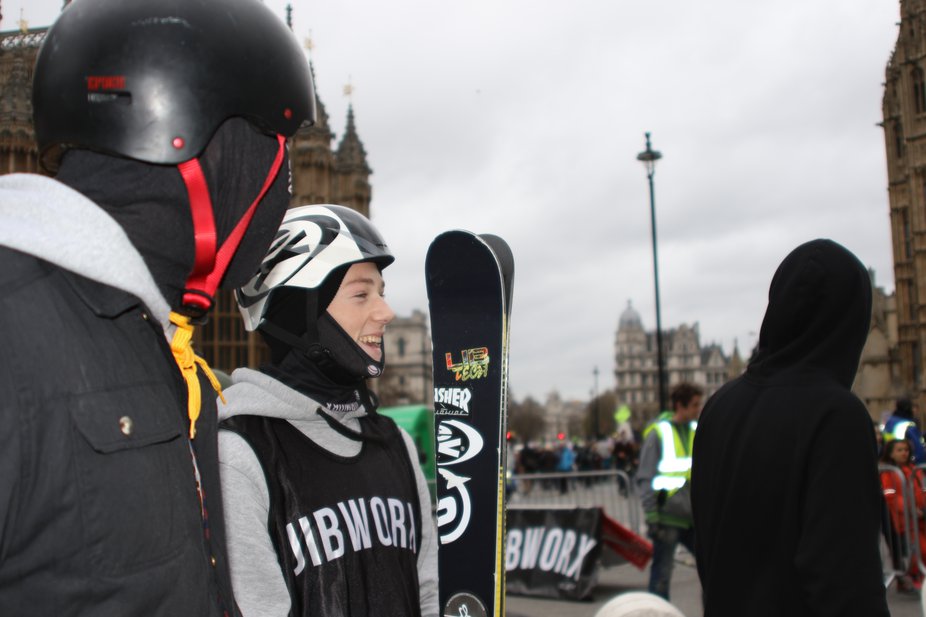 Words by Ali Schwind. Cover Photo: Ellie Harris
A flat tyre and a dead battery doesn't sound like UK ski history being made but that's exactly what went down. Jibworx, a UK based Snowsports Events Company, put on a rail jam outside the Houses of Parliament in central London alongside a Climate March raising awareness on how climate change effects our sport. We certainly noticed the difference this summer on the glacier in L2A where they were threatening to close the mountain a month early and in Tignes where crevasses were big enough to swallow a house opened up in the ski area.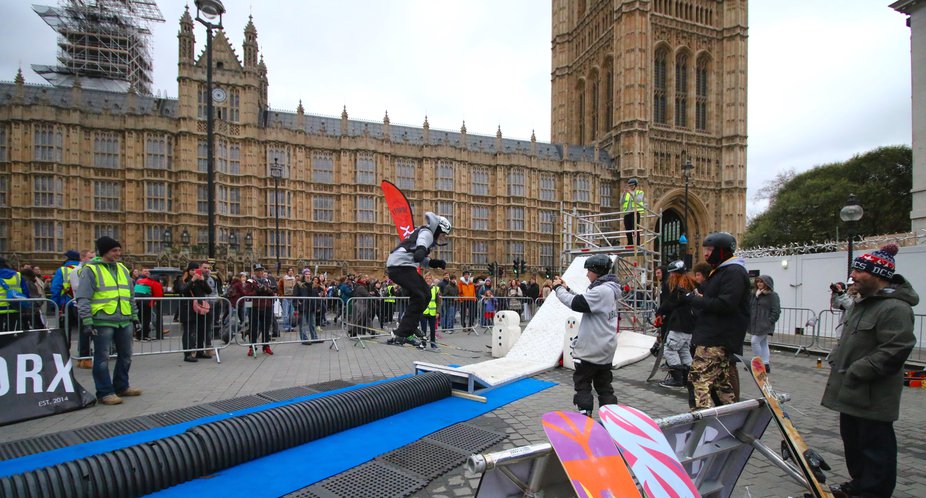 Callum Welch spinning on. Photo: Ellie Harris
The back drop was unreal, a building that has rooms dating back 900 years, survived Guy Fawkes and a couple of world wars and here we were about to be the first people ever to drop in on skis. UK skiers Deano Harris, Luke McCarthy, Nick Lark, Callum Welch, Ed Salisbury, Ali Schwind and Sacha Leopold all regulars at The Snowcentre in Hemel Hempstead came down to lay down some tricks on a specially constructed dryslope setup.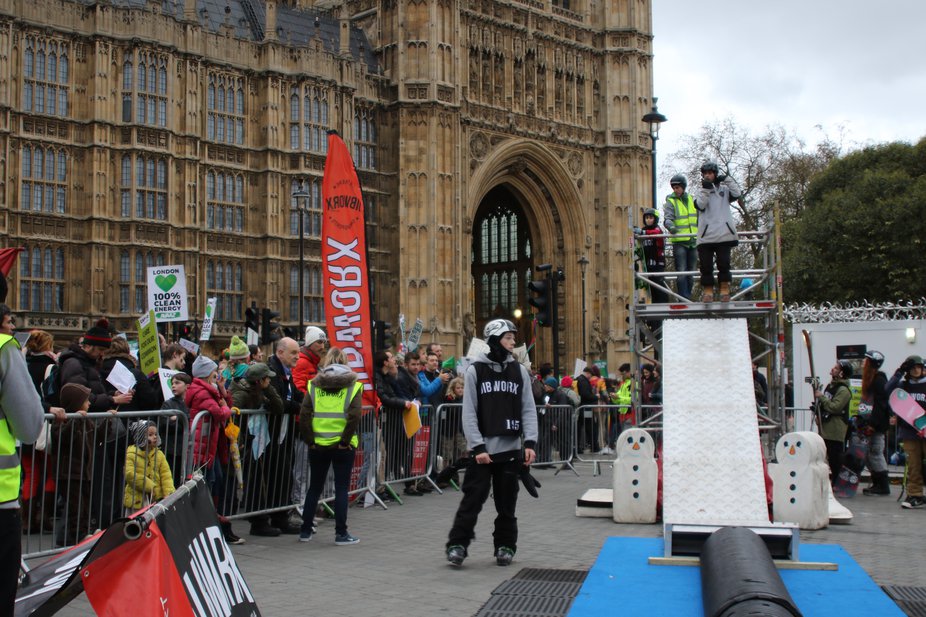 Dean Harris ready to drop
Once the climate rally started the skiers kicked things off, with Callum Welch and Dean Harris taking it straight to 4's on [Editor's Note: which is pretty damn impressive looking at that setup!]. The level of skiing was high all-round, with tech tricks and creativity pleasing the crowd. But when the tricks didn't go to plan and the cold hard reality of landing sideways on solid pavestones hit home, I think people started to understand how much we would really miss that special ingredient we take for granted each winter and which lines our glaciers for the summer.
Once it's melted it's ruined.