On the slopes of Mt. Hood in Oregon, a group of Line's finest tested out some secret skis under blue skies and sunshine. Even Eric Pollard drove up the road to join in and give his full participation.
After all the ski swapping and laps were over the group headed down for some Huckleberry shakes and a thorough discussion about the pros and cons of what they rode that day. This is how progression happens and great skis are made.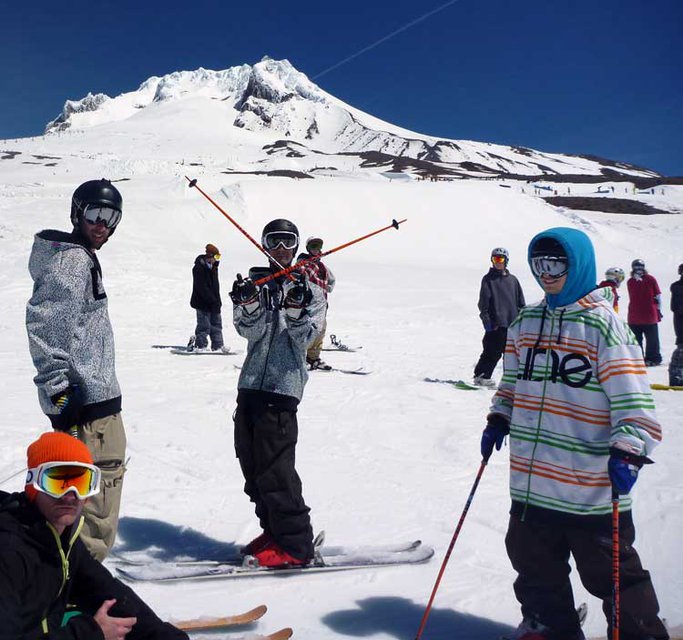 Line Crew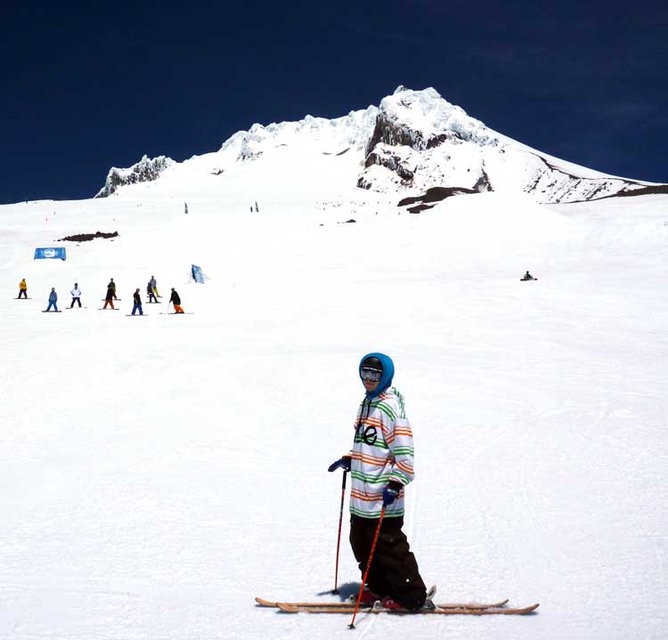 doublehoody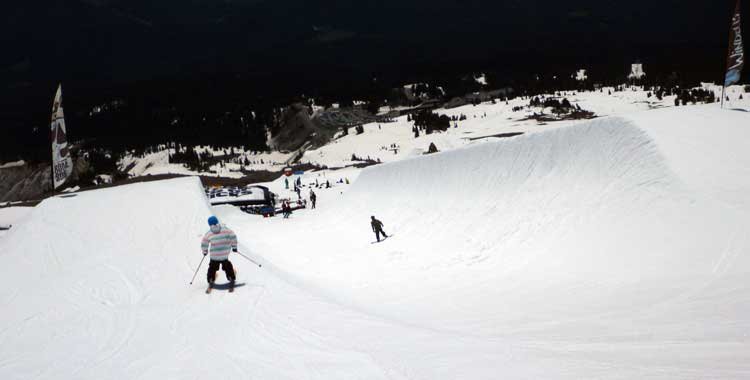 Josh droppin in on Windell's pipe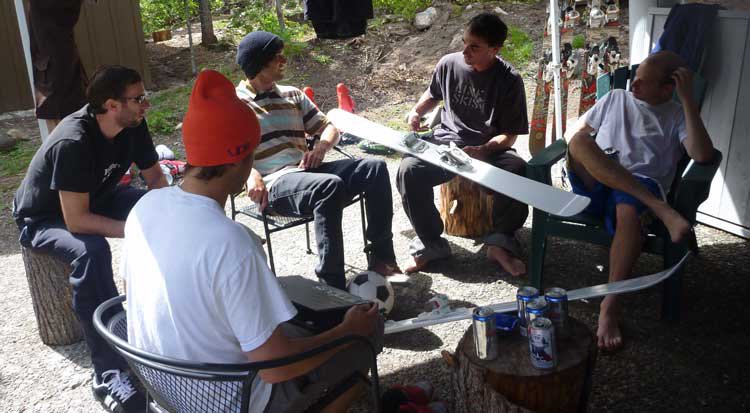 This is how things get done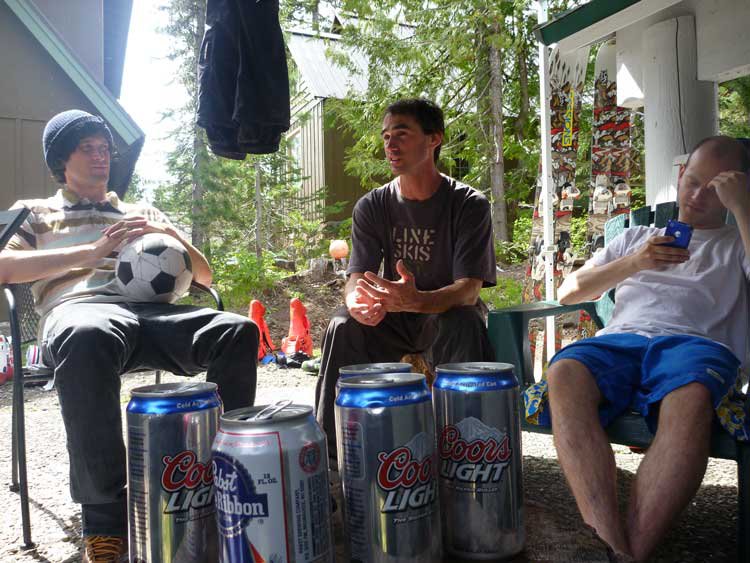 Josh is actually posting pics on Line's facebook profile... welcome to the future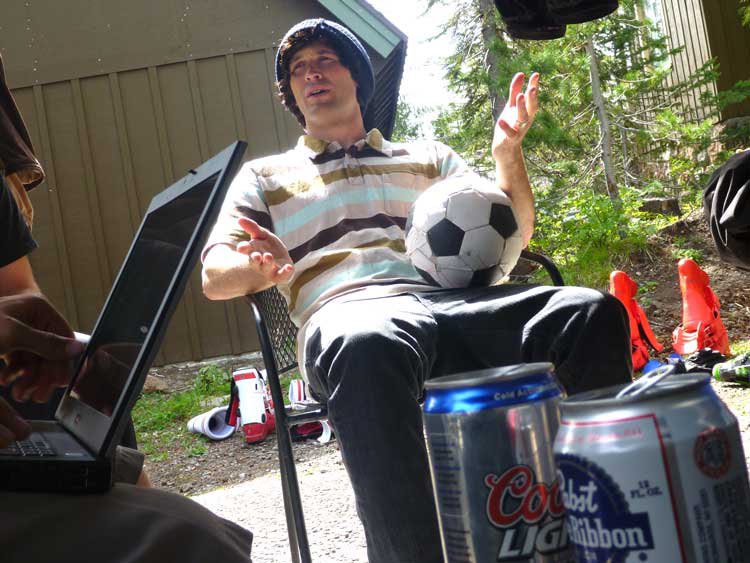 Pollard knows his stuff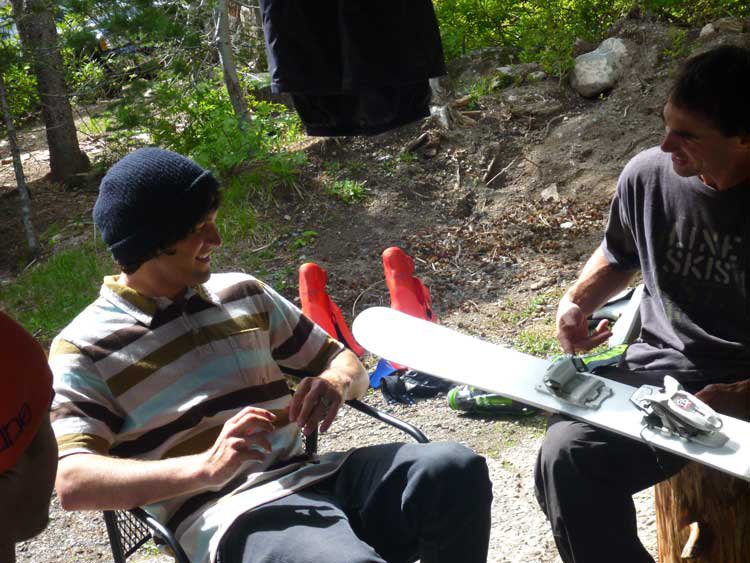 Jason and Eric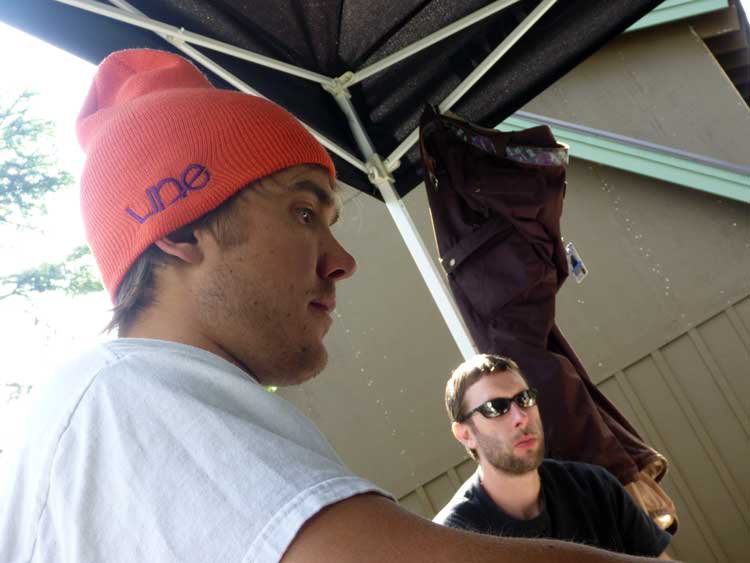 Andy is a great engineer.... but even a better skier.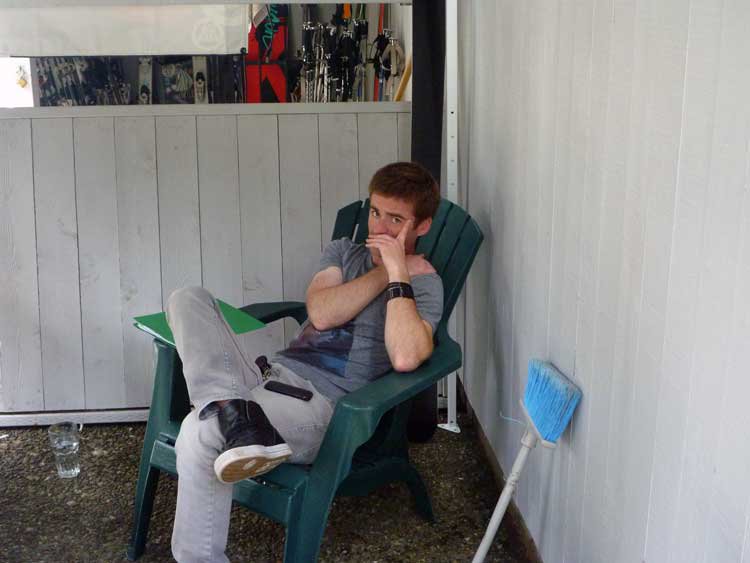 guy in the corner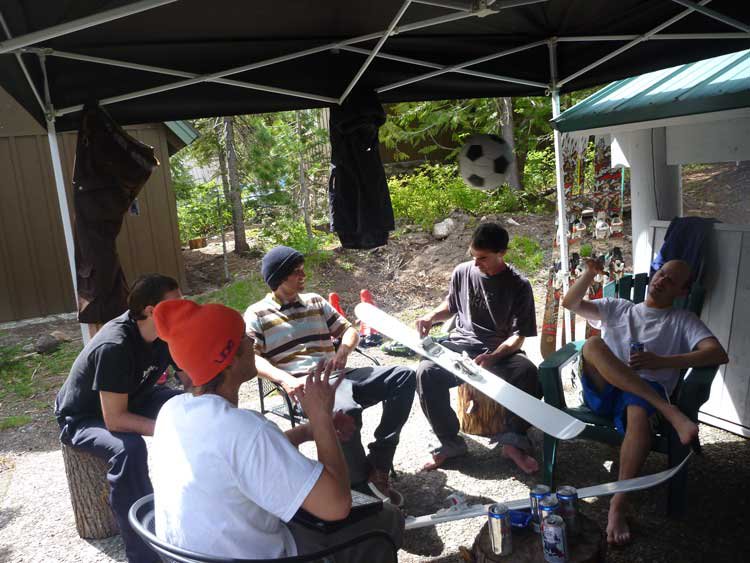 Andy and Josh paying attention
Pollard deep in thought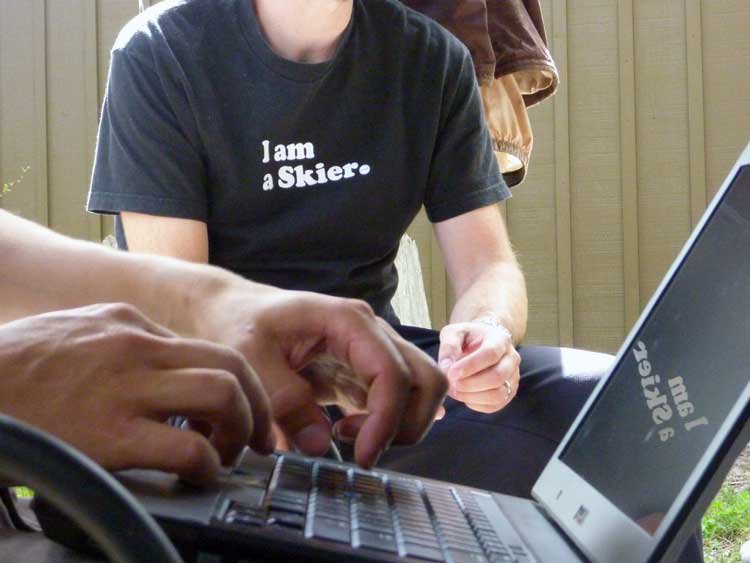 We are skiers