I first started photographing skiing in 2011 with my buddies back in Iowa. Since my first endeavors with the ski industry and the photography of that, I have found a few tricks and essential pieces of gear that improve the efficiency of my work flow on and off the snow. I hope this piece will be something that others can benefit from. If this doesn't make you a better photographer, it will at least make them look like they know what they're doing.
1. Telephoto Zoom Lens
A good telephoto zoom lens is by far one of the most essential pieces of camera gear for every ski photographer. As ski photographers, we do not always have the luxury of getting close to the features being photographed. This allows the user to shoot from a distance without concerning the athlete hitting the feature, as well as possible film-makers. I currently shoot with a Canon 70-200mm f/2.8L IS II. If you have the budget for this lens and is a Canon shooter, get this lens. If you don't have a large budget, I would suggest a Tamron 70-200mm f/2.8. I used that lens for my first three seasons as a photographer and payed about $450 for it used.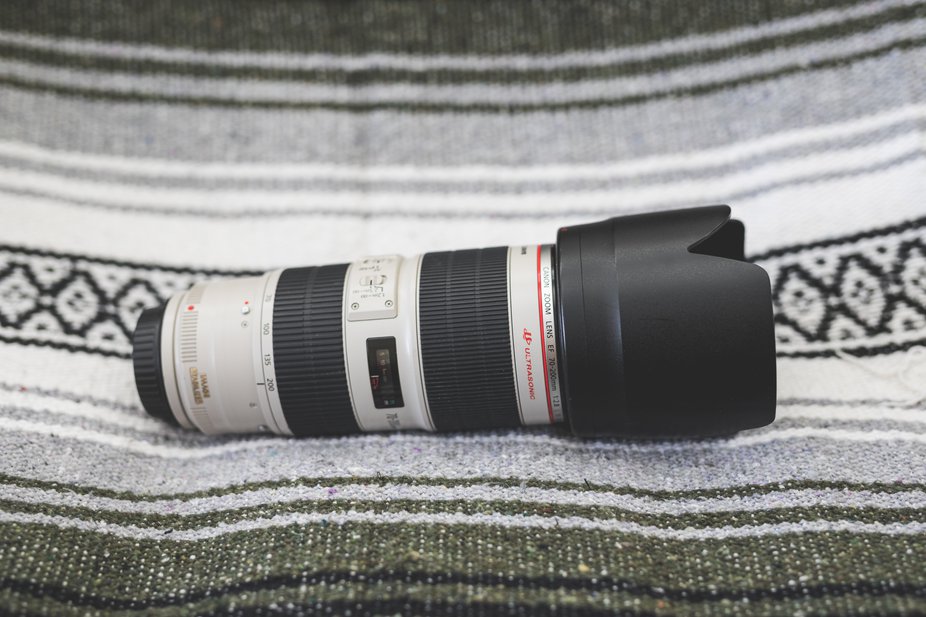 2. Liner Gloves
There is a saying that photographers are more creative when they are comfortable. If you are sitting outside with bare hands on a cold winter day shooting, he or she will be less likely to take creative risks, because they are cold. That being said, it's very difficult to shoot with large, bulky mittens and gloves. I recommend a solid pair of liner gloves to shoot with. The ones I currently shoot with are Nike Lightweight Tech Running Gloves. I like these because they have a slot (for a house key) on the left hand, which I use to hold a spare SD card. These gloves also allow you to use touch screens on phones and cameras. Warmth and functionality are a trade off, however having something covering your hands is better than the discomfort of cold and chapped hands.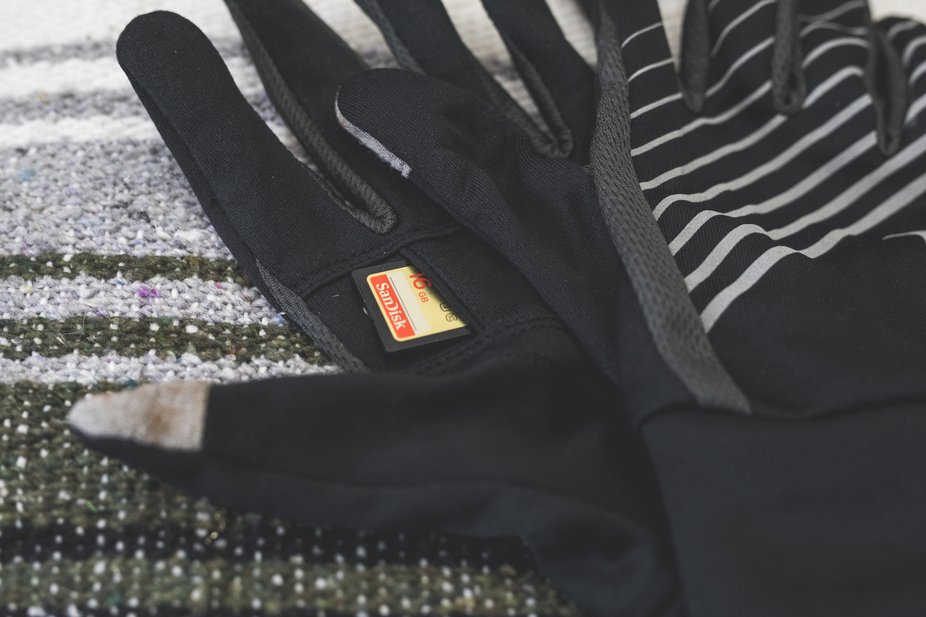 3. SD Card Case
This is one of my favorite pieces in my camera pack. It is a waterproof casing for SD cards. In fear of card failure, I use smaller sized cards and more of them. This card wallet keeps them all together and safe from almost anything. Much like my lens caps, I always seem to misplace SD cards, this has helped me keep all of my cards together. Pictured below is my Pelican 0915 Memory Card Case, Pelican also sells card wallets for Compact Flash card users as well.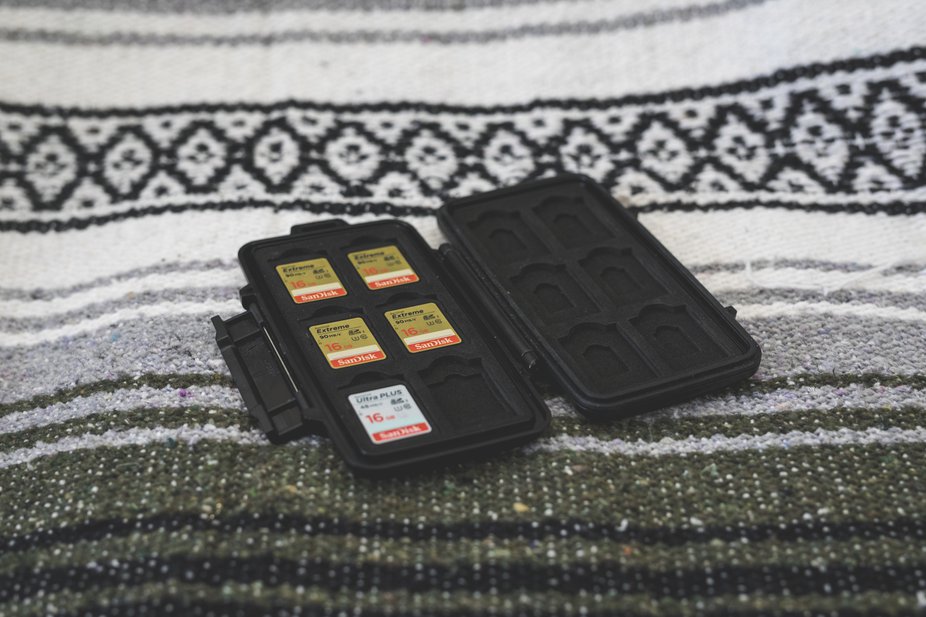 4. Extra Batteries
Purchasing an extra battery for my camera has been on of the best gear-related decisions I have made in my photography career. Having the ability to shoot for hours-on-end is great. However, do not cut corners by purchasing off-brand batteries. Buy the same exact one that came with the camera, from the manufacturer. (Canon, Nikon, Sony, Fuji, etc.) In my experience, the true Canon Batteries last way longer than off-brand cheap ones for Canon. Front the money and thank me later.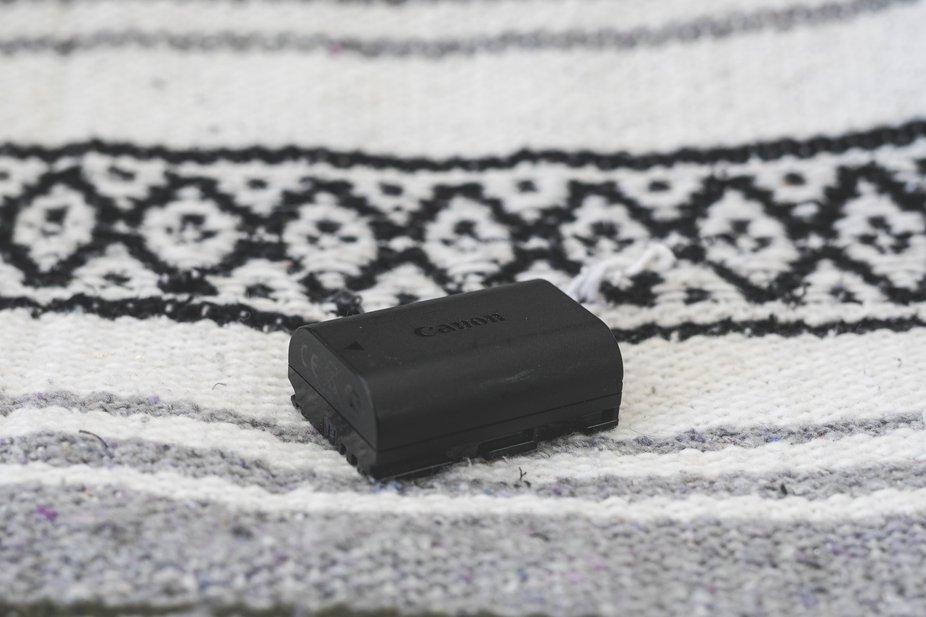 5. Headlamp
Whether I am shooting skiing or landscapes, I always carry a headlamp with me. Having the ability to have a light and two free hands is great when working in the dark. It is also helpful to have one with a red light on it, so your eyes do not have to adjust when moving between view finder and camera bag. I use a Black Diamond Storm Headlamp that I picked up at the local outdoor gear store. Depending on the power of the lamp, it could be a secondary light for shooting if need be.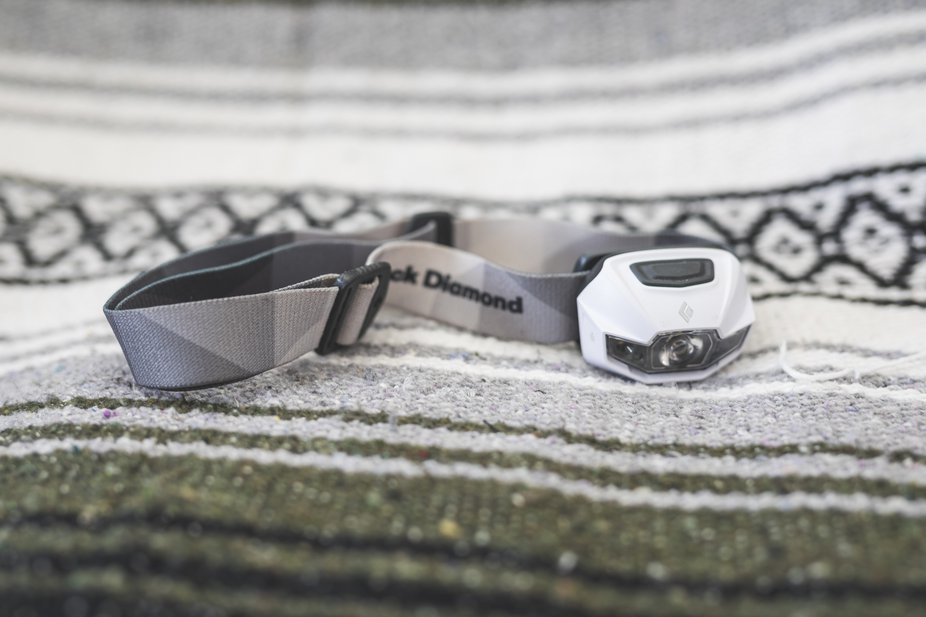 6. Wireless Speedlight Flash
Having at least one speed light in the camera pack is a no-brainer and especially useful for late-night urban shoots. I currently use two Yongnuo YN560IV speed lights. This is the only time I will highly suggest purchasing the budget option. I found these to be more versatile and easier to use than the Canon speed lights. With a price of about $68.00 USD, I hope these at least raise an eyebrow. I would also suggest getting a wireless flash transmitter (Yongnuo YN560-TX) that controls up to three speed lights from the camera's hot shoe. A Yongunuo flash set-up is cheap and very useful on and off the snow. I also find these very useful for weddings in the off-season.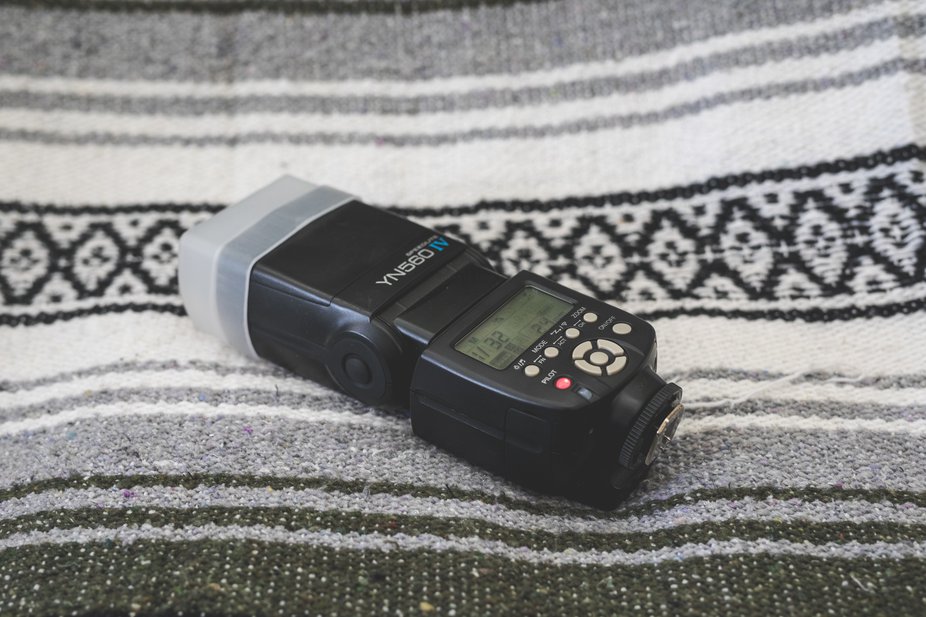 7. Tough Hard Drive
Although I don't typically carry my hard drive with me on shoots, there have been a few times the laptop and hard drive were packed. Every ski photographer needs to have a solid hard drive. Don't sleep on this one, I have had my fair share of hard drive malfunctions and crashes. I suggest getting a LaCie Rugged Hard Drive, and a online cloud-based storage service. Much like Adobe when they switched to Creative Cloud, it took me a while to commit; I didn't like not having a hard copy... I am currently in the process of finding an online storage service that fits my needs. Do as I say, not as I do.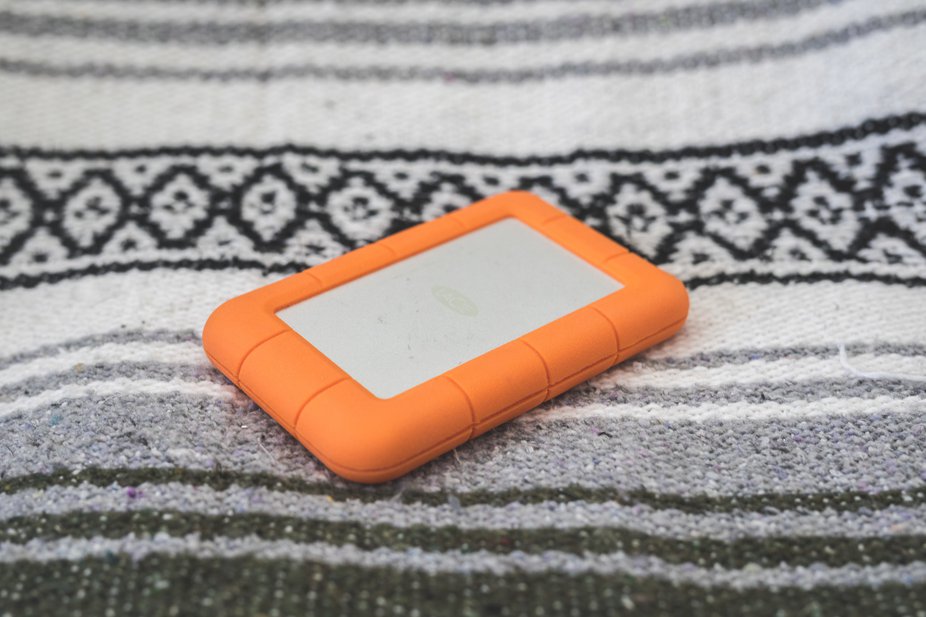 8. Murdered-Out Outerwear
This is by far the most over-looked on this list, Murdered-Out (All-Black) Outerwear. The only personal benefit for the photographer is that he or she will look bad-ass, like Jossi. However, this is more of a courtesy gesture to our film-maker comrades. As ski photographers we are often shooting along side film crews. As painful as it is to say, their work trumps ours in that situation. By murdering out one's outerwear, the photographer is less of a distraction to the film viewers. All of this is not limited to jacket and pants however. It is a good idea to black out goggles, boots, masks, helmets, and camera packs if possible.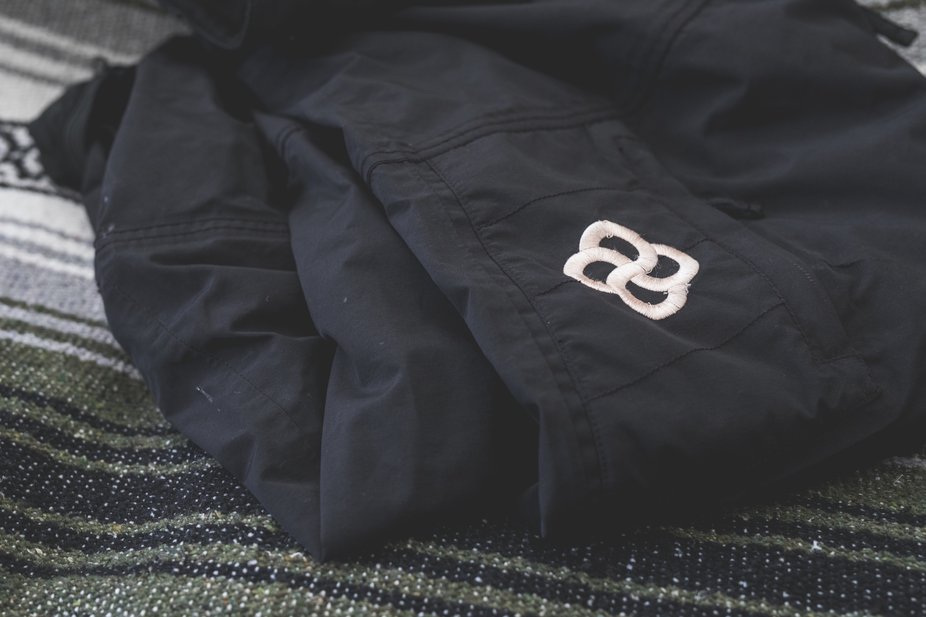 9. Face Tubes
Face tubes are much like those weird strawberry candies that grandma always had in a dish on her coffee table. Nobody knows how they got there or where they came from, they're just there. The amount of face tubes that I have accumulated over the years is ridiculous. Most of them are thin, cheap and are freely given out at events. (X Games, Dew Tour, SIA, etc.) Do not get rid of these! After deciding which one to wear, throw the rest in the camera pack. They double as impromptu lens cloths and protection for gear in a small bag without camera inserts. Extra beanies also work in the same fashion. I do recommend at least one real microfiber lens cloth for gnarly lens smudges and moisture.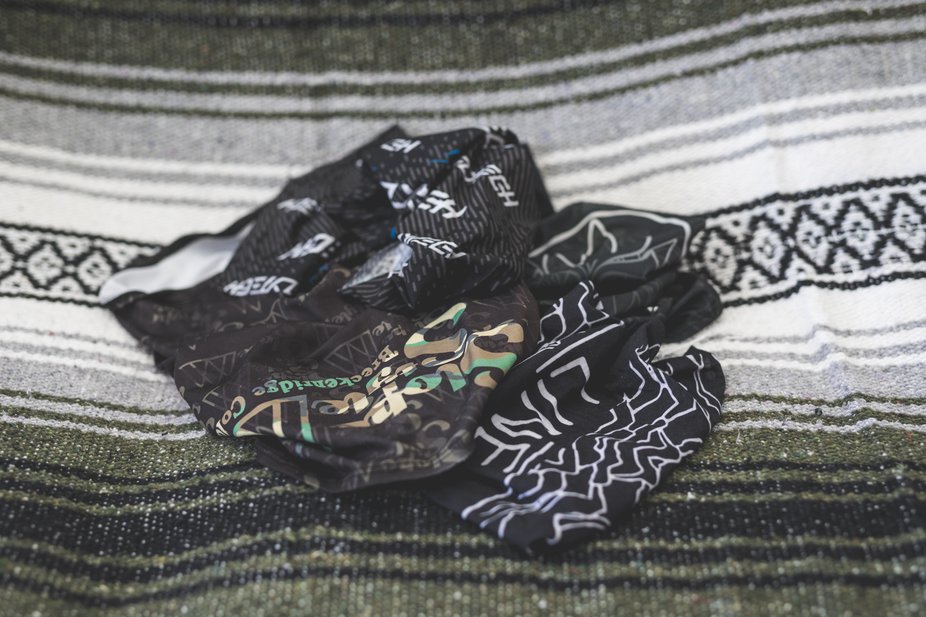 10. Business Cards
If you want to take ski photography seriously, have business cards. The ski industry is smaller than you might think; making connections is huge. I created and ordered mine through Moo, half of the order has ski photos on the back, the other half have a wedding photo on the back, for the side hustle.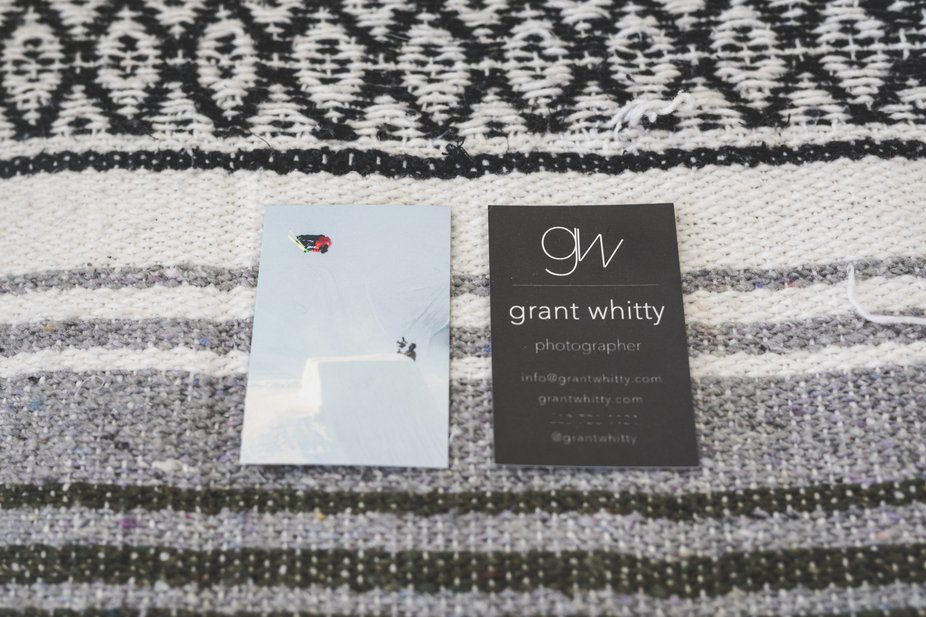 I hope this piece was something that many photographers new and old can learn from. If you are a photographer and have some wisdom to share, do so in the comments. I would love to learn how other photographers work!
-
Got a question? Want to say hi? Hit me up, here! I would love to help out if I can!