At the end of April, the 3rd edition of the craziest fucking "contest" in skiing, Ski or Die, wrapped up and what a ride it was. The crew at Nipwitz headed up the event again this year, changing locations from Ukkohalla to Finland's most notorious park: Ruka.
Matti Raty, the mastermind behind the sick challenges that the "athletes" had to complete really outdid himself this year. With categories ranging from jumps, rail, & halfpipe tricks to WTF, & random challenges to complete, there was something for everyone. Hell, you could've won the list contest without even skiing (just be sure to do everything naked for double points). Enough words, I'll let the photos & videos do the talking...
Photos courtesy of Ville-Petteri Maatta & Kirill Shevchenko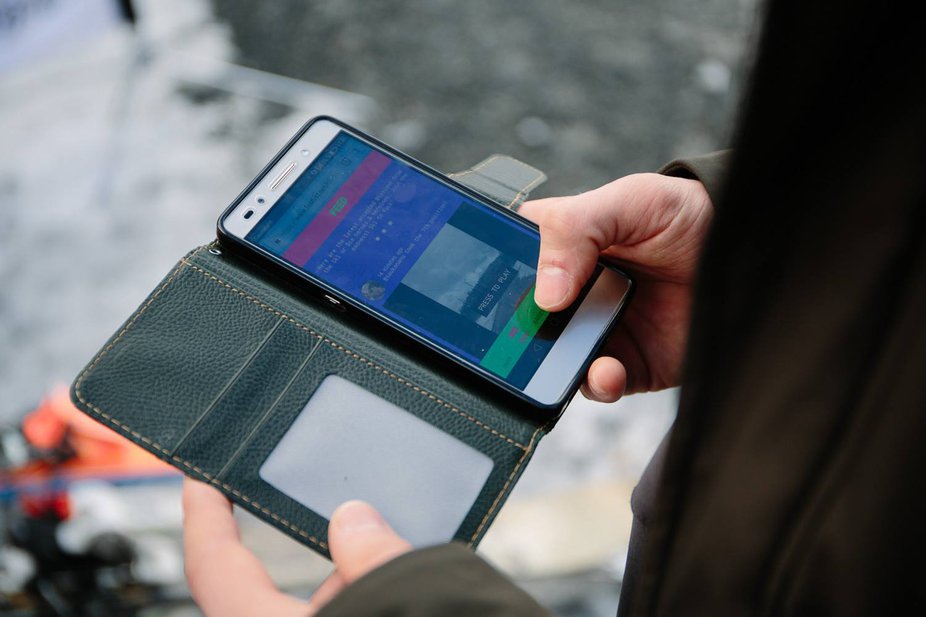 The mission list which was a live scoring mobile app so you could see if you were getting rowdy enough all weekend.
https://www.instagram.com/p/BTJ4oRHjnuO/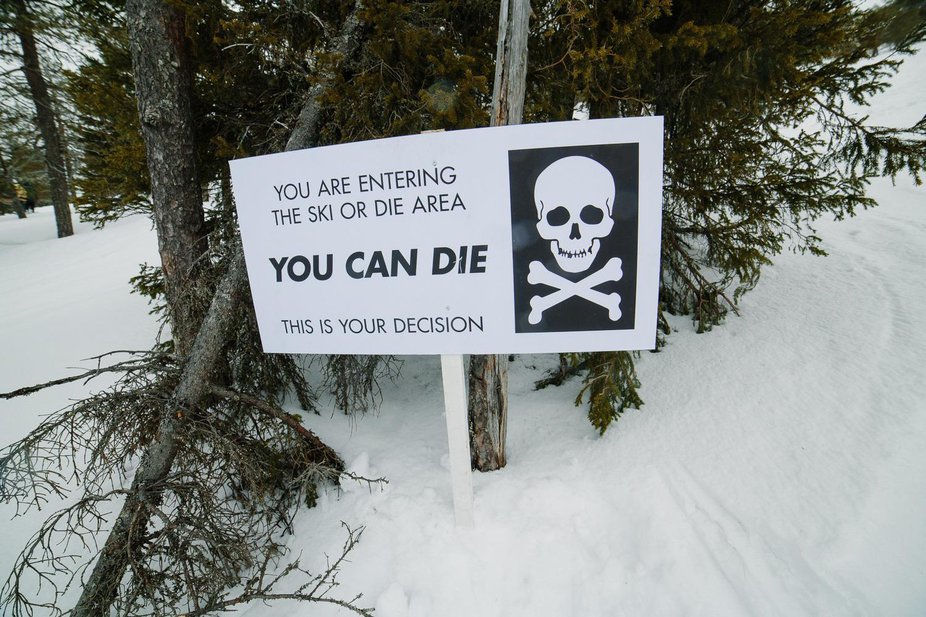 "If you can't die, why even call it Ski or Die???"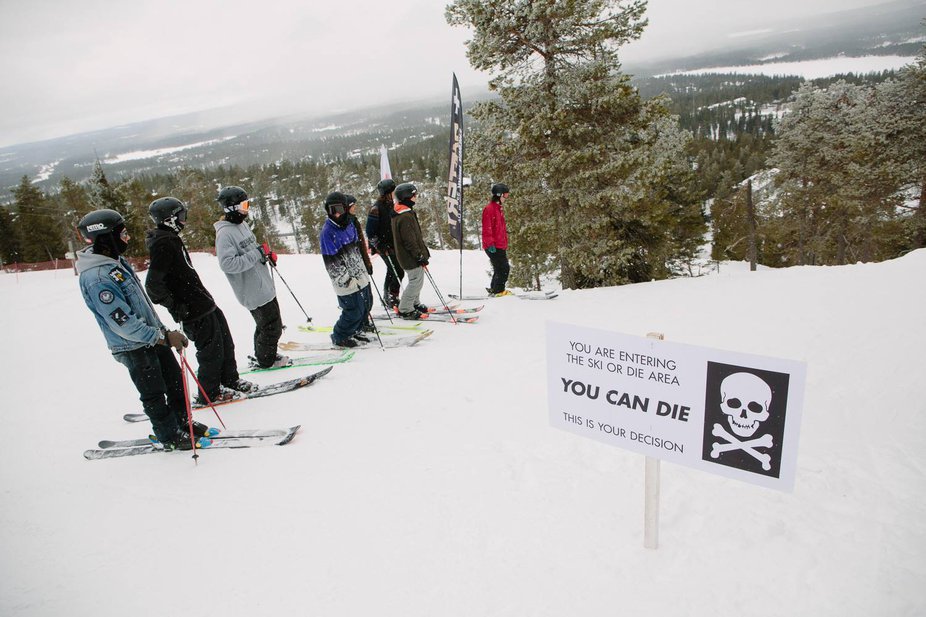 The boys lined up & waiting to drop into the death race course. The flatlight made this shit so sketchy I'm surprised more people didn't get worked on the upper part.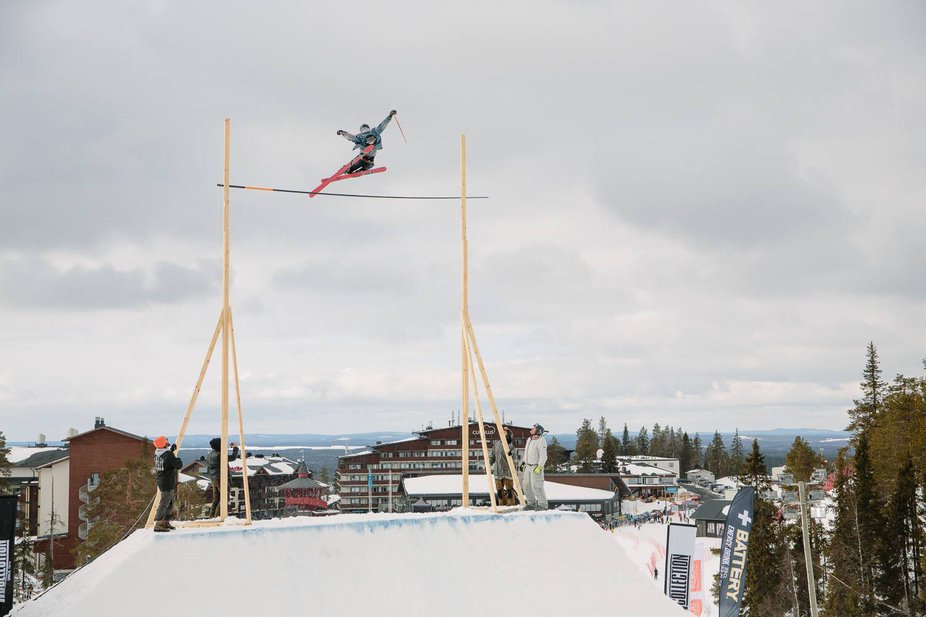 PONTUS PENTTILA SENDING IT 666cm FOR SATAN \m/
https://www.instagram.com/p/BTUBDNmlR0R/
https://www.instagram.com/p/BTMRw8WFP8u/
Highlights from the gnarly step-down session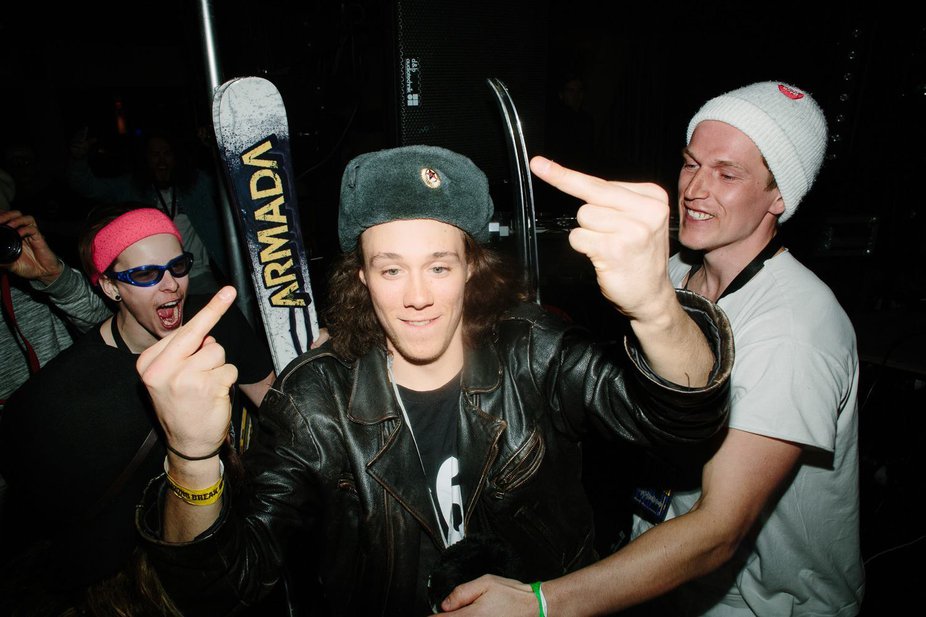 The King of High Jump, Pontus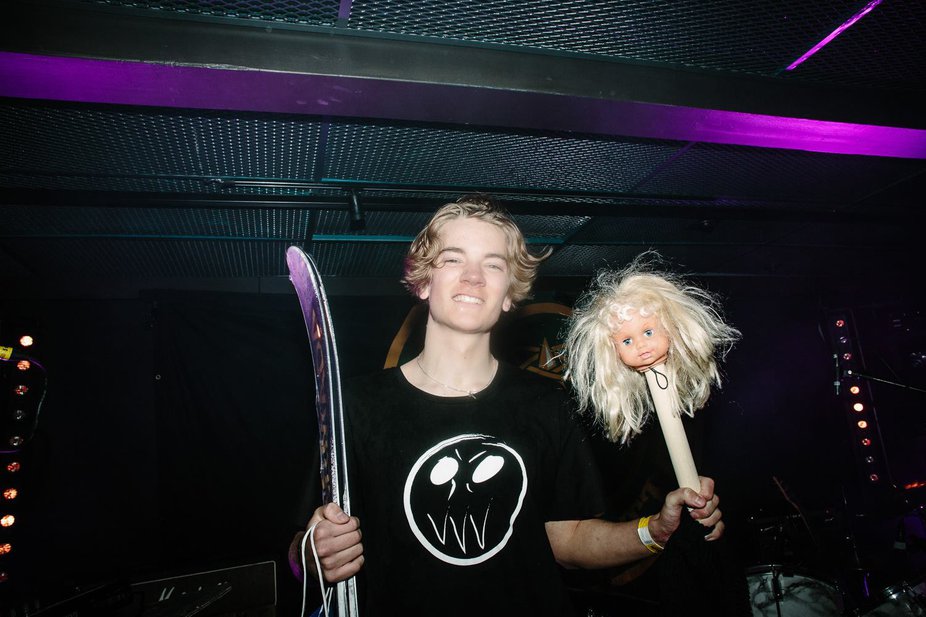 Elias Syrja, Ski or Die overall champion & all-around fucking madman, with his baby head staff!
https://www.instagram.com/p/BVe8sy8Dwo1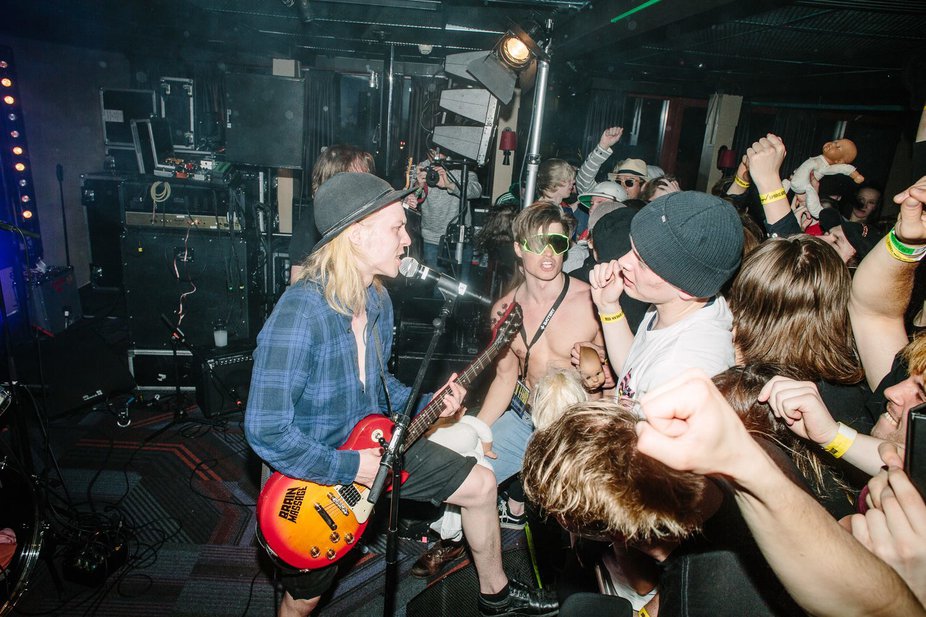 Remember the song "Let's Fucking Die Tonight" from the Keeshlife movie? That band, VVV, performed one of the wildest sets I've ever witnessed. The energy was immense & the crowd was loving it. I didn't understand 99% of what they were saying but holy fuck, it was awesome. Listen to their EP here.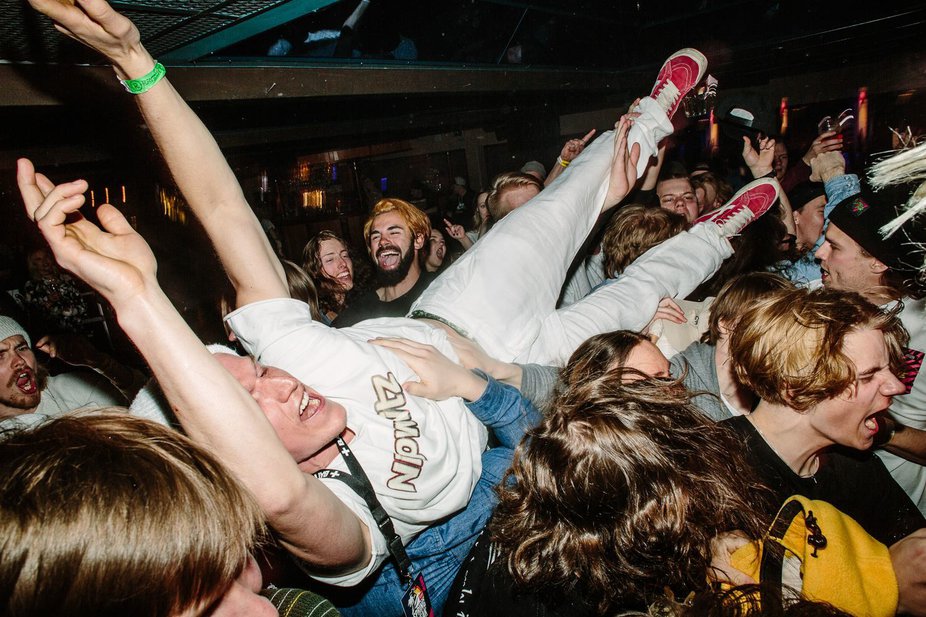 Crowd surfing because fuck it!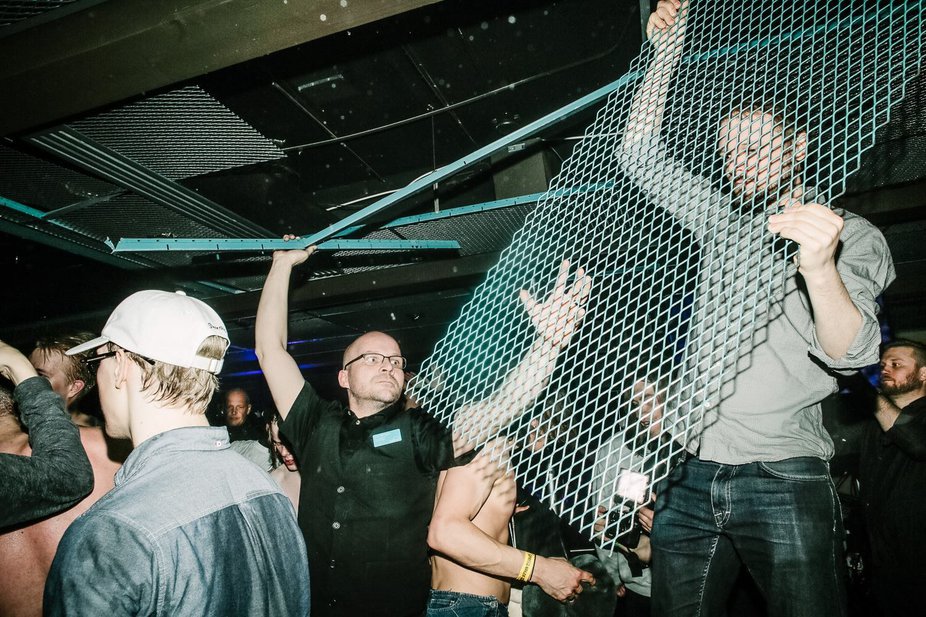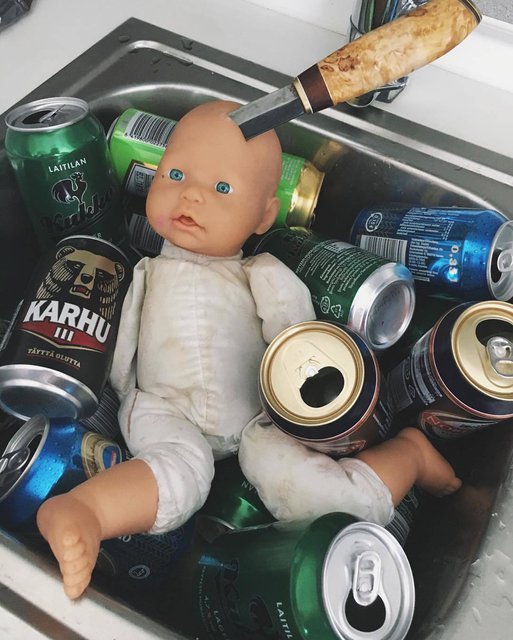 Sorry for partying....
https://www.facebook.com/92836784102/videos/10154691805644103/
OFFICIAL DEATH EDIT