Hi there!
In an effort to support our amazing retailers all over the country, here's a little spotlight on our Premiere Steamboat Springs Dealer…
Ski Haus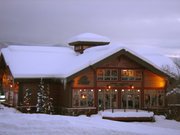 Name: Todd Fellows
Cool fact about Todd: Todd is stoked on the little things in life. He?s ?happy to still be fogging up a mirror.? That?s definitely a way we?ve never heard it been put before.
Location of shop: Steamboat Springs, Ski Town USA
Favorite thing about working at Ski Haus: ?I get to live in Steamboat Springs. It?s a pretty cool place to be.?
Shop theme song: ?Stairway to Heaven? by Led Zeppelin or anything from ?The Chronic? by Dr. Dre
Shop specialty: Soft snow specialists aka ?powder dancers?
Cool fact about the shop: Owned and operated by than man, Mr. Rod Schrage, since 1969
Local mountain served: Steamboat
Favorite run in Steamboat: ?Whatever run is the least tracked. Or the pine line.?
Years carrying Icelantic: ?Coming up on 2nd season.?
Sell Icelantic online?: ?Not yet, but we?ll get you what you need if we can. Just call us.?
Best selling Icelantic model: ?Frankly it?s the Oracle, the ?chicky one?. They?re smokin?. A perfect shape with just the right amount of rocker. I just wish Icelantic would make the Oracle for tall dudes.?
Why they carry Icelantic: ?We are a stand-alone specialty retailer and Icelantic puts the ?specialty? back in skis. They?re made right here in Colorado. Plus, they make you look sweet on the mountain, even if you completely suck at skiing.?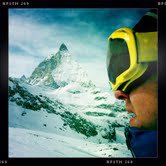 Contact Information:
1457 Pine Grove Road
Steamboat Springs, Colorado 80477
970.879.0385