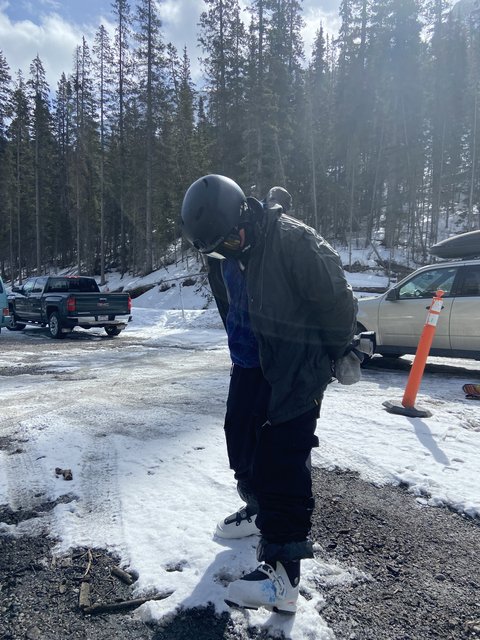 Pants: Planks x Woodsy Yeah Baby
Reviewer height/weight: 5'7/160
Pant weight: Pretty light
Length: XL
Dimensions: baggy and comfortable
Mounted: centre mounted
Bindings: Shoe Laces / New suspenders
Locations: SSV/Lake
Conditions skied: Powder, trees, park
Days Skied: 10+
Welcome to The Trailer Park reviews, the slightly worse, underfunded and definitely less professional take on The Litterbox Reviews (please don't sue me CatdickBojangles).
Planks was looking for the best and brightest on the site to carry out a vital mission… they chose me, sexyjulian
Out of the Box Impressions:
I received the pants 6 days after Row from @PlanksClothing contacted me to inform me I was selected to participate in this review. Very impressive considering COVID shipping times and that they came from the UK to western Canada.
I chose the classic black colourway in an XL. I normally wear a L but decided I wanted an XL, because like Sammy, I like my fit to be baggy and fit comfortably. (If I could go back tho, I'd get a large.) However, the snowpants look gangster and have a nice proportional fit. The Planks website (pretty cool tbh, check it out) said all sizes have a 30" inseam, however they seem longer. The built in waist gaiter has been a lifesaver many times this season. Not only is it comfortable, it keeps your shirt tucked in and saves you from snowburn.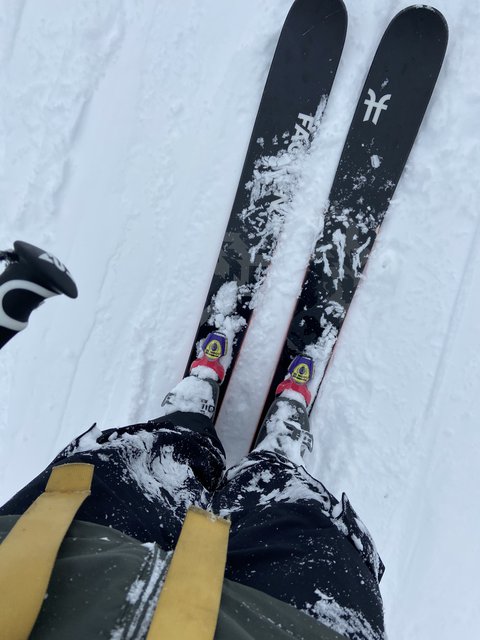 Techy Stuff:
The weather in the Bow Valley this year has been a roller coaster. We've had -30 to +5 ℃ days, yet I haven't needed to add layers or go buttnaked in these pants. The RIDEdry10 does its job. The DWR coating has been holding up well, I haven't had any problems with water not beading off or soaking into the pants. The large inner leg vents are fantastic. The zipper is smooth and the deluxe, mesh-lined vents block out any snow from creeping in, yet allowing the balls to breathe.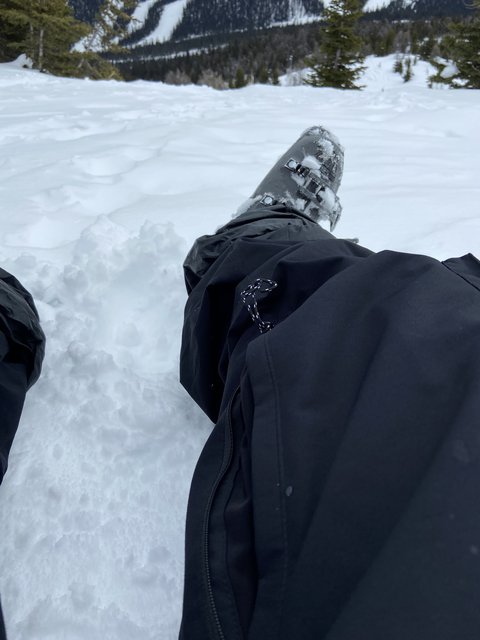 The cons:
I will say my biggest concern with the pants are the lack of belt loop holes and not having a crotch zipper. Nothing compares to needing to pee after drinking 6 brews, only to struggle with pulling down the pants and having to undo the shoelace suspenders. I went out and bought a pair of suspenders to replace the shoelaces. I don't roll or cuff my snowpants, and would have liked to have seen some reinforcements at the bottom of pants.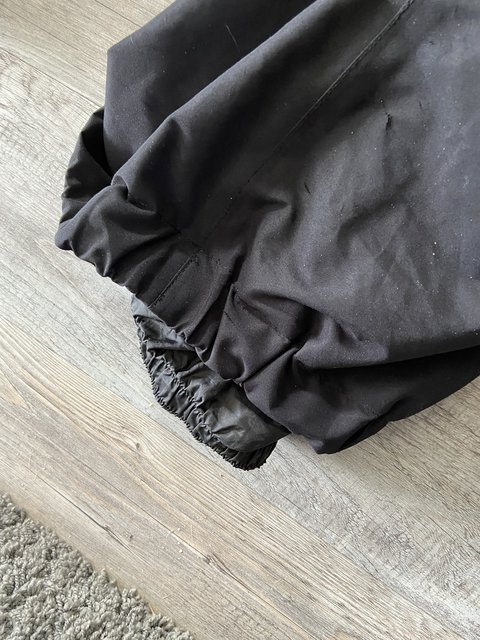 Pockets:
Now, let's talk about the biggest reason for purchasing these pants… POCKETS! I'm a simple man who enjoys having an abundance of pockets, and Planks delivered on this. The first thing you'll notice is the giant front pockets that sit on the thigh. These bad boys can fit three whole beer cans each. I was able to fit a 4th in but would not recommend it. Never In my life did I imagine I'd be able to stealth a 6-pack onto the hill with no backpack. They also work very well for storing hats, balaclavas, snacks, etc. I was also very pleased with the two YKK Zip pockets. They are very deep and lined with a nice microfibre interior, perfect for storing your phone or keys in.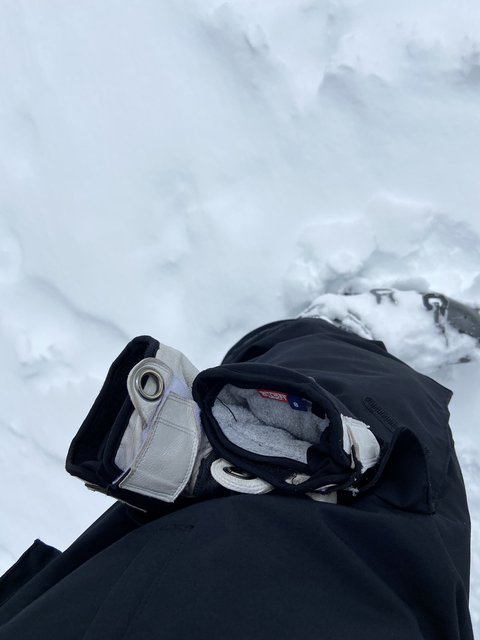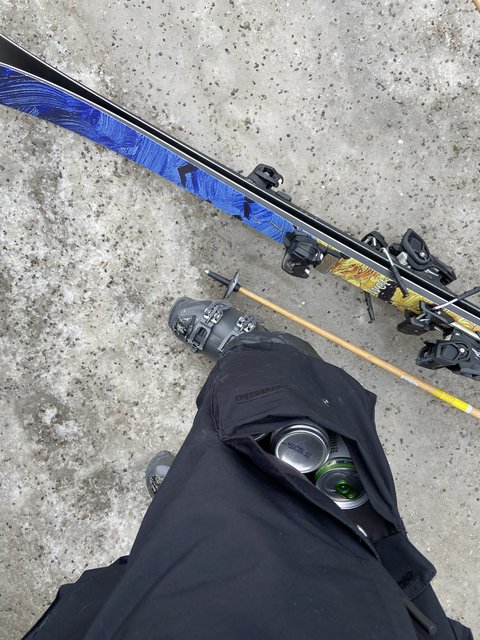 On snow performance:
So far, I've been using these pants for 2 months. (10+ days.). I've mainly skied park, powder and trees. I have to say, since I received these pants I haven't even looked at my old pair. They're so comfortable and roomy.
The quality of these pants is good and they've held up pretty well. I've noticed a couple loose threads here and there, but no major rips or shoddy stitching. I'm gonna be using these till my season ends.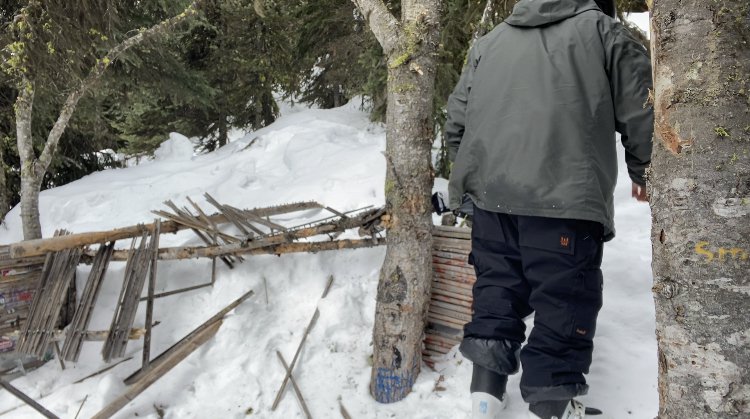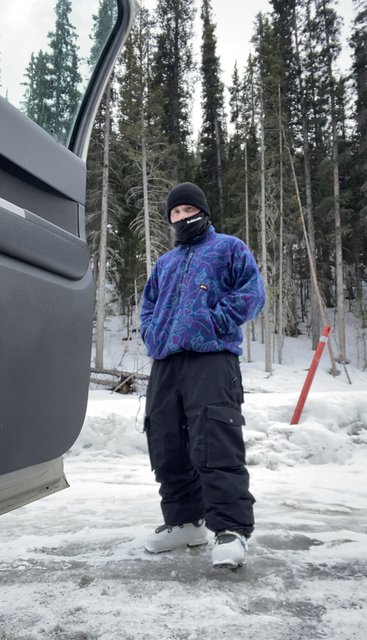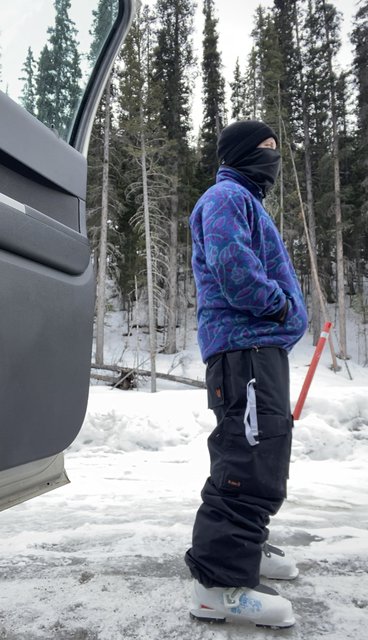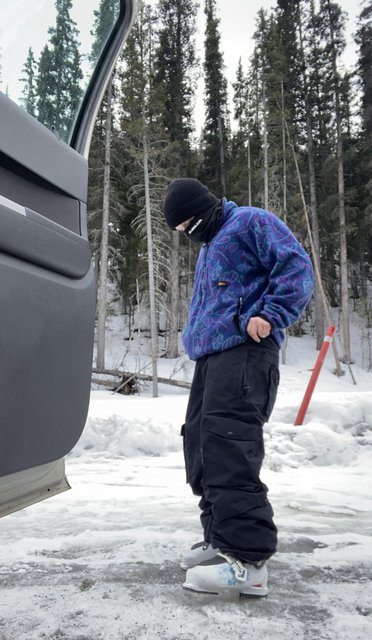 Conclusion:
You made it, thanks for reading this far. At only 230$ CAD, the Planks x Woodsy pant's are a solid purchase indeed. They don't break the bank, yet remain very durable and functional. The tech and waterproofing is definitely sufficient and they look really good. I can say, these will be my new dailys. Go grab a pair!