originally posted on SethMorrison.net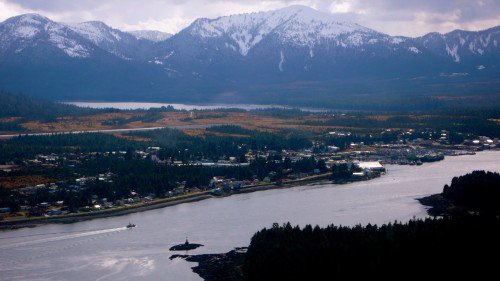 After a few weeks of more weather days than skiing days, we find ourselves coming to a close on the trip. Mother Nature has been in charge and always will be. Wally, the pilot that runs the hanger we base out of, put it best after living here for over 13 years, ?I?m not the same man I was when I first came here.? This is very true of all the trips I have ever been on. Experiences coupled with being in a new place, accelerated that transformation in all of us.
Clear days have delivered the goods, but its never easy. Wind started blowing and made the game plan change. From looking at peak tops, to looking in the lower protected grounds. Wind limits tight landings for the heli, so its not safe to do. Thats part of it though, doing what you can when you can. After some days of wind and sun we found ourselves hoping for weather to reset the zone. Its crazy to say, especially after the weather days we sat through. Having the rest is nice for the body, but bad on the mind.
From the locals that climb the mountains out there, to those that spend their time on dry land. They all say this is a low tide season. Makes you wonder what it would be like on a normal season out there. Would the crevices be more covered allowing the spine lines to death be a go? Offering more. Would many of the spines just be gone completely?
You?ll never know what to expect when you?re exploring new terrain. Uncertainty and the hopes of perfect conditions are a daily occurrence. Our limits have been tested and pushed into another level of team work. Cutting away and realizing what its all about, all over again. Thats why we love it, and thats why we will leave here different Men. Thanks to everyone in the crew, check out TGR?s ?Light The Wick? this fall or their site to see what has happened. I?ll let the photo?s tell more of the story.