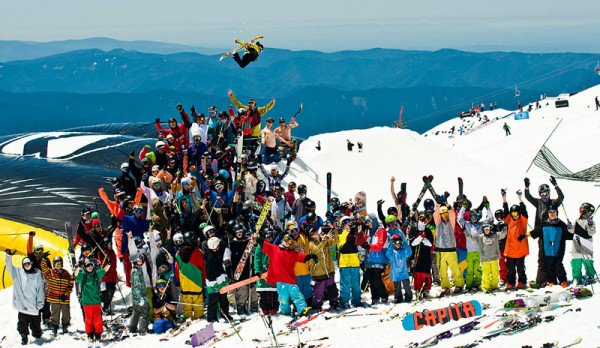 Tucker Speer sends one into the air bag in front of stoked campers.
Session 3 has finished at Windells Snowboard Camp and it was a whirlwind of a week. Mother Nature threw some almost-wintery weather at Mount Hood early in the session, but luckily campers and coaches were armed with tons of excitement and extra layers, so they could enjoy the Windells park. Good thing, because the park is still over a mile long and stacked top to bottom with a snake run, multiple hips, four rail lines in two different areas, tons of jump, quarterpipes, wallrides, and a special creeper tube. The sunny and sick days returned later in the week and there?s more snow than we?ve seen in years, meaning the Windells park is definitely the place to be for summer shredding.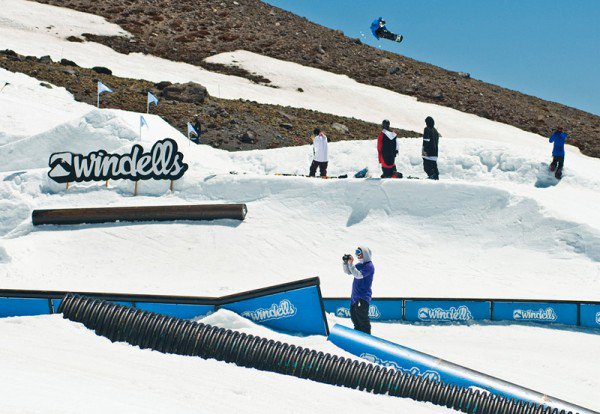 The Windells Park has a new set up this year, with two separate rail areas and multiple jump lines. Cody Lee front seven on a midpark jump.
Adding to the excitement for Session 3, the Salomon/Bonfire Team was at Windells to hang out with campers. Scotty Arnold, Bode Merrill, Harrison Gordon, and Chris Carr put on the First Annual Windells Zeach Invitational, where all campers learned how to perform the mystical and proper zeach. The combo zeaches that came out of the event were mind-blowing, and there were a few scorps, too, but the snow was soft and everyone rode away smiling.
Summer is glorious up here at Hood, so check out a few of the photos from Session 3 and seriously, get out here, it?s the funnest.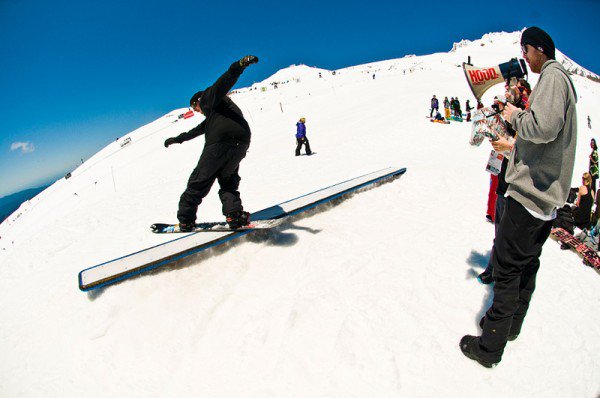 The Salomon team put on a zeach clinic for campers. Here, Scotty Arnold shows a proper back zeach, while Harrison Gordon approves.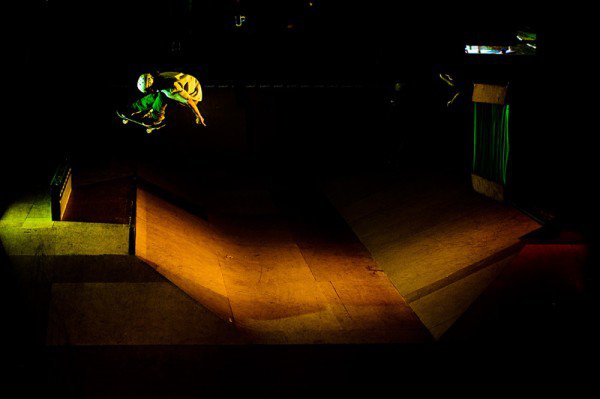 Sawyer Deen. Back one melon in a BOB (Building Out Back) night session.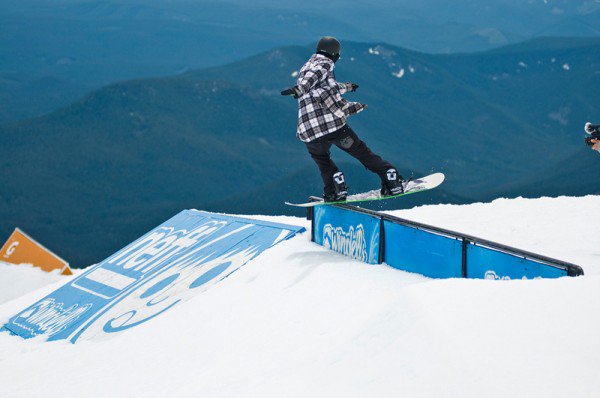 Sammy Spiteri with a picturesque frontlip.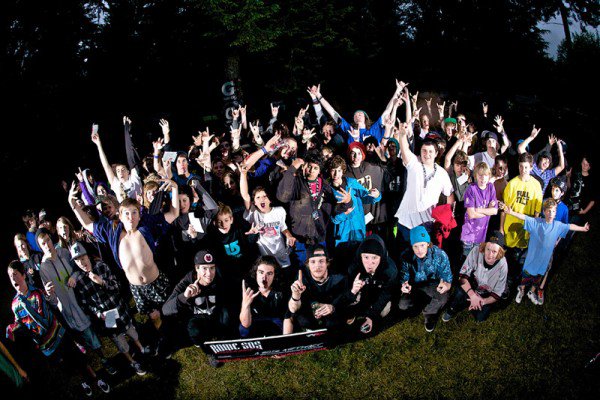 Rome Thrasher Night is part manhunt, part fake tattoo, and part air guitar contest. It?s awesome.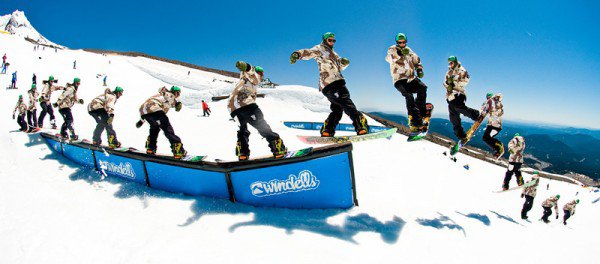 Dylan Thompson is a regular in the Windells park. Here he shows his local finesse with a front one on cab five out.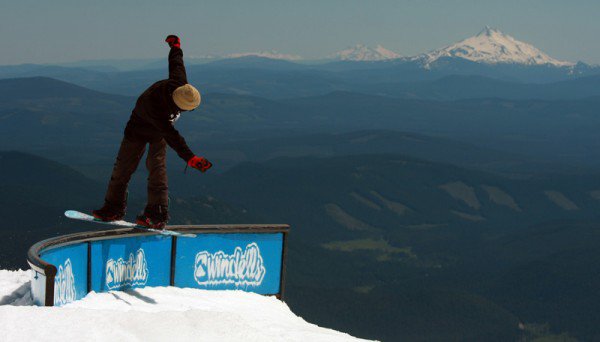 Mark Wilson, backlip with a view.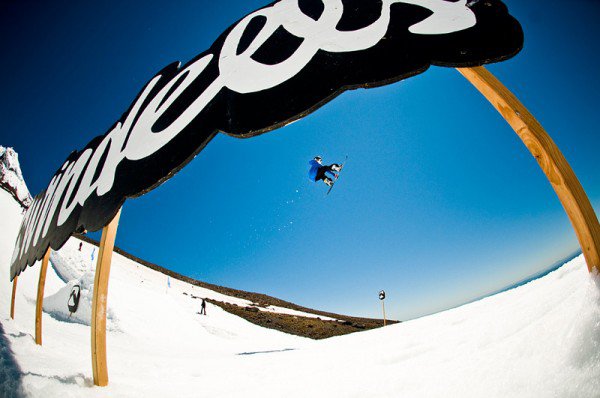 Head Counselor Cody Lee back five in blue skies.
Austin Leonard serves up a hearty digger dog, the tastiest treat on the mountain.
Windells - BMX. Skiing. Skateboarding. Snowboarding.