Every summer I meet new people up at Hood, but this lady was one of the more interesting characters I have ever come across. Even more interesting than the way she chose to carry her skis through the parking lot were her choice of pants for summer shredding. I have seen the most gangster parachute pants, tightest racer spandex, and the skinniest of home sewn jeans, but the oriental print with accented neon green ruffles was something I had never seen grace the summer glacier. Props to this lady (41 year old woman) for her addition to the zany types of pants we see on the slopes these days.
This lady was the proud owner of her homemade ski pants.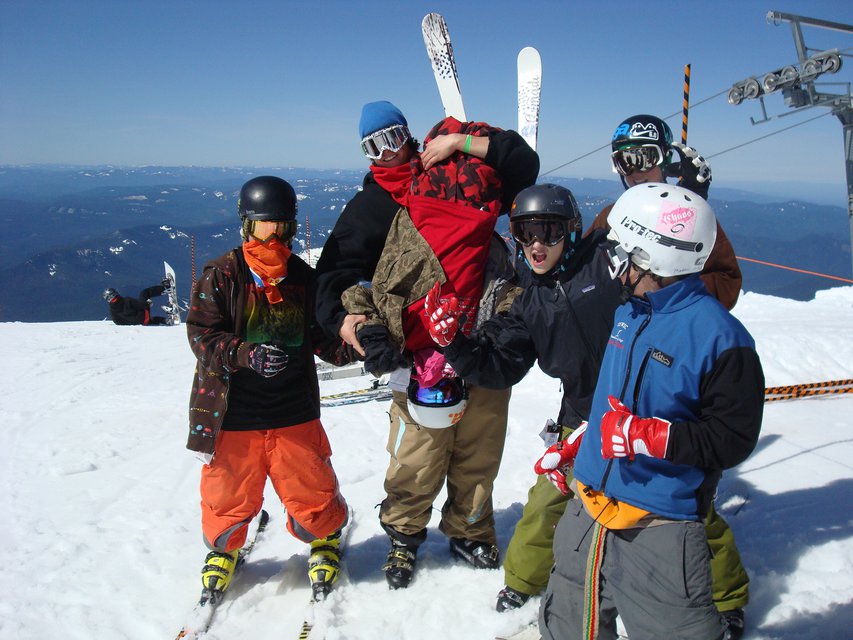 The kids simmered down long enough to take this photo... except for Chance.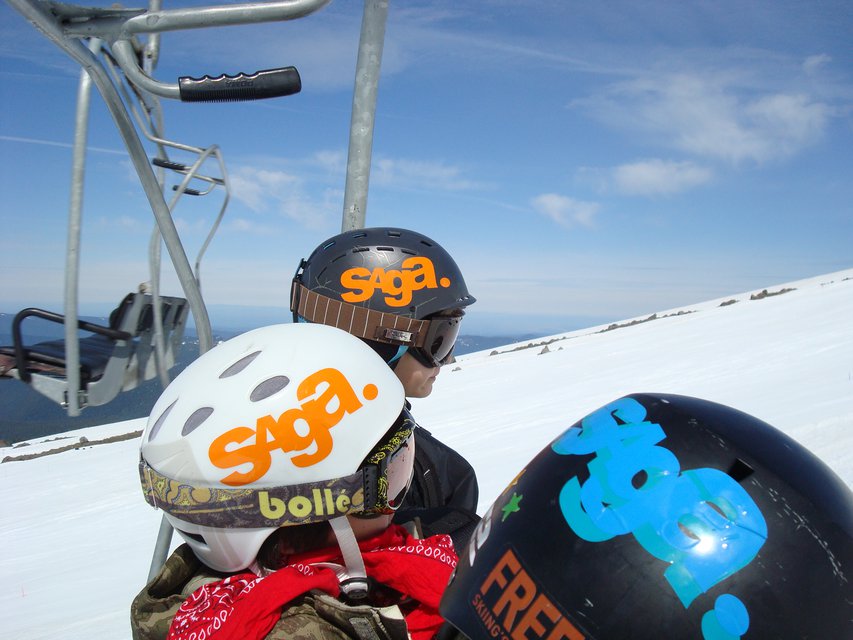 Saga stickers worn on the warriors helmets.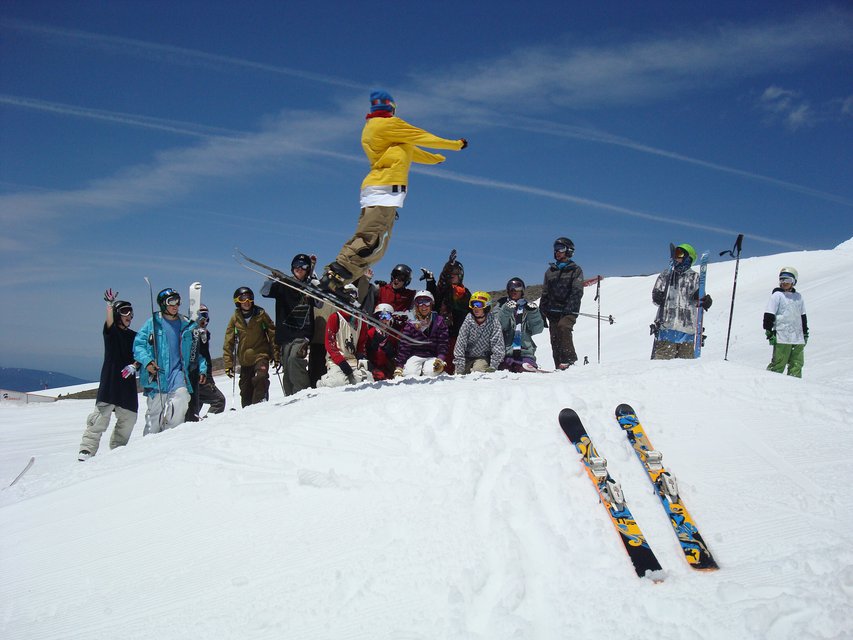 The Crowd going wild for switch long jumping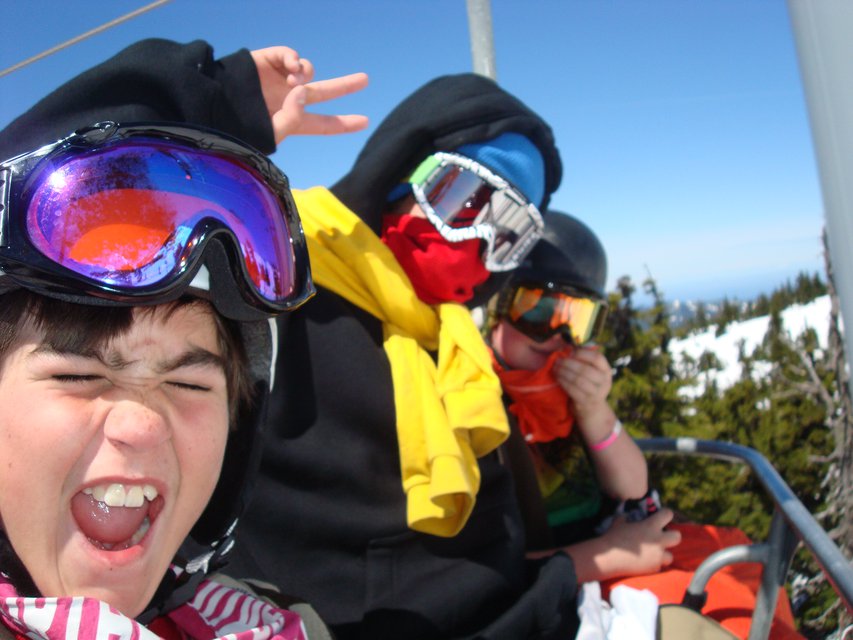 Chance and Patrick getting Pumped up on the chairlift! As you can see I had a fun and energetic group of campers this session. I will be coaching 2 more sessions, sessions 3 and 4, so if you are still thinking of coming out, you should get on out here its gonna be sick.