So session 2 wasn't as sunny as Most Hood days are but the campers still had a blast. Level One was still able to shoot on the big jump. Campers still learned backys and Rodeos out of the pipe, The new private lift was used to the max. The Nike 6.0 Feature was sessioned so much. AND off hill, campers could not get enough action of the new bike and skate parks! Check out some pictures gathered from the Week.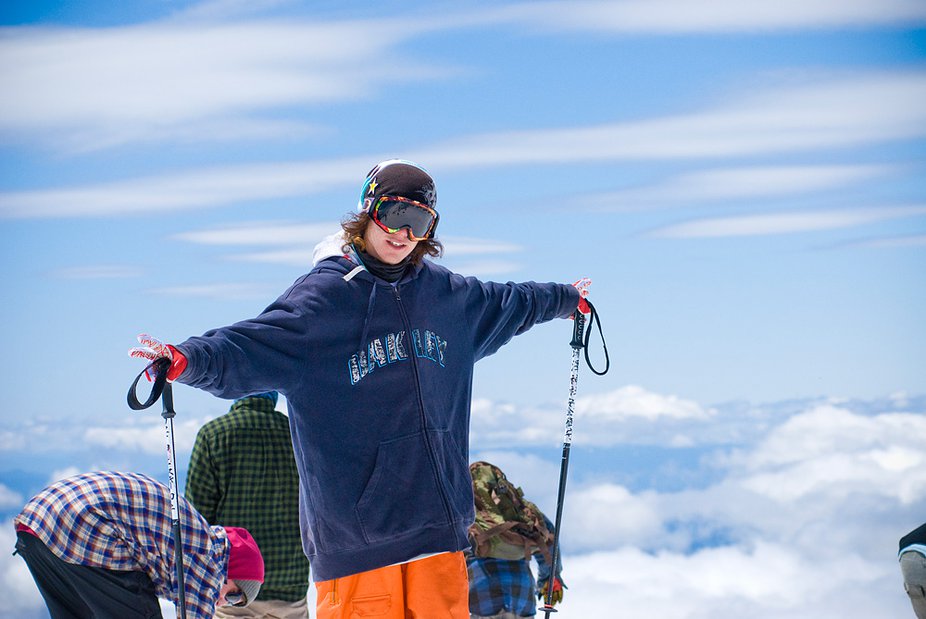 I haven't seen sammy up in the lane since before you guys new who he was - the Windells New Facelift probably has something to do with it.
PA steph, Sharkins, James and Durtschi Rising Above the Clouds for the day.
Staff Sale. Ahmet and LJ stacking some Chedda.
Dubs
Windells New Bike Park - New This year, Windells is having bike camp along with Ski Camp.
Again, I have no idea who this is...TINDY.
Sammy C Gapping.
Rock Band - just another activity down at camp.
Dakine Sponsor Night. Dumping on the Campers - HAHAH
Wrap up - Timmy Durtschi Flairing off the Nike 6.0 Signature Feature.On the other hand Session 3 was sunny sunny sunny! So freaking Sick..........And some of you might of heard and some of you maybe have even seen it....Windells has their very own Private Bag Jump. Campers have already ligned up to hit the feature including the staff. Back Flips learned and instantly taken to the Snow. Tudor learning a DUB and taking it to the Huge Poorboyz Jump. And just sending spinning Flips for simple pleasure. Enough of me trying to explain has sweet the session turned out, here are some pictures to tease most of you who didn't choose Windells.
'
Lots of Pictures. Hope you all liked them..........