Today was one of the best days of the season for me. Despite the usual long traverse lines I got the chance to shoot with my long time friend Willie Nelson and his skiing is almost as rad as his name (win-win). We had a solid half day to work some of his favorite cliffs and bag some new ones he hadn't sent this season, I even got to make some turns as well (no big). Not everyday is like this one but something about today made it "the day". Maybe it was catching up with old friends, no pressure just point and shoot at whatever Willie wanted jump off of. Enjoy the photos.
Crowds heading towards the light, looks like Thursday is the new Saturday.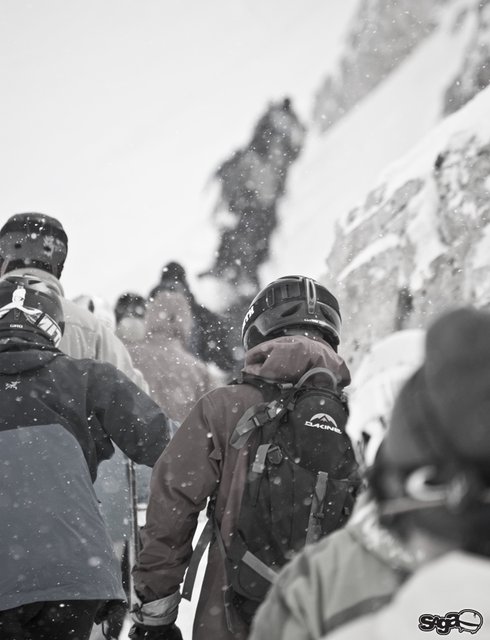 First sender was this air to chute, someone side stepped the entire thing but i don't think he minded.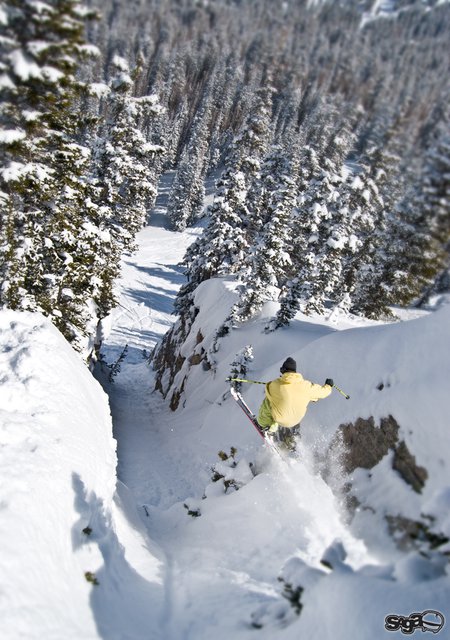 There was such fast weather moving over the mountains today, one minute snow the next clear. You can see Willie waiting it out left center of frame.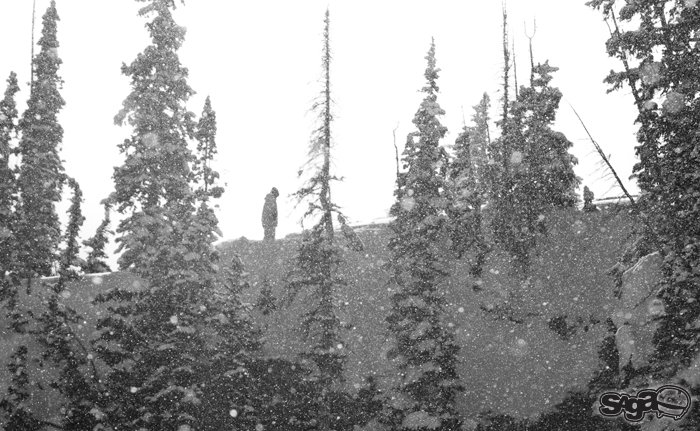 Tiered of waiting, just send it. He rocks the OG moss pants with a egg jacket, lemon lime combo.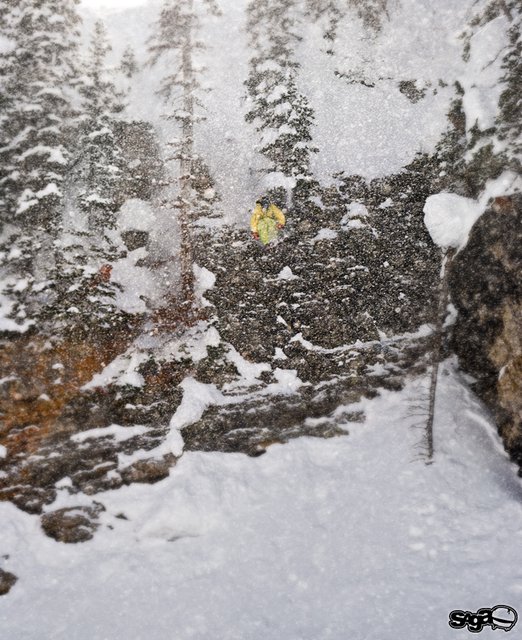 Things have finally gotten to normal with snow pack around the resort, Willie has wanted this one so we scouted it for a minute and there was plenty of snow to go around.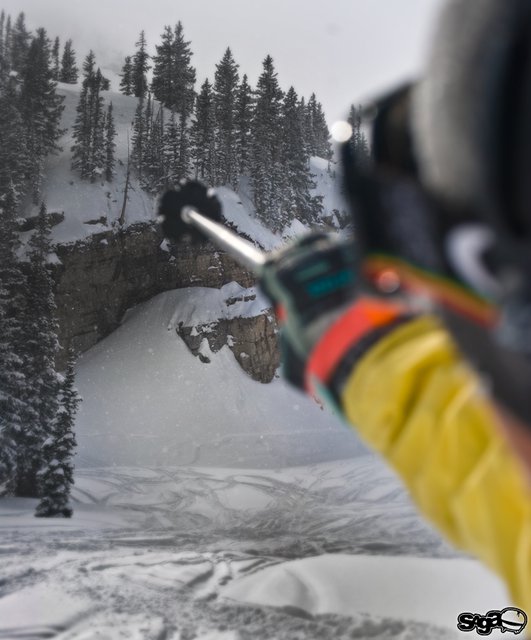 Good light and he stomped it. Landing looks flat in the picture, it kinda was.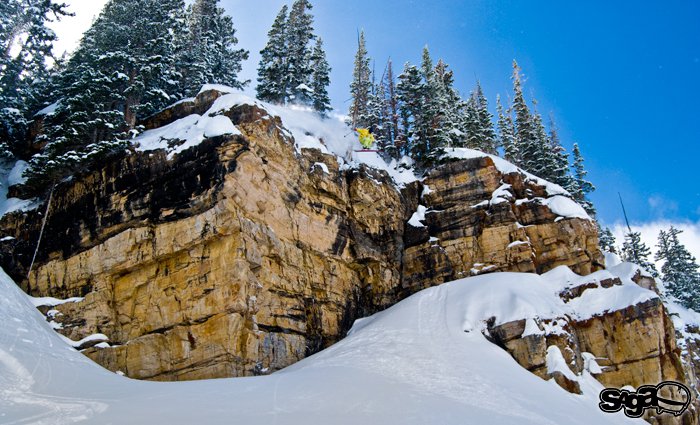 Then to the backside, what is a day of photos at Alta without sending the infamous A-Frame cliff. In one run we bagged this air to the slash shot below.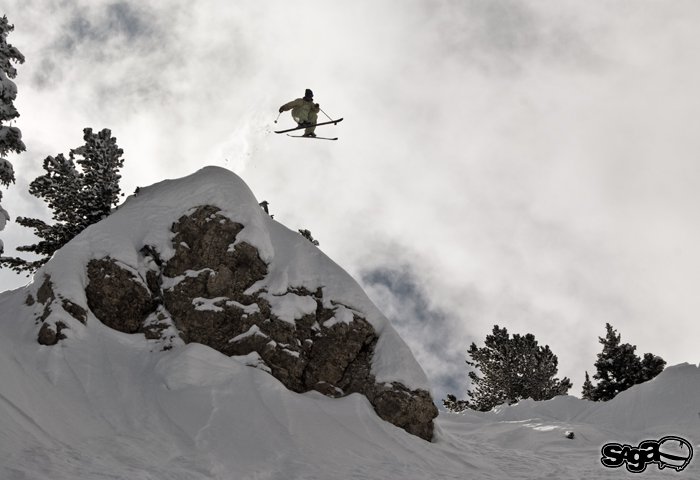 This photo might be one of my favorites this year (claim). I like the dark foreground that adds emphasis to the rider in the sunlight.
One of many spots to touch some sky in Little Cottonwood.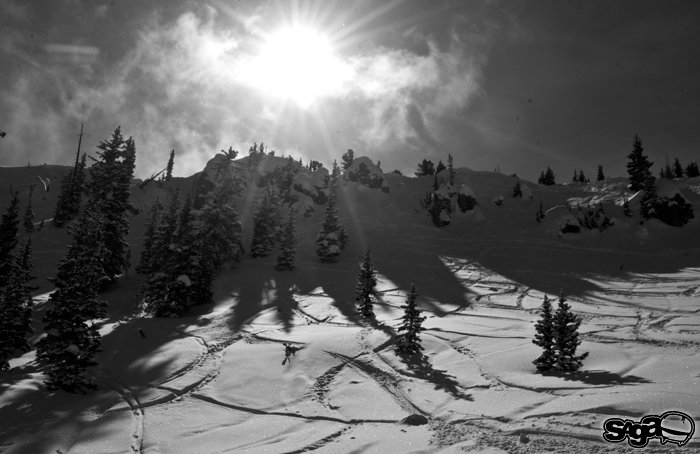 Stoked to see you out there Willie!
Fin.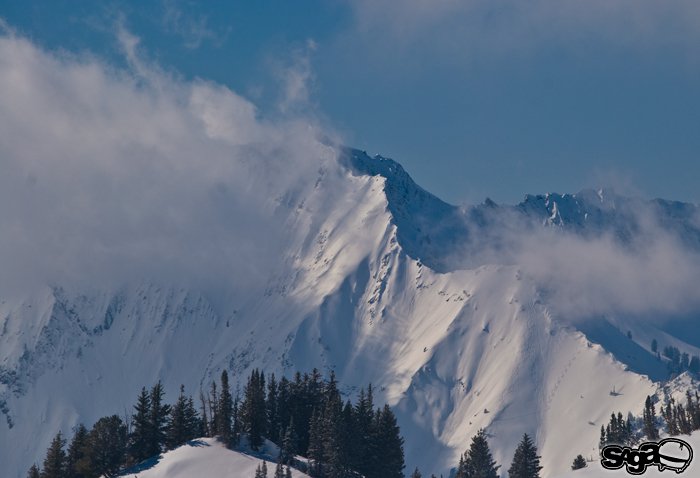 No related posts.