Sebi Geiger
The youngest of 3 brothers, this jolly Bavarian was pretty much born with skis on his feet. Hailing from Oberstdorf, Germany, Sebastian, 23, owes it all to his father who taught how to ski at a very early age.
There are tons of backcountry jumps in your edit something of a rarity these days, what was the hardest part filming?
The hardest part for me is to stomp my tricks, haha. I enjoy building kickers and looking for spots. Those were my first really big pow jumps so I had a hard time landing my tricks.
Who were you riding with when you filmed with LOS?
Most of the time it was Paddy, Oscar and Bene.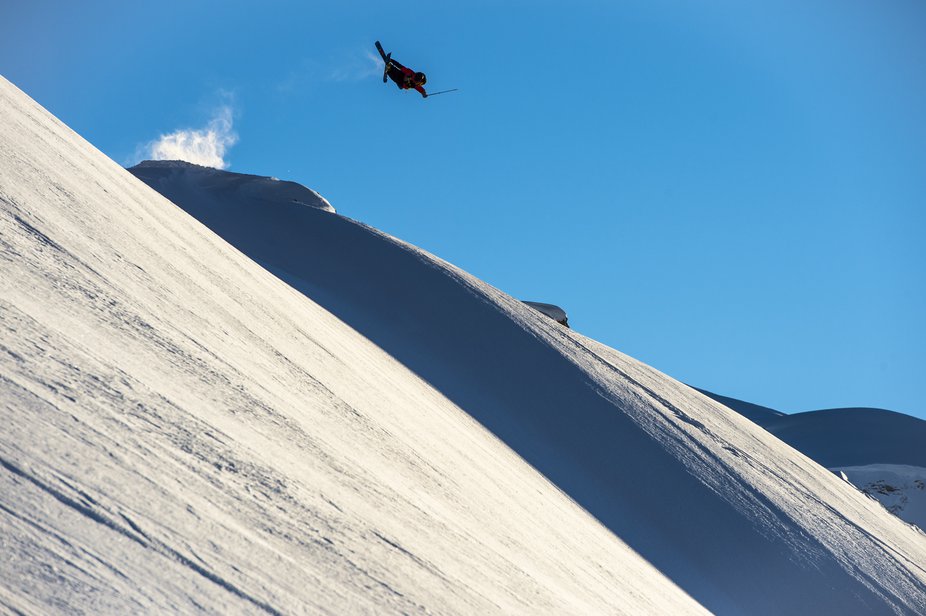 Sebi at sundown by Pally Learmond
What was your highlight of filming for the 2 year movie "Passenger"?
Everything was super sick, but one of my highlights was to land that dub 10 lead tail into the backcountry! That was the best feeling ever.
Who influences you most when you ride?
Thomas Hlawitschka, Candide Thovex and Sammy Carlson
https://www.newschoolers.com/videos/watch/803418/Sebi-Geiger-X-Legs-Of-Steel
What does the future have in store for you?
I hope I will get to shred way more pow in the future and also get more into freeriding. I hope I can ski as long in my life as possible.
Sebi would like to thank his Family, Friends, Sponsors and especially Legs Of Steel and remember to follow him on social media for his latest adventures.
See the full film "Passenger" from Legs Of Steel here - http://apple.co/1IyMihp