All photos: Anton Koch
The first ever Scandinavian Team Battle went down this weekend and it's safe to say that it absolutely went off! The newly built CopenHill Urban Mountain in Copenhagen, Denmark played host to some of the world's greatest skiers, in what was the first major international freestyle ski event in Denmark.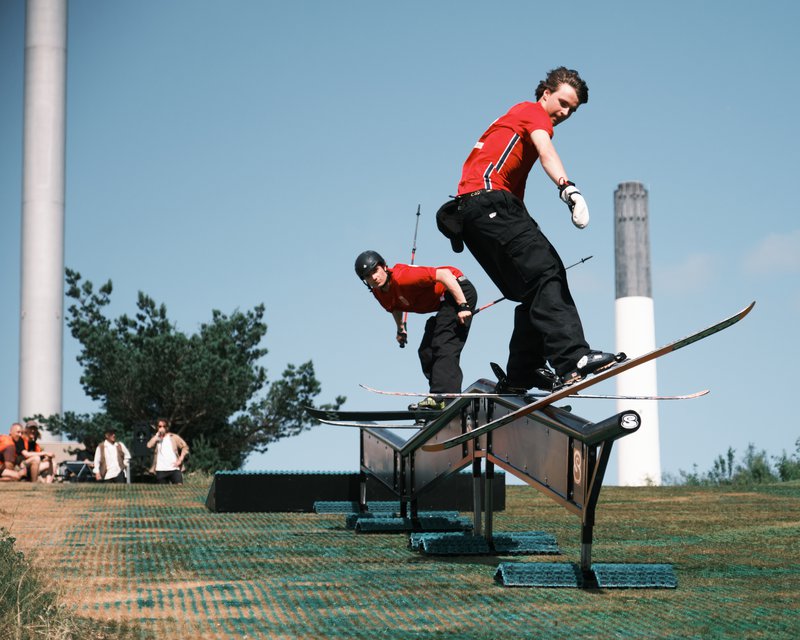 Besides the three Scandi teams (Norway, Sweden and Denmark), team USA and team UK (which was actually Scottish/Swiss due to Woodsy pulling out) also turned up to throw down. Each team consisted of two riders, who battled it out in a two-hour-long team slopestyle jam format, where the object was to throw down and get creative with your teammate while entertaining the crowd.
Team Denmark: Jakob Ebskamp & Isabella Tvede
Team Sweden: Jesper Tjäder & Emil Granbom
Team Norway: Ferdinand Dahl & Johan Berg
Team US: Colby Stevenson & Joss Christensen
Team UK: Chris McCormick & Christian Moser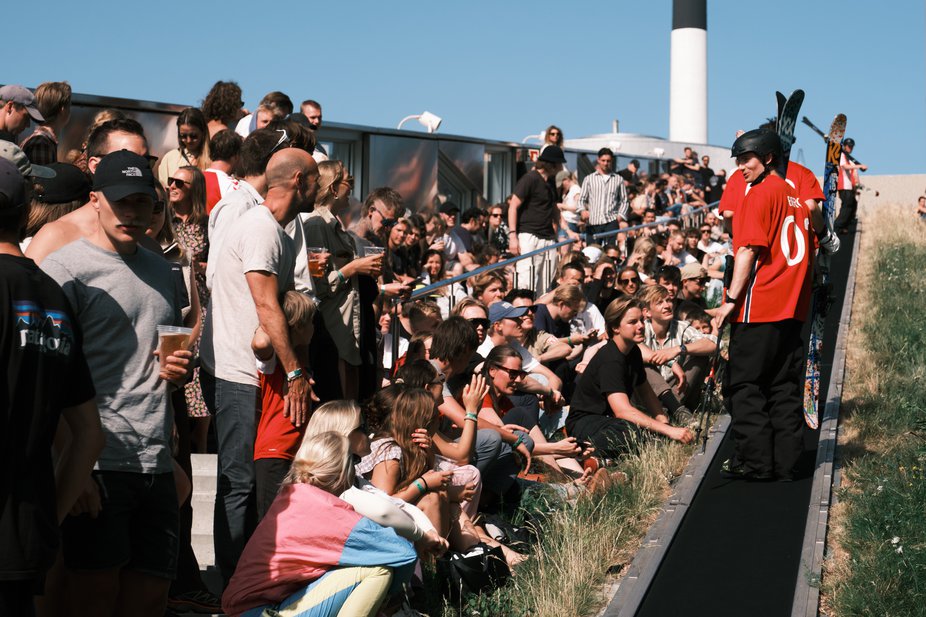 Skiing in temperatures of 25 degrees (celsius) and blazing sunshine was tough for the skiers but it made for a great, spectator-friendly event! About 300 fans turned up to watch the show and the vibes in the crowd were nuts for the whole two-hour session. After a hard-fought battle, Team Sweden were crowned champions despite having nearly decapitated one of the event's filmers. Jesper and Emil were true crowd-pleasers and did everything from super tech rail tricks, to sliding on each other's skis and sending huge backflips in a train, quite a gnarly feat on the firm plastic surface.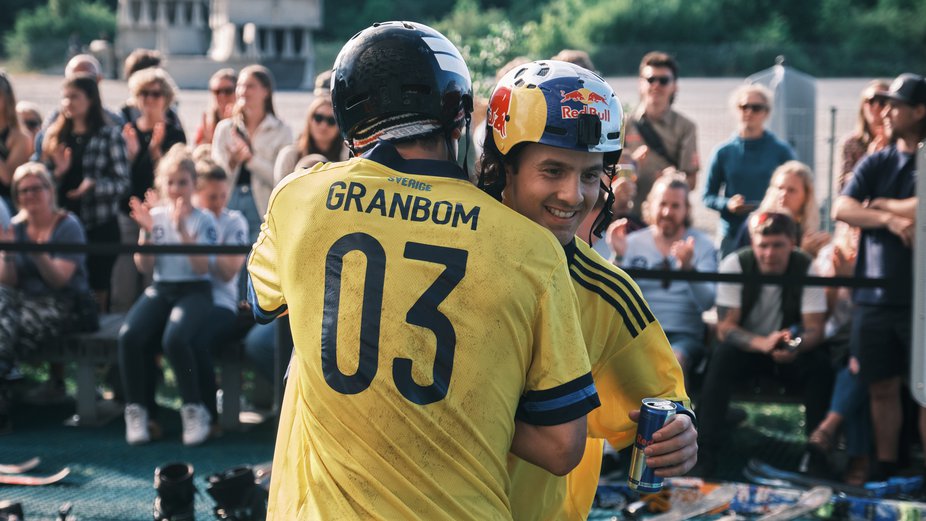 After the competition, everyone headed to the lovely rooftop bar to enjoy the rest of the night. A live concert followed by an epic DJ set created the vibes and the dance floor was packed all night. Thankfully Covid has settled down in Denmark and everyone could celebrate an awesome day properly. The full cut will be coming soon, in the meantime, check out this photographer's brush with death!