Anyone doubtful that a 30 year old mom can rip it up on the World Cup Level just had those doubts erased when Sarah Schleper came in with an impressive top ten finish in Zargreb slalom today. Congratulations Sarah! Way to Shred it.
Check her runs out on YouTube…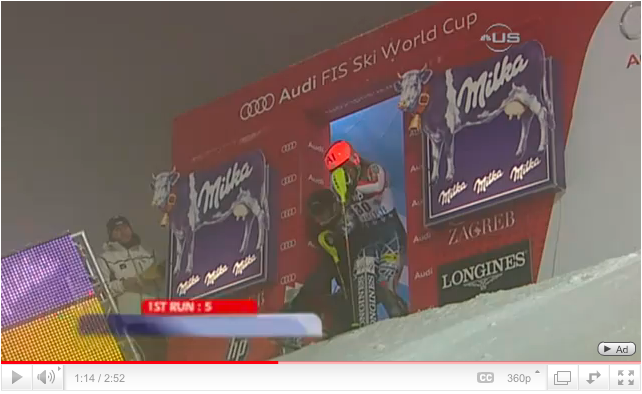 Click the Image to View Video on YouTube
Schleper wore Brain Bucket Pink with Yoni La Tigre.
Related posts:New York Times Article on Shred and Sarah Schleper This is an interesting expose on ski racers and their...
Watch the Drama Unfold Today at The Women Olympic GS There is enough drama to go around here at Whistler...
Pro's Favorite Shreds | Ted Ligety We're looking around to find athlete's taste in Shreds. Whether...
Related posts brought to you by Yet Another Related Posts Plugin.