My japanese adventure with Level 1 Productions has just come to an end after two weeks of shooting in Hokkaido, the north island of Japan with a great crew consisting of Tanner Rainville, Wiley Miller, Parker White, Jimbo Morgan, Josh Berman and Tatsuya Tayagaki. During the trip we experienced such a variation in snow conditions making decision making tricky at times deciding what zones to head to. Luckily the snow gods were on hand to dump such a large amount of snow giving us at least a few days of deep Japanese Pow everyone comes to expect.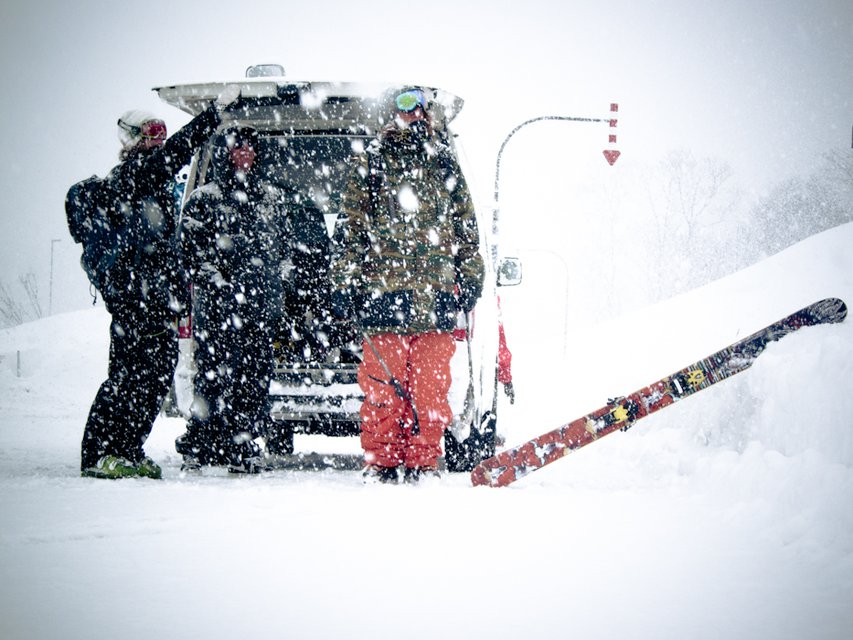 In comes the snow
Lots of great stories will emerge from this trip over the coming months and i can't wait to see the footage compiled for this years movie.
We finished up the trip last night in Sapporo with a trip to a Korean BBQ. The guys have all boarded planes back to the States today as i've headed back to Niseko for a couple of days of sorting images, catching up on emails and maybe even treating my clothes to a laundry cycle.