words and photos by Jeff Schmuck
With more excitement in the air than at the first ski movie premiere of the year, the 10 Jon Olsson Super Sessions teams displayed their videos tonight in front of a capacity crowd at the Mix Megapool Arena in Are, Sweden. The segments, which were all filmed in less than 10 days, were as entertaining and exciting as any ski movie part filmed in a full season, and after all the amazing skiing and hard work that has gone into this event, they were an absolute joy and thrill to watch.
After it was all said and done though, Sammy Carlson and his team of filmer Dom Janiszewski & photographer Nate Abbott emerged victorious tonight, just narrowly beating out Simon Dumont and his team of filmer Riley Poor and photographer Blake Jorgenson and Andreas Hatveit's team of filmer Jon Hatveit and photographer Vegard Breie.
The biggest party of the week is about to begin, so check back tomorrow for a full report on the videos, awards ceremony and afterparty.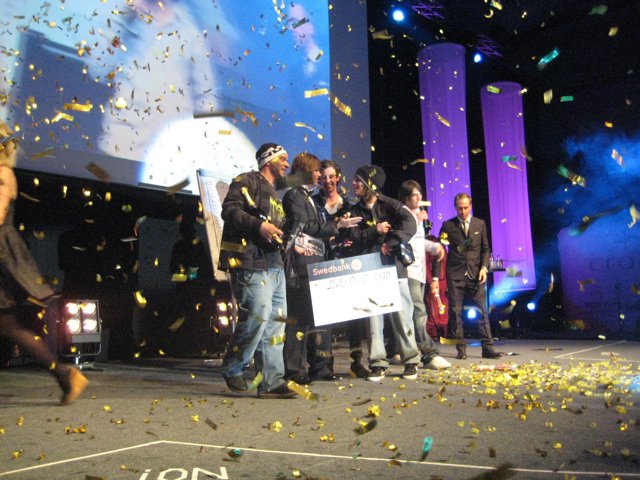 Jon Olsson congratulates Dom, Nate & Sammy