The Sammy Carlson Invitational is going down this Saturday at Mount Bachelor, Oregon, so before things get underway, here's a preview of what to expect...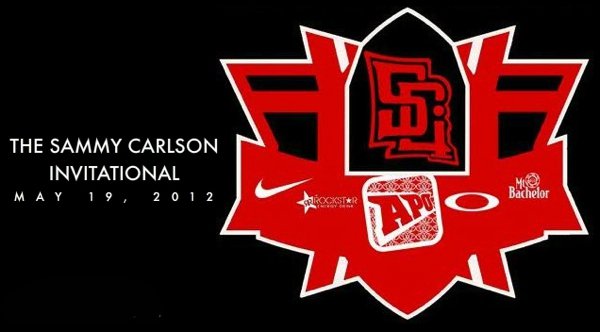 The event (which begins on Friday with an open session for the riders to get warmed up before Saturday's contest) will feature the world's best skiers hitting a 90-foot jump (with an extra-long landing) into one of the most massive wall rides ever constructed for their chance to score some of $20,000 that's up for grabs. In contrast to other major competitions, over the course of Friday and Saturday riders will be awarded prize money for various and unique categories (including Best Vibe, the Rockstar Rodeo 5 Contest, and more), and on Saturday the big air contest will take place, with two heats of 12 vying for their chance at one of the 16 spots in the three-run finals, where the top 5 will take home some serious cash.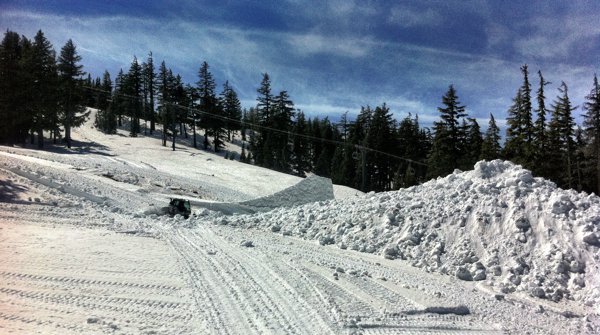 Here's a tease of the jump and wall ride, which are being completed as you read this.
Much like the first Sammy Carlson Invitational, this format will allow the event to feel more like a laid back session amongst friends as opposed to a high pressure contest, and with the pristine spring time conditions Mount Bachelor has been experiencing as of late, the final event and last hurrah of the season is sure to be one for the ages.
"I'm really looking forward to watching everyone kill it this weekend," says Sammy Carlson. "It's going to make me super stoked now that I'm coming back from my injury, and I'm pumped to bring this big of a line-up of my friends out to Oregon. This event is about everyone having a good time, no pressure and no stress, and it's going to be a great show."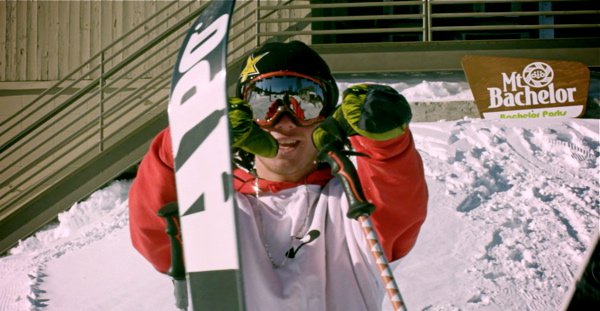 Anyone who can make it out to Mount Bachelor this Saturday is strongly encouraged to attend, as the event will be open for spectators and there will be barbeques a blazing while the legendary DJ Hathbanger provides the beats. And if you can't be there, don't fret, as we'll be hosting a live broadcast of the event right here on Newschoolers (beginning at Noon PST/3pm EST on Saturday) which will feature interviews with the athletes and of course all of the action. Here's a look at the list of athletes who will be in attendance...
Invited Athletes
Tanner Hall
Henrik Harlaut
Phil Casabon
Torin Yater-Wallace
Bobby Brown
Dane Tudor
Parker White
Willie Borm
Sean Jordan
Clayton Villa
Alex Schlopy
John Spriggs
Ben Moxham
Chris Logan
Matt Walker
Nick Martini
Vincent Gagnier
Dale Talkington
Sean Pettit
Alexi Godbout
Tommy Ellingson
Kaya Turski
Banks Gilberti
Alex Bellemare
Charles Gagnier
and more...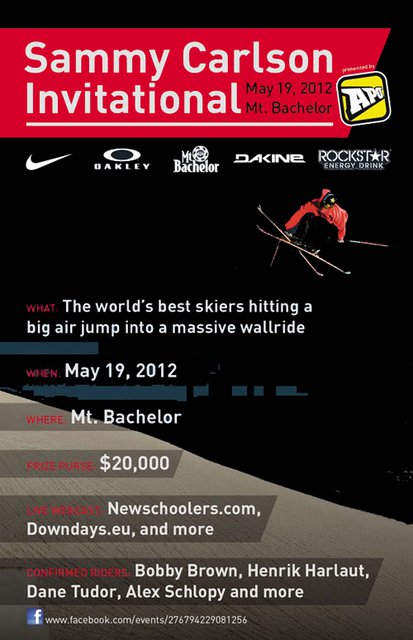 For more information on the Sammy Carlson Invitational, check out the Facebook event page by clicking here, and stay tuned for the live broadcast on Saturday at Noon PST/3pm EST, which you can watch right here on Newschoolers by clicking here.