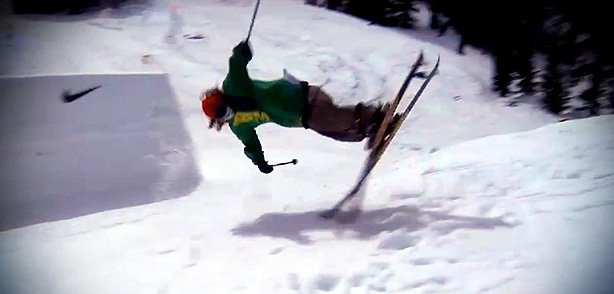 It was a pretty hectic weekend for everyone competing in the Sammy Carlson Invitational and the amount of talent on show was intense. Not only did we have the regulars involved but we had a nice appearance in Tanner Hall as he made his comeback to competition skiing! Here's the top 5:
1. Torin Yater-Wallace
2. Bobby Brown
3. Parker White
4. Tanner Hall
5. Henrik Harlaut
Best Rodeo: Clayton Villa
Best Wallride: Dane Tudor
Best Style: Phil Casabon
Once I get my hands on the official highlights I'll post them up but for now you'll just have to put up with some trick edits with Tanner Hall, Henrik Harlaut and Phil Casabon.
Phil Casabon – Nollie Wallride
Tanner Hall – Dub Backflip
Henrik Harlaut – Nosebutter Dub 10
Related posts:Sammy Carlson Invitational 2012 It's bigger and better than ever and has a ridiculous...
Sammy Carlson signs for APO! The latest mover and shaker in the ski world is...
Junction 133′s Sammy Carlson edit Here's a Junction 133 Productions edit of Sammy Carlson that...