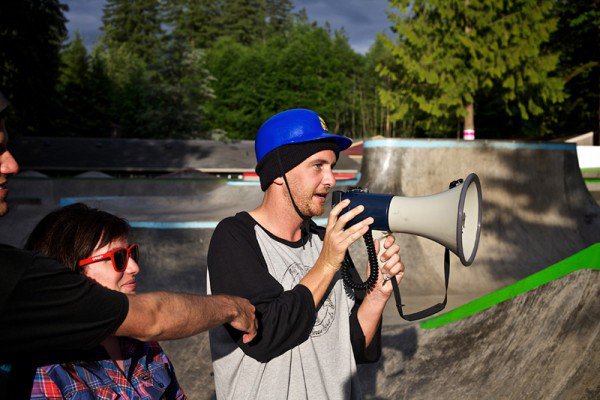 Salomon team rider Scotty Arnold rallies the campers into their teams and gets ready for the relay race.
The race consisted of two teams, two suitcases, and some good looking clothing. The campers had to skate across the skatepark with the suitcase in hand. Then they had to open it up and put on all the clothes and skate back to their team. Once back to their team they had to strip off all the clothes, put them back into the suitcase and then it was on to the next camper. Scotty Arnold and Bode Merrill joined in on the race with the campers as well. Take a peek at the photos and it will help you get a better idea of what was happening.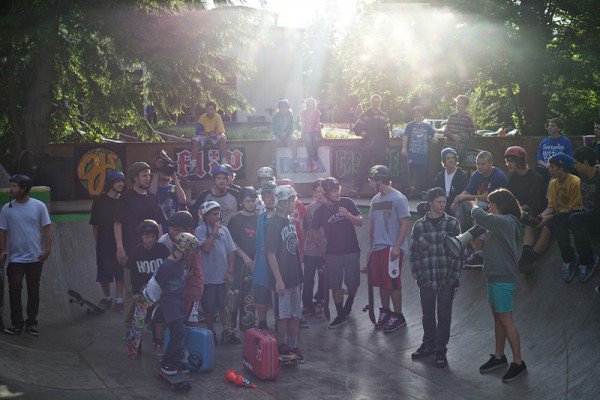 By sun down there will only be one winning team getting prizes from Salomon and Bonfire.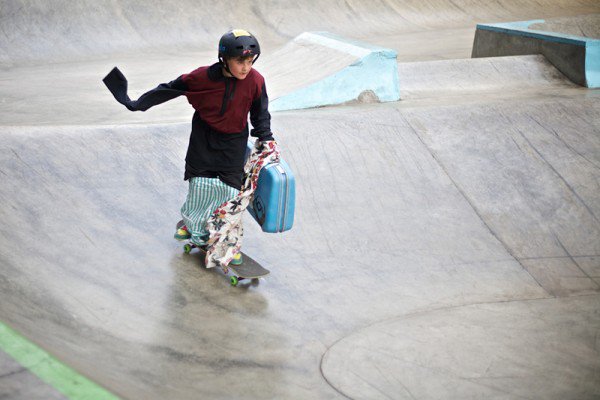 This camper is killing it skating back to his team.
Bode Merrill is looking fresh helping out his team!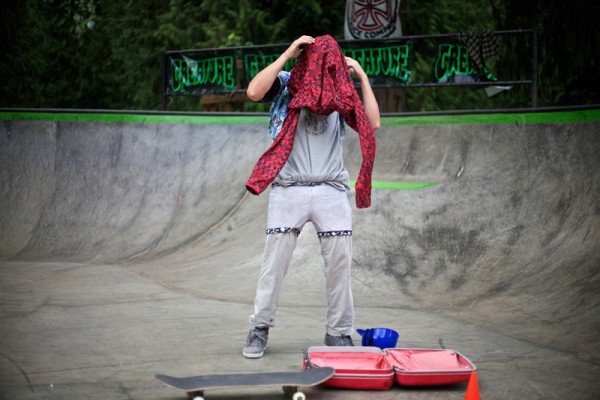 You have to be able to see before you can start skating… as you can see it can be harder than you think.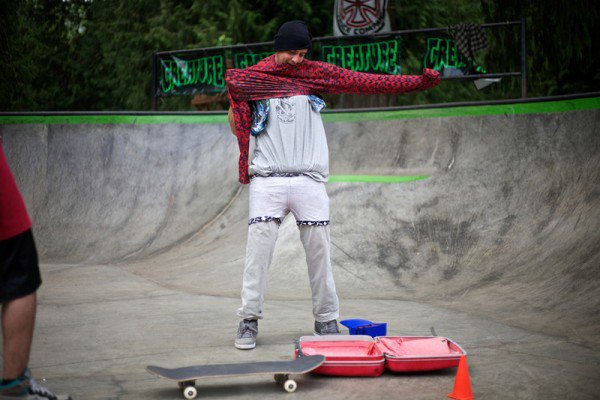 Scotty Arnold looks like the Tom Hanks in the movie "Big" right here.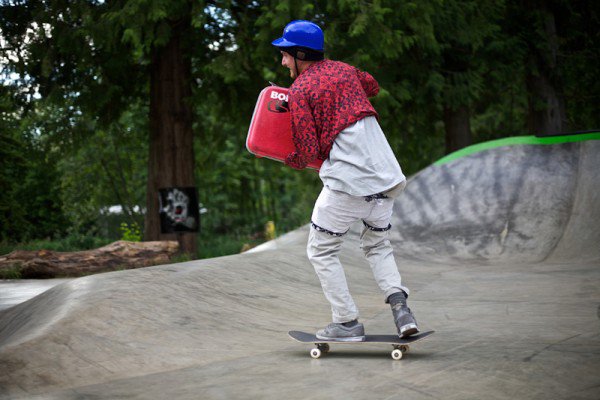 Scotty Arnold is in the middle of the relay race.
Windells - BMX. Skiing. Skateboarding. Snowboarding.