Words & photos by Mike Rogge
Video by Riley Snyder
Season three of the Salomon Jib Academy kicked off last weekend with an epic season opener at Seven Springs, PA.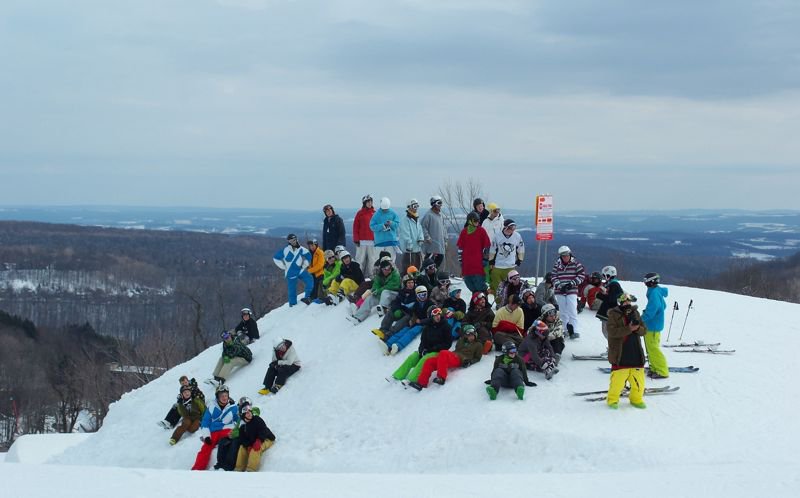 Seven Springs
Descending upon the Western Pennsylvania resort were Mike Clarke, John Symms, Nick Martini, and a host of other Salomonsters.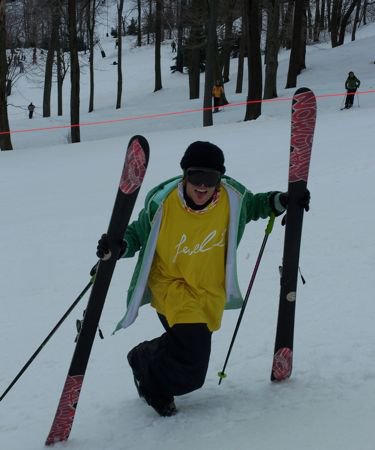 Mike Clarke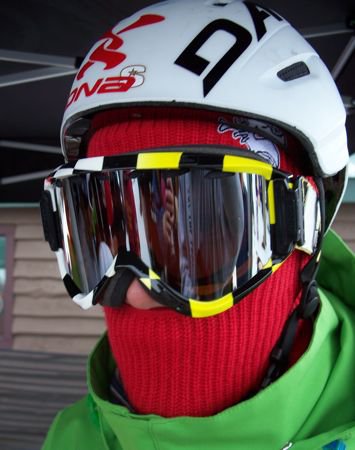 John Symms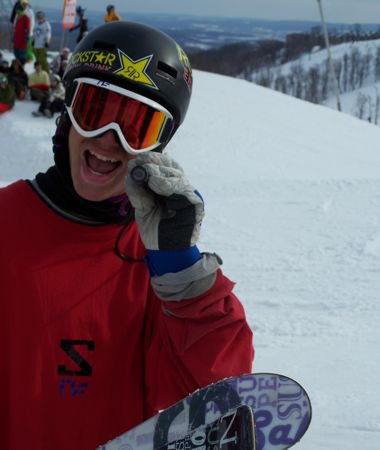 Nick Martini
For those that choose to dwell in stalactite filled caves, the Salomon Jib Academy is essentially a full day of nonstop fun. Salomon brings the camp experience to YOU with a half day of coaching and sessioning, free lunch, and to top it all off, a loose format competition with the winner being gifted the ultimate in prizing; free skis AND a trip to the Salomon Jib Academy final in sunny Mammoth, CA. Hot damn Salomon!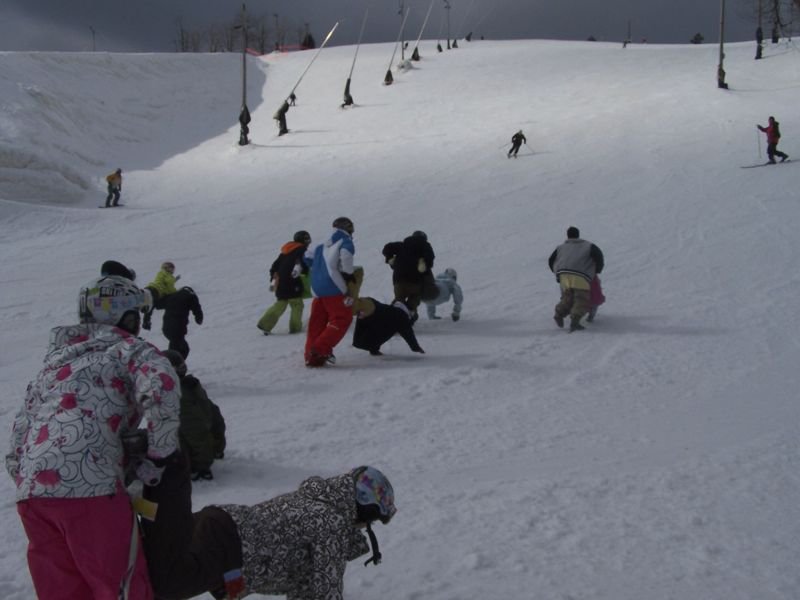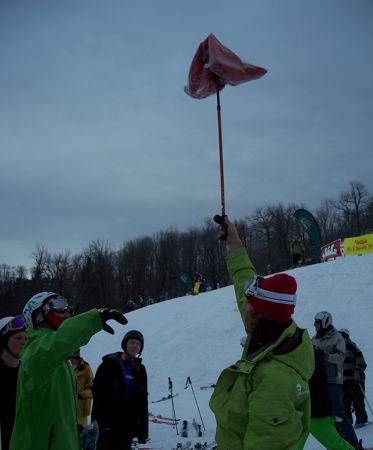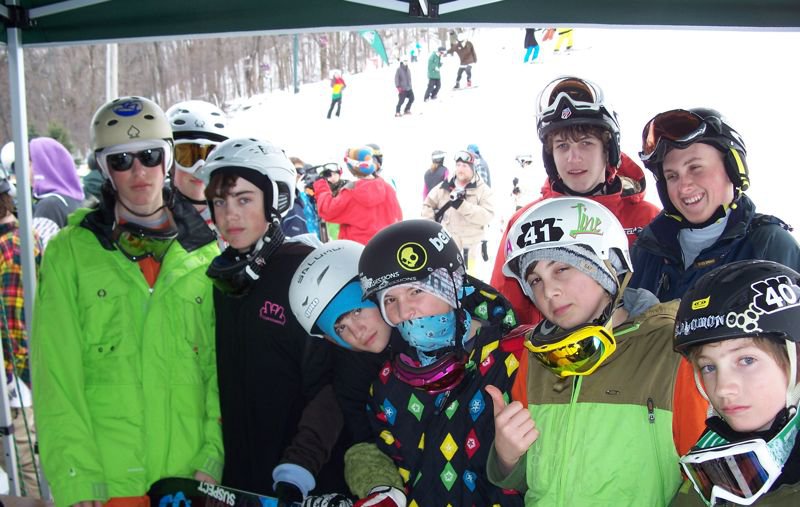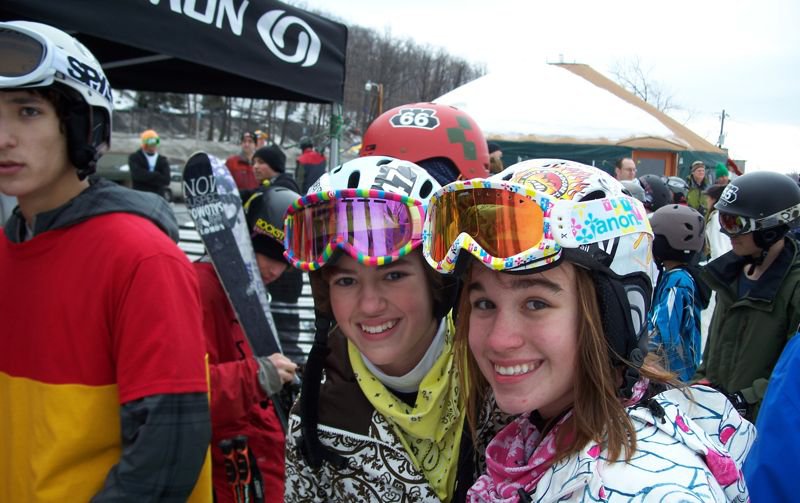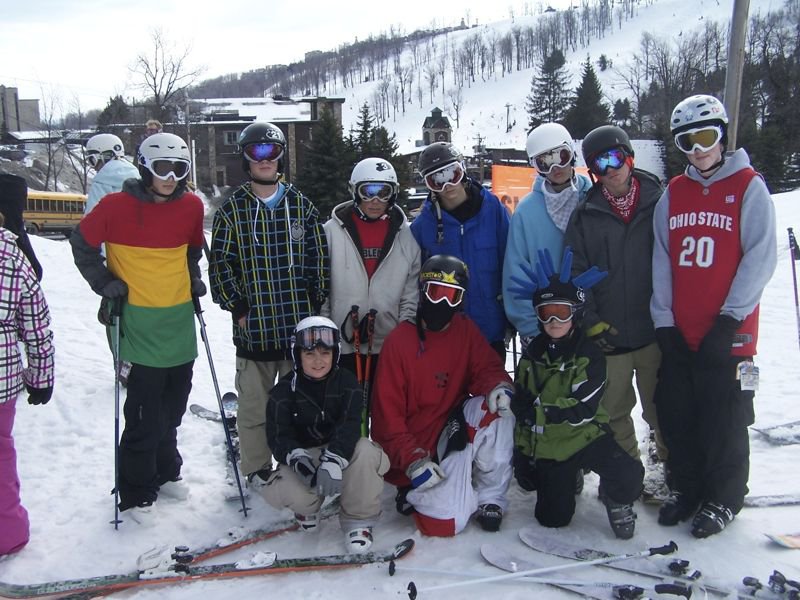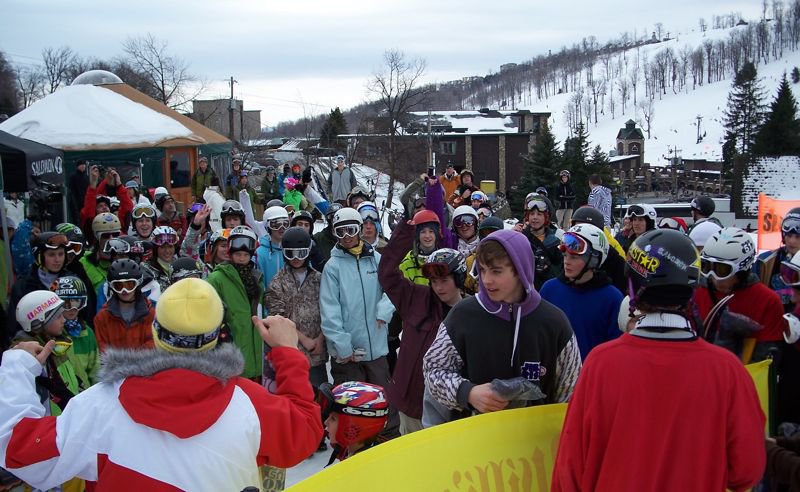 The morning kicked off with East Coast native and Salomon team rider Nick Martini leading a stretching session with the kids.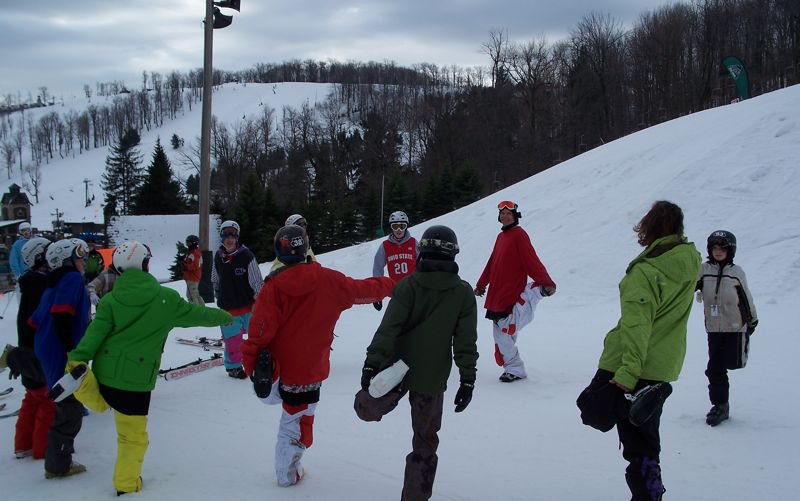 Nick showed the kids how to get "spicy" and "ignant" with helpful stretching techniques that are helpful in preventing on-hill injuries. Martini proved once again, you can be both a G and help the kids. After the lovely Jenny Nauftlin sorted the kids into groups, it was time to ski!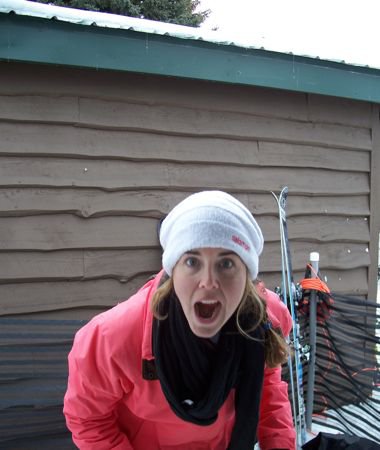 Jenny!
I spent the first half of the morning with John Symms and his group of rippers. The group varied in experience ranging from backflipping and pretzeling up and coming ams to beginners simply learning their first iron cross. Despite talent level or experience, everyone lapped through the Alley terrain park, having fun and encouraging one another. Symms, a man that possesses a sizeable and expansive vocabulary (see what I did there), coached his kids in all aspects of being pro such as; proper "popping" technique, spinning, sliding rails, and having a pocket-sized dictionary and thesaurus on the inside of your parka (just kidding).
Riding the lift was equally fun. It provided both Symms and I to hear the groups stories of growing up in places like Washington D.C., Ohio, and of course PA, and what it's like to ski in the area. Boy, are those kids dedicated to skiing. Keep shreddin' guys! After an hour or two with Symms, I headed over to Martini's group.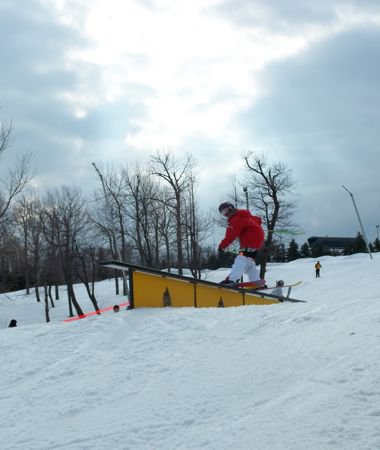 Martini's group was focusing on switch ups and jumps. We skied for about two hours and HOT Damn!, those kids were good and super fun to ski with. After getting a little more "spicy" and "cheesy" with Martini's group, we headed down for voting and lunch.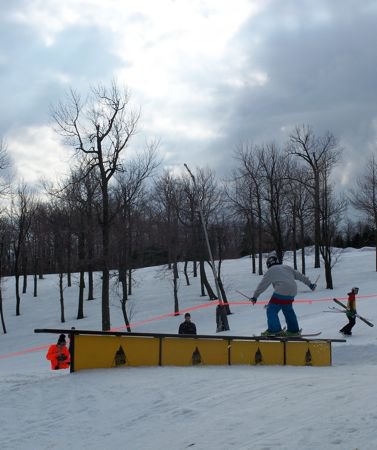 Voting at the JA's are pretty simple: vote for the person in your group that you felt skied the best that morning or is most deserving to go to the finals. After dropping in your ballot, it's off to lunch. There's a saying, "There's no such thing as a free lunch." Whoever said that clearly never skied as free lunches are becoming an industry standard at most events. The Jib Academy is no exception as the massive group chowed down on pizza in a private room. During lunch, our very own papasteeze graciously passed out NS stickers to anyone in the need for some NS magic on their gear. Martini, one of NS's favorite sons, even tossed some love on his goggles. Thanks dude!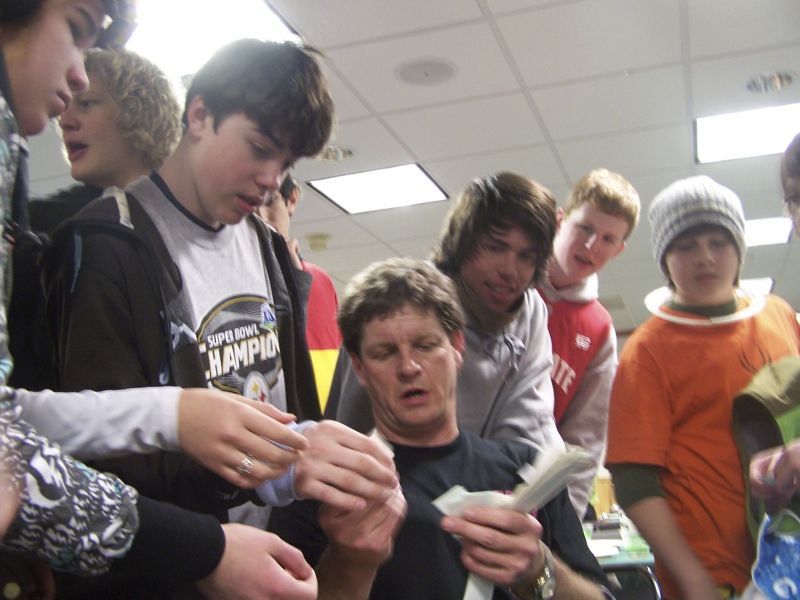 papasteeze stokes out the kids at lunch...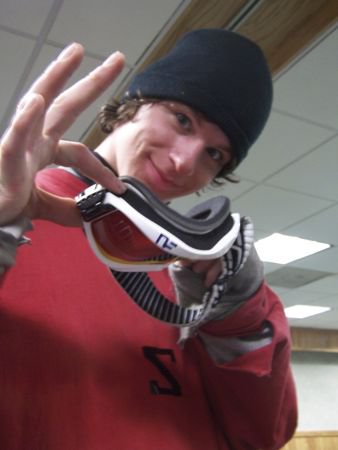 while Nick Martini shows NS some love...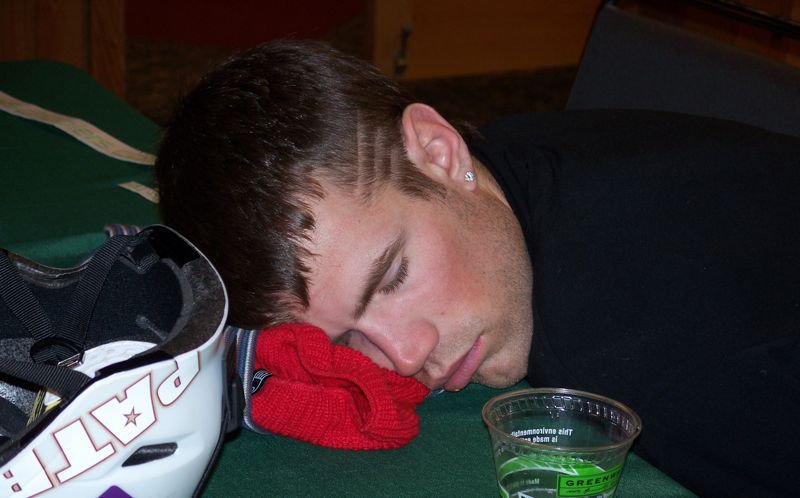 as John Symms gets tuckered out from all the action and takes a nap (check out those speed lines!)
After lunch, the voting was tallied and it was onto the finals...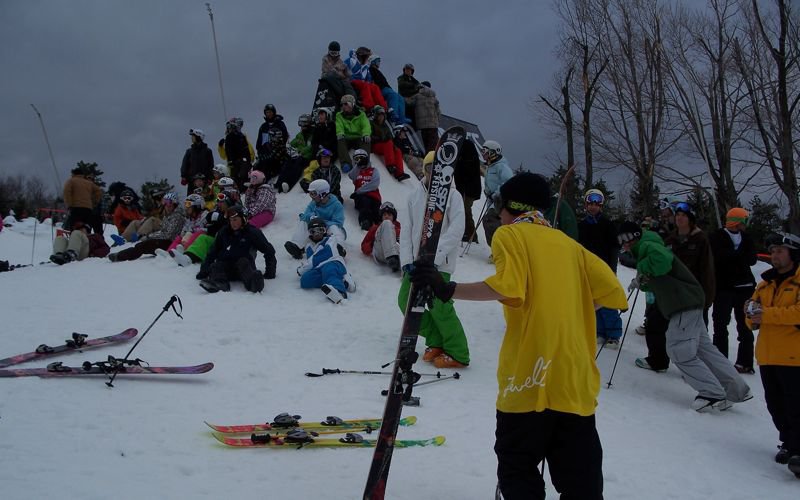 judging finals
The judges for the finals, as is the case with every JA stop, are the collective group not participating in finals.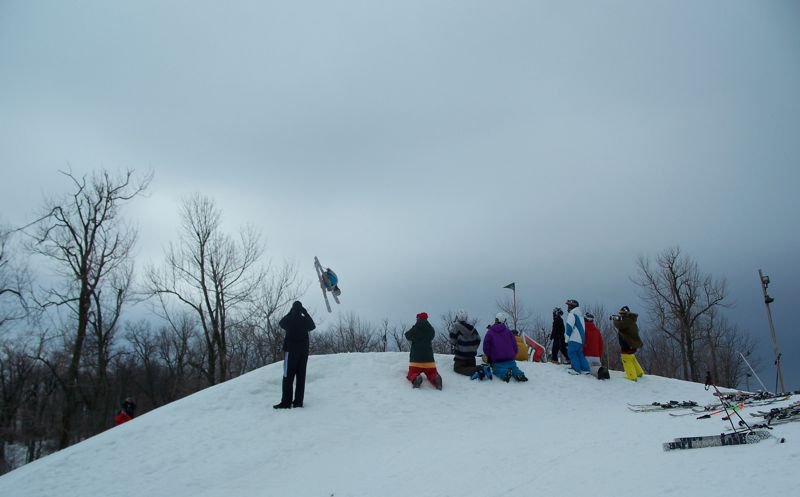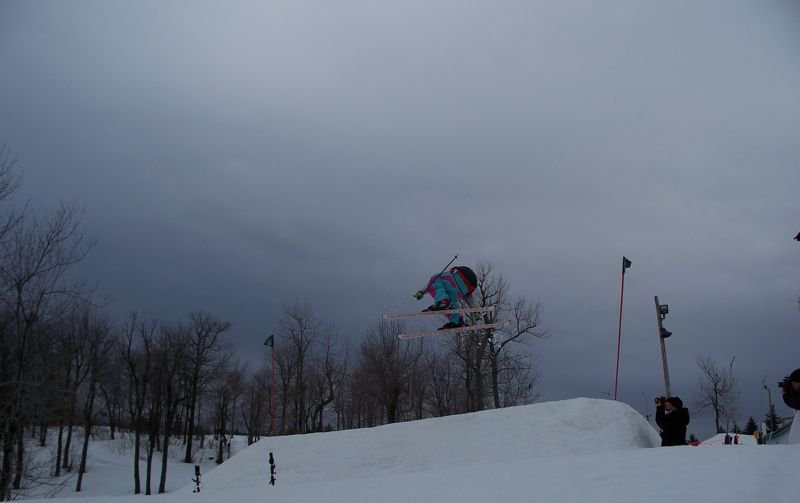 During finals, the group moved from feature to feature, greasing rails like an auto mechanic and slaying jumps like a 17th century medieval knight would slay a dragon (those are great analogies, right?).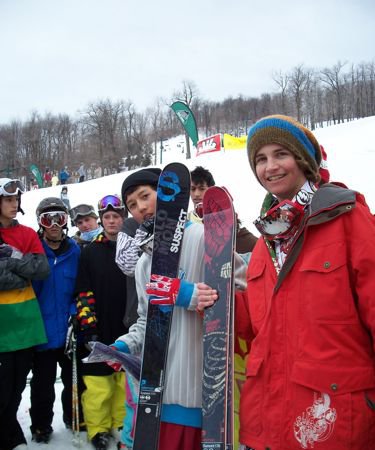 the infamous Nipples comes in third place while Spencer Milbrocker scores second...
Coming in third place was the fruit of our own papasteeze's loins, Steven "Nipples" Larick. Second was Spencer Milbrocker and ultimately the crown would be placed on the head of local hero Noah "Killin' it" Killen, hailing from the appropriately named town of Champion, PA. Congrats Noah!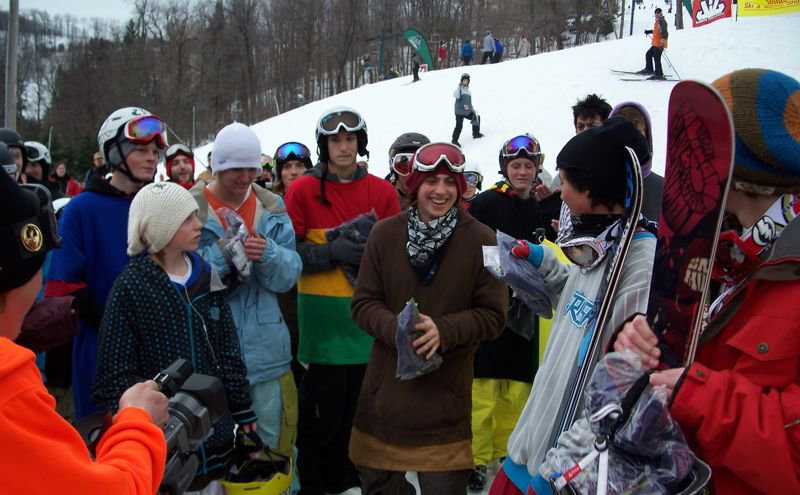 while local shredder Noah Killen from Champion, PA becomes the first Jib Academy Champion of the year.
That's all from Seven Springs, PA but certainly not the last you'll hear of the Salomon Jib Academy. Stop number 2 takes place THIS WEEKEND at Loon Mountain in New Hampshire and the field of coaches is stacked! Matt Walker, John Symms, Bobby Brown, Mike Clarke, Nick Martini, and more could be skiing with you this weekend. Why wouldn't you head over to Loon this Saturday? That's right. You have no reason not to. See you there!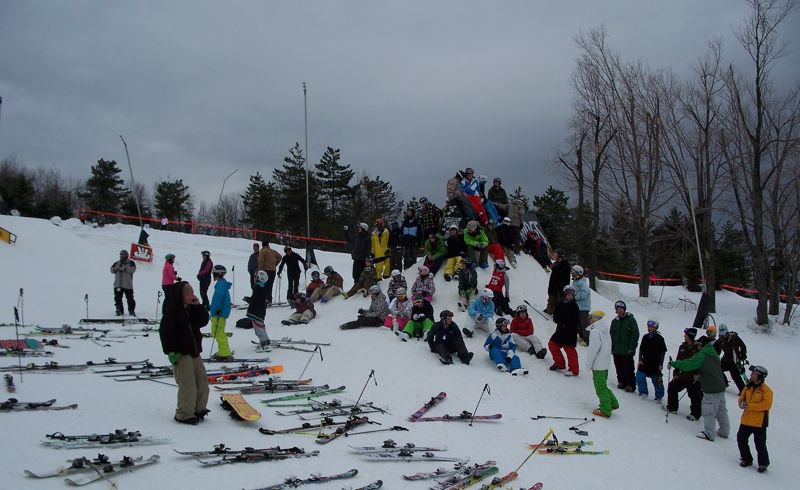 Courtesy of Newschoolers.com