Words & photos: cko
Day one of the Jib Academy Season 2 Finale at Mammoth, CA is now in the books. The gathering brings together winners from regional Jib Academy contests from around the globe, the Salomon pro and am teams, and a slew of international staff on hand to witness likely the most jib-centric event the company puts on all year.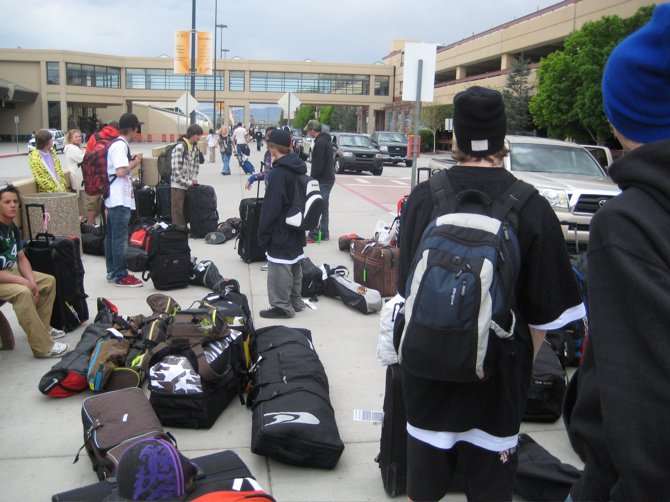 The crew arrives in Reno for the three-hour drive to Mammoth Lakes, CA
When you have a crew of 48, the luggage gets it's own truck.
Though the schedule for the event is simple and relaxed (ski all day, have dinner and activities with the crew in the evening, repeat x 4), there's no shortage of goings-on as this is one of the only times of the year that the vast majority of the team is in one place at the same time. Mike Douglas for instance is working on next year's FreeskiTV which will step up the episode count for next year, and almost everyone else is busy gathering content to wrap up the season.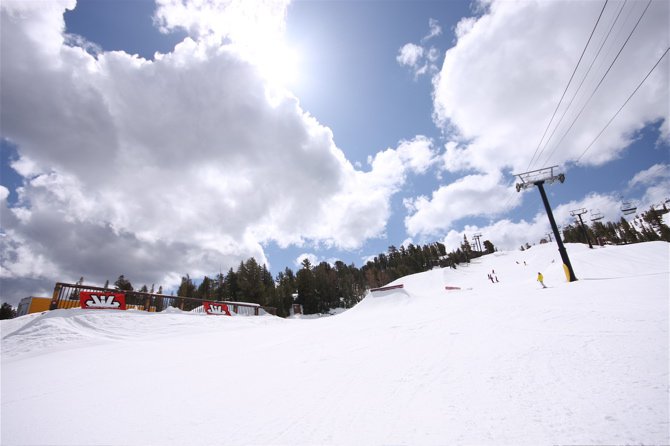 Unbound Terrain Park, our home for the week.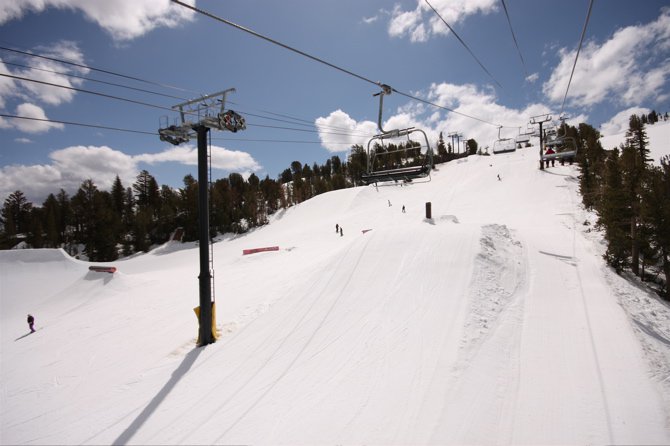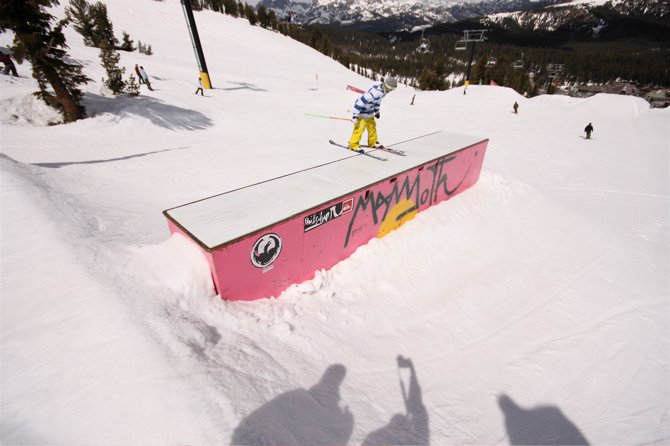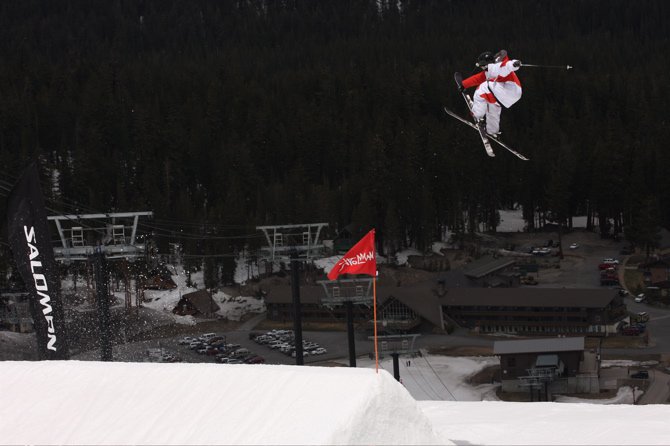 Now in it's second year, the Jib Academy tour grew internationally this year and there are a handful more groms in attendance from all over the world in addition to the North American winners. Almost as entertaining as watching these kids' skills is checking out the first-timers' reactions to the pristine Unbound terrain park. Given Mammoth's consitency in the weather and park departments, there's likely no better place to ski park for four days at this time of year.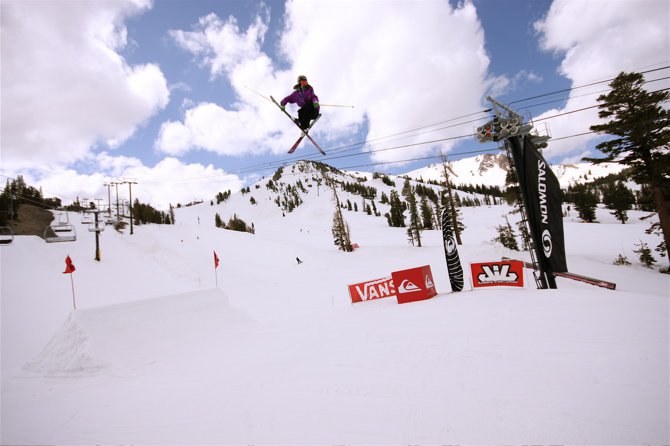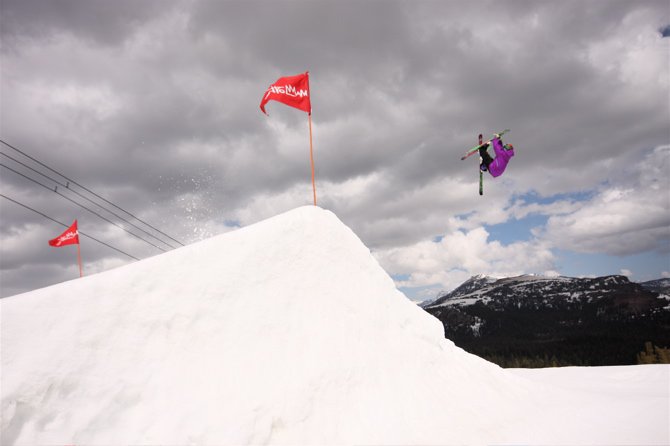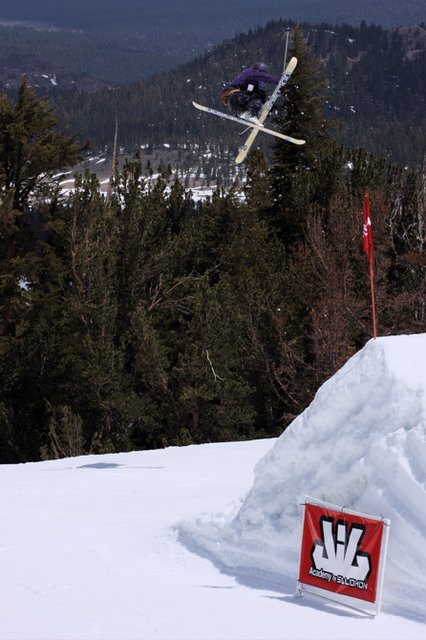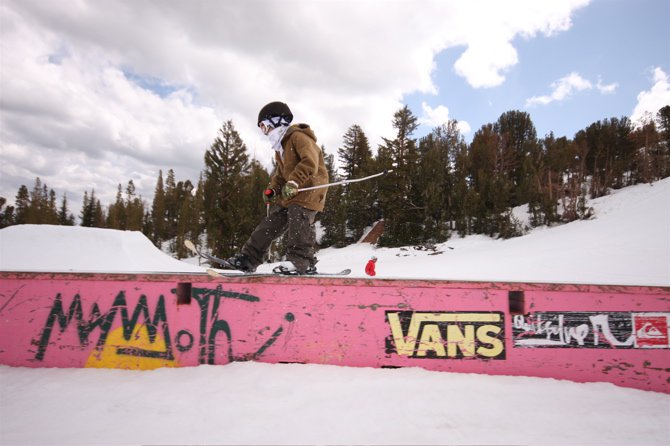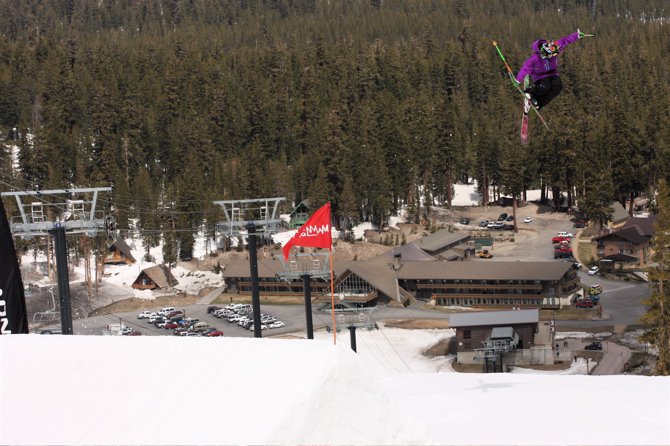 After Sunday's arrival and welcome dinner, Monday was day one on snow with a full day in the park and a trip down to Bishop for some bowlin' and taco-eating. And now that everyone has had a day to get their ski legs, the crew will be heading out for a private session on the mountain tomorrow.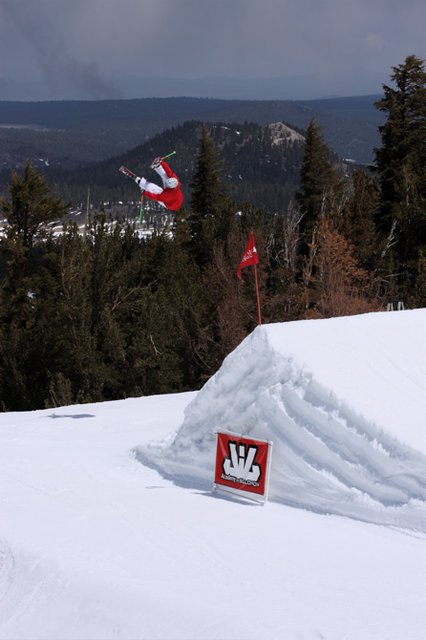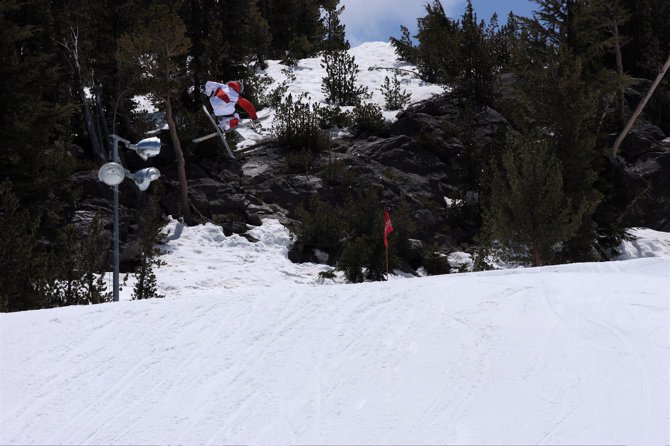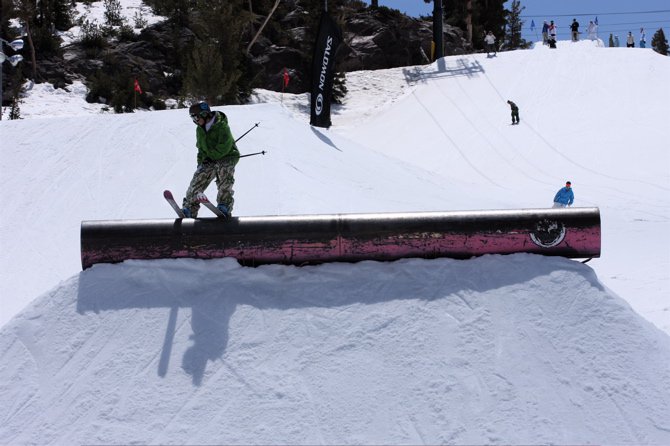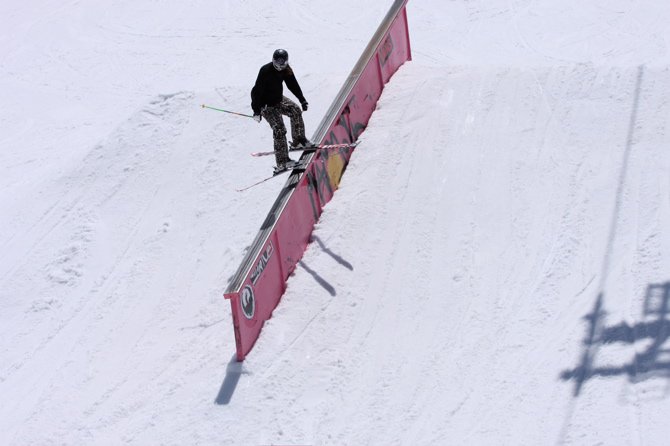 Then at 4pm PST we'll be in the lodge with Sammy Carlson and other Salomon team members for a live chat in the Ski Gabber forum! Sammy will be online to chat, answer your questions, and hopefully comment on the epic shots we'll have collected earlier in the day. The chat will go live at 4pm, so check Ski Gabber for the sticky thread, and stay tuned all week for more from Mammoth.