Words & photos: Jeff Schmuck
The fourth season of Salomon Jib Academy officially came to an end today at Mammoth Mountain, California on the final day of Jib Academy Finals.
After high winds and grey skies postponed yesterday's originally planned private shoot on a series of custom built jumps, the weather couldn't have been better this morning with little to no wind, not a cloud to be seen and the sun shining bright.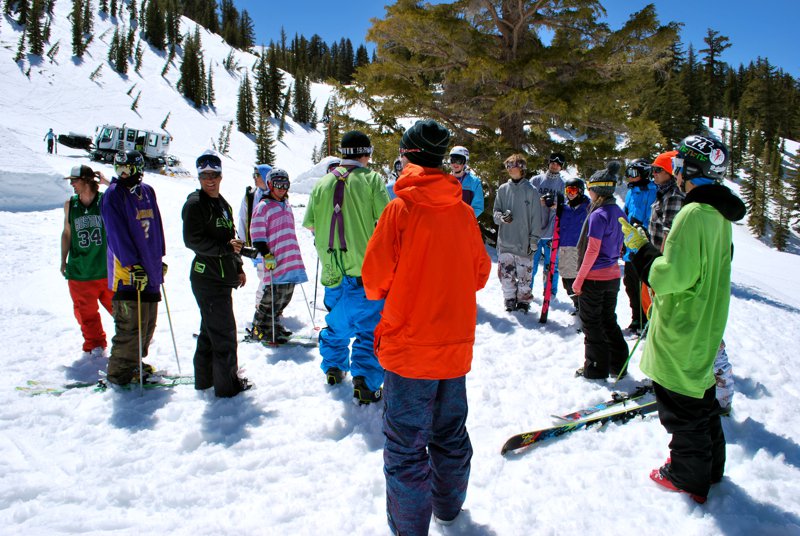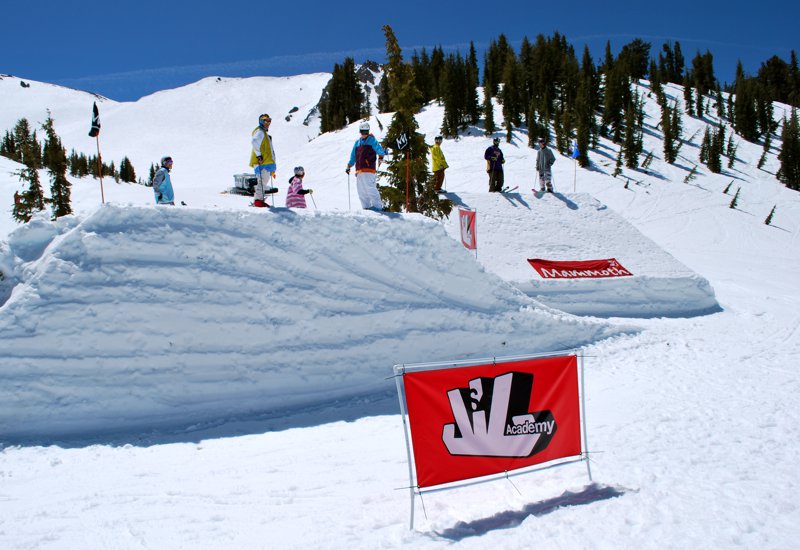 With the Salomon team leading the way, the 11 Jib Academy Finalists eagerly made their way towards the three-option jump where the session got underway so fast the photographers and filmers barely had time to get their cameras out.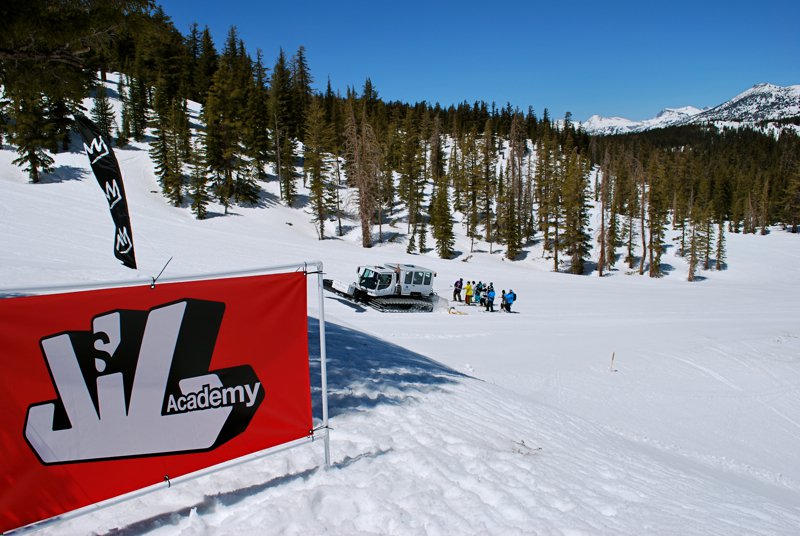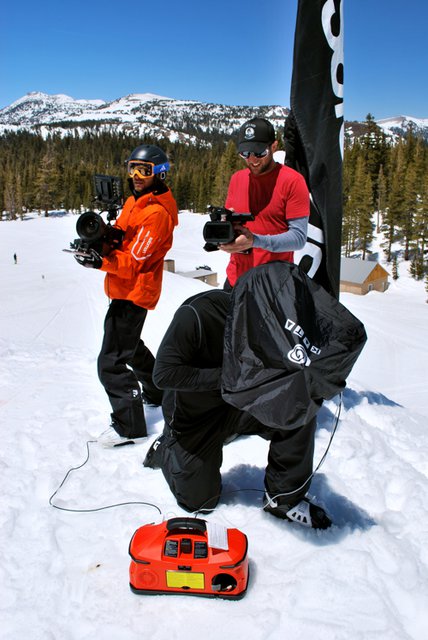 Mike Douglas and the Ski Channel crew.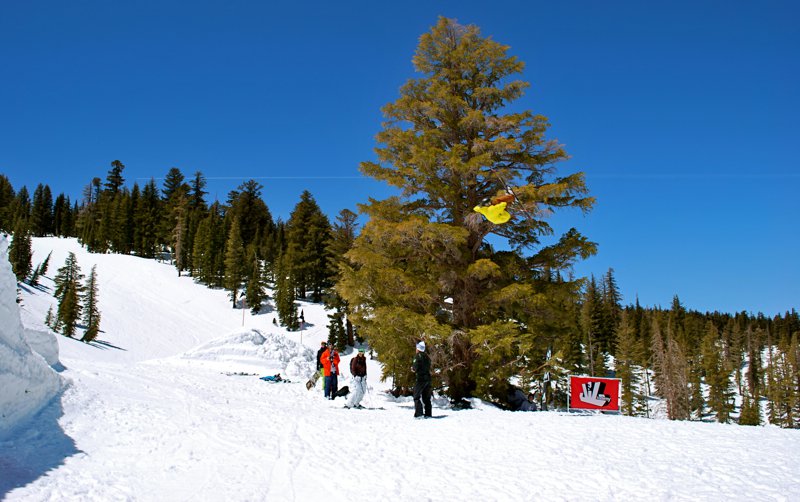 Tommy Ellingson's cousin Lars steps up and throws down the first trick of the day.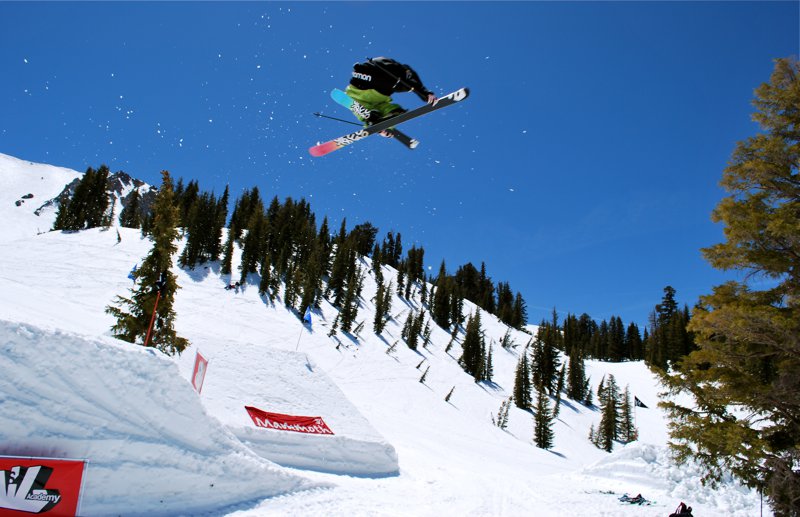 Vincent Gagnier was killing it all day, and all week...doing the Gagnier name proud.
With the exception of Cesar Fabre, Alessandro Jossen and Oscar Wester, who are all nursing minor injuries (get well soon boys!), the finalists took full advantage of the feature and made the most of their last day here in Mammoth by happily throwing down harder than ever before as the Salomon team and staff looked on in approval.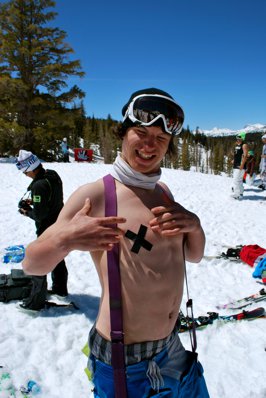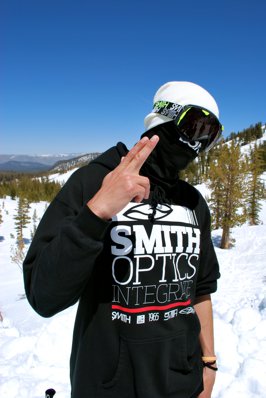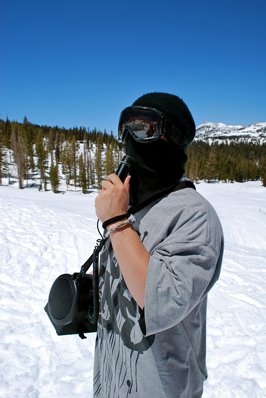 Nick Martini, Bobby Brown, and emcee for the day, Alexis Godbout.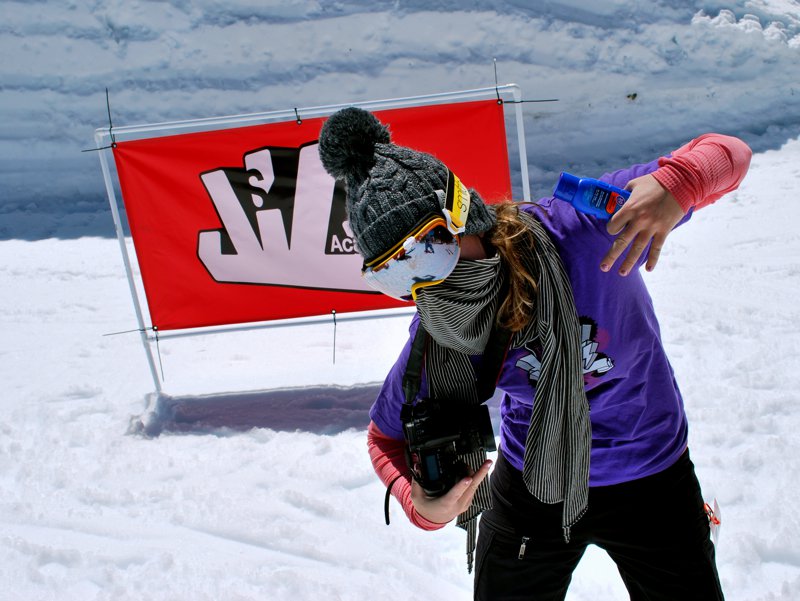 The Salomon getting her thug on...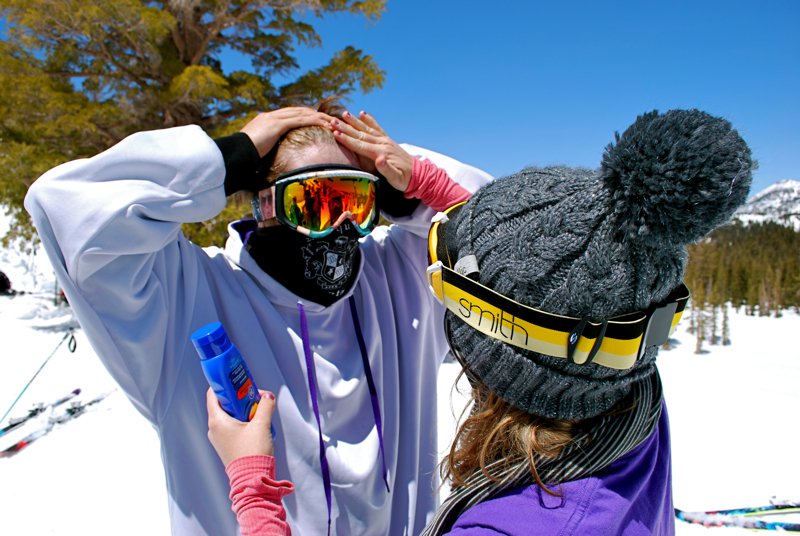 ...and making sure Cody Ling doesn't get sunburnt.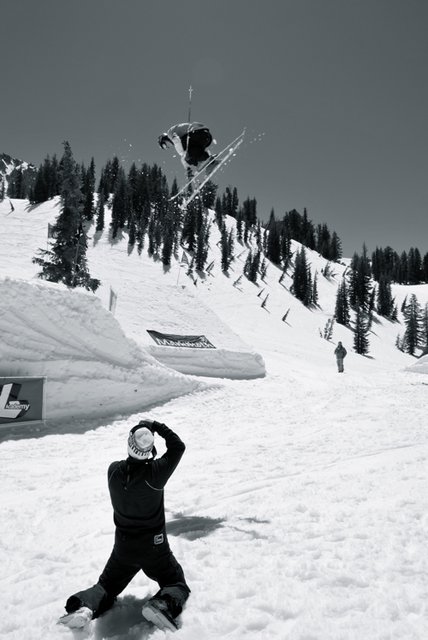 Trey Fornelius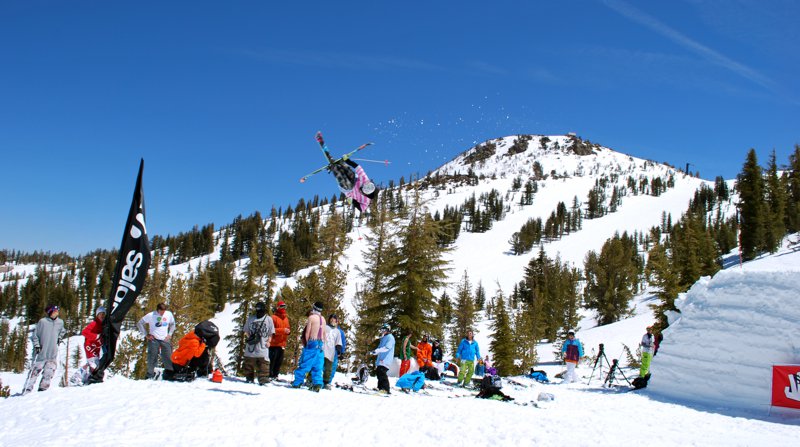 Ian Punnett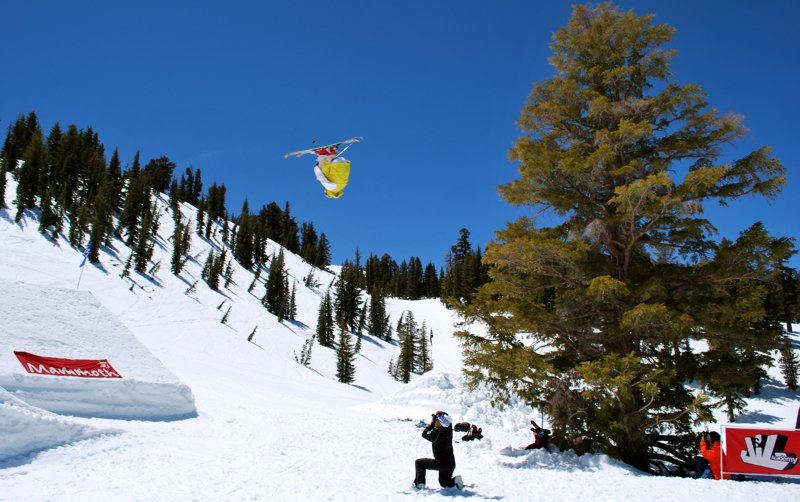 KC Brousseau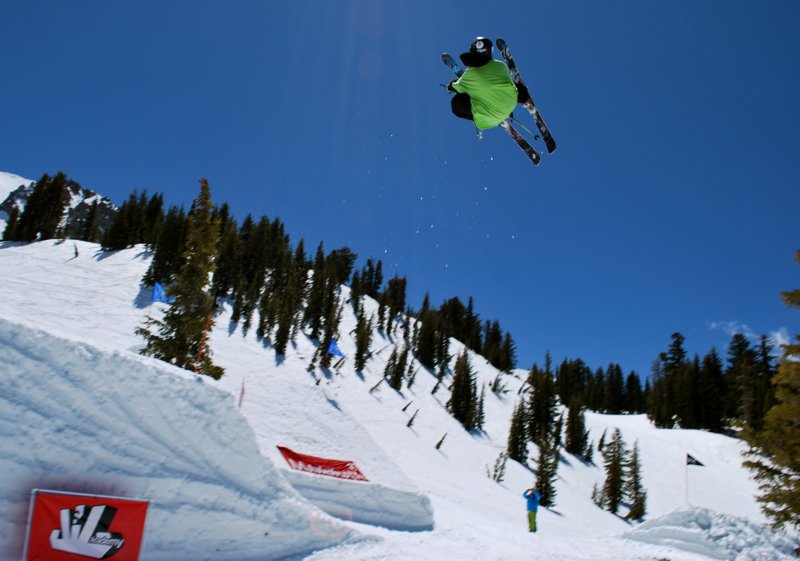 Alex Beaulieu-Marchand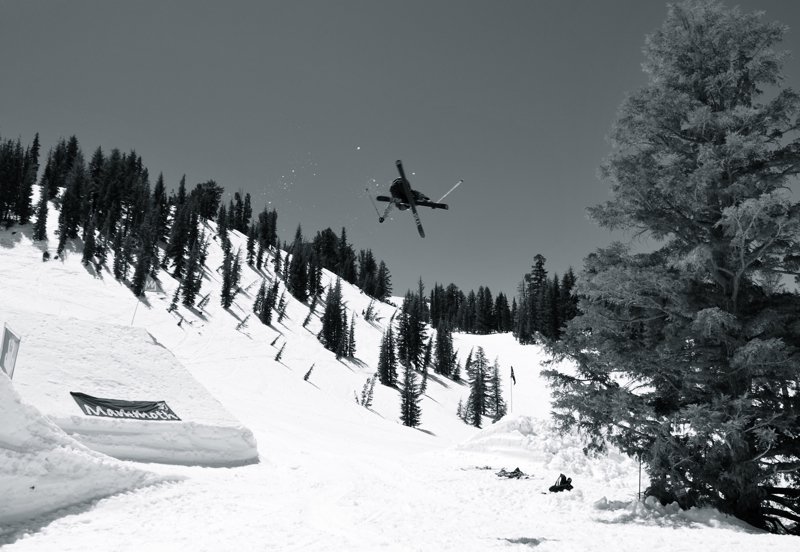 Oystein Braten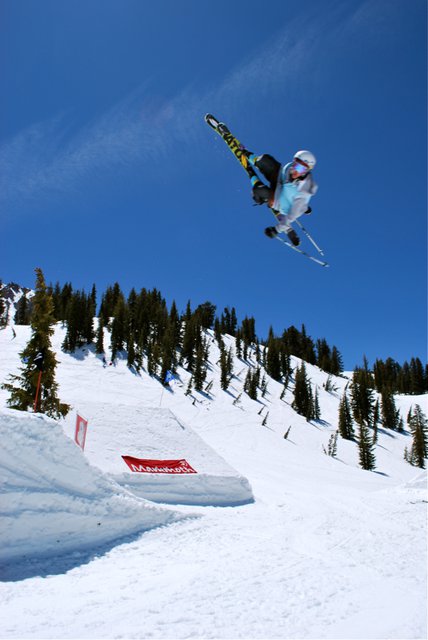 Matt Wilcox
Axel Ostlund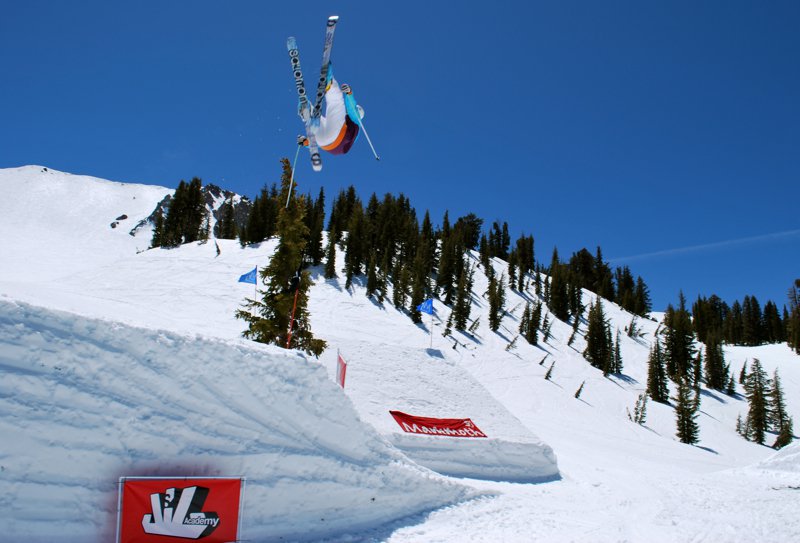 Garett Northey
Following the session, everyone made their way to Hyde Lounge for dinner and the awards ceremony, where the evening began with a photo slideshow and video on the week, along with a very special treat from Tyler Hamlet from Poor Boyz Productions...15 minutes of never before seen (and extremely intense) footage from their upcoming film, Revolver.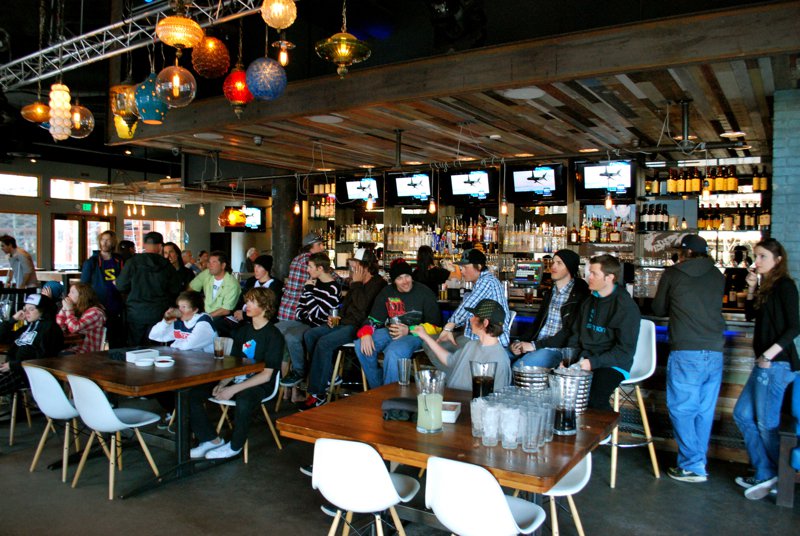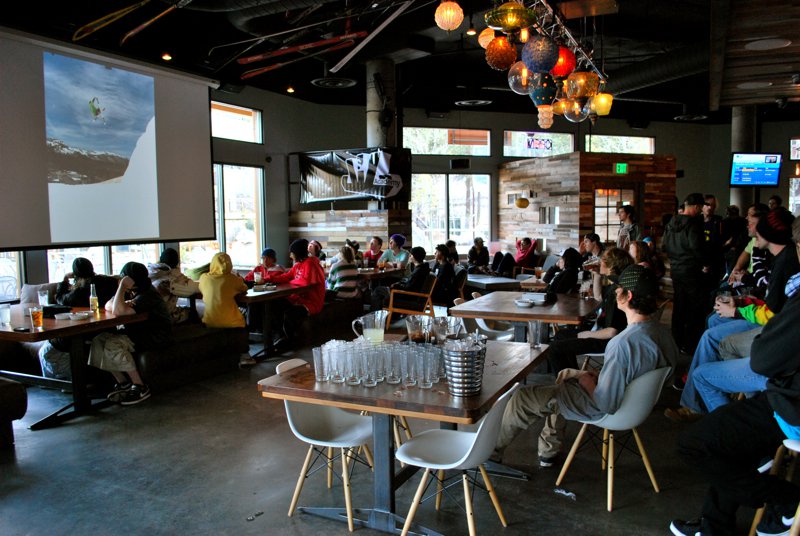 Following the screening, everyone picked their jaws up off the floor and gave their attention to Jenny Naftulin, Mike Douglas and Tyler Gigg for the awards ceremony.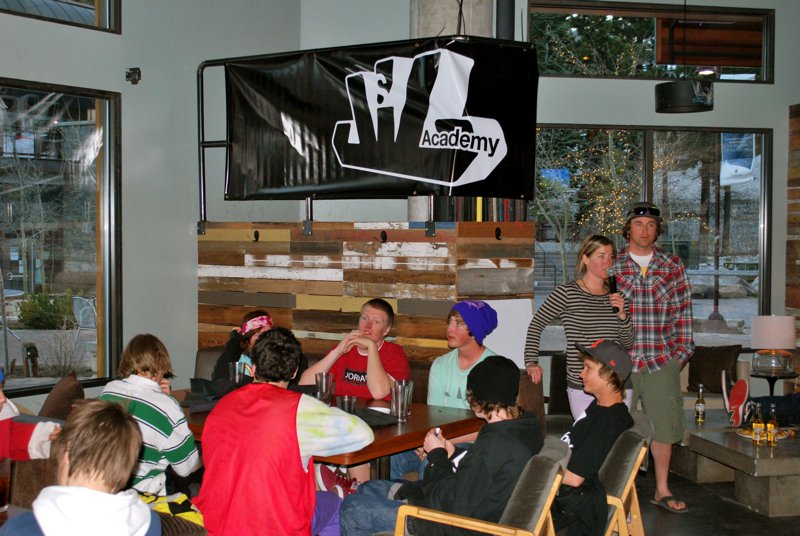 Jenny explained that although they don't like to think of Jib Academy as a competition, there were some amazing prizes for the three skiers the Salomon team felt skied the best over the course of the last four days. In third place, taking home $500 of ski travel money, was Oystein Braten, who's stellar attitude and skiing more than earned him the cash. Just in front of him in second was Online Jib Academy winner Alex Beaulieu-Marchand, who won an all expense paid trip to Windells for a week this summer. And in first place, very deservingly taking home the title of 2010 Salomon Jib Academy Champion and a trip to next winter's Salomon team camp in Breckenridge during the first Dew Tour stop, was Axel Ostlund, who unquestionably shredded harder than anyone all week.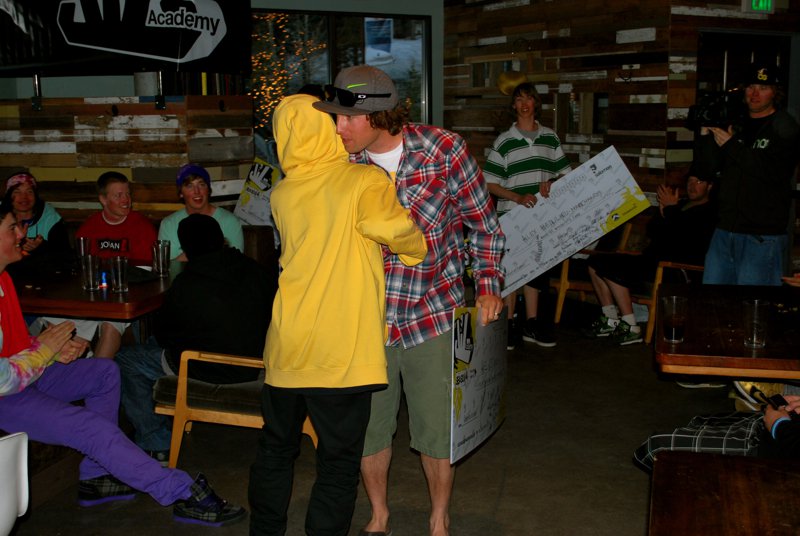 Salomon International Team Manager Tyler Gigg congratulates 2010 Jib Academy Champion Axel Ostlund.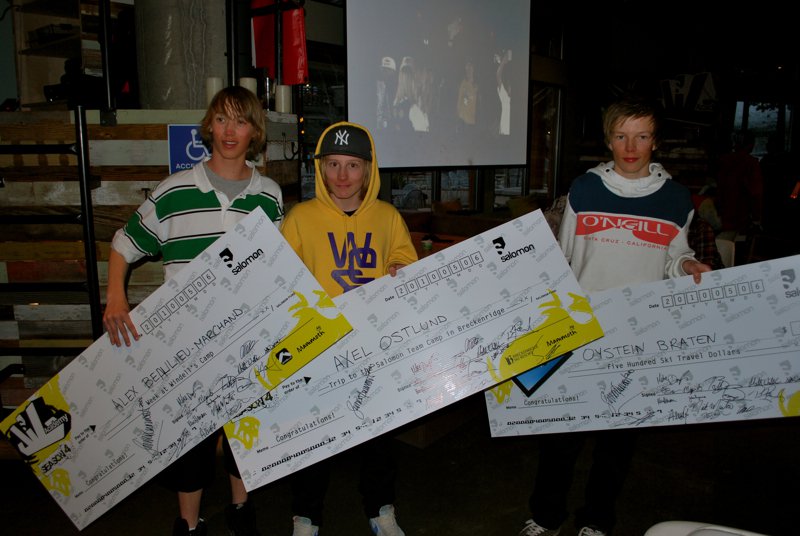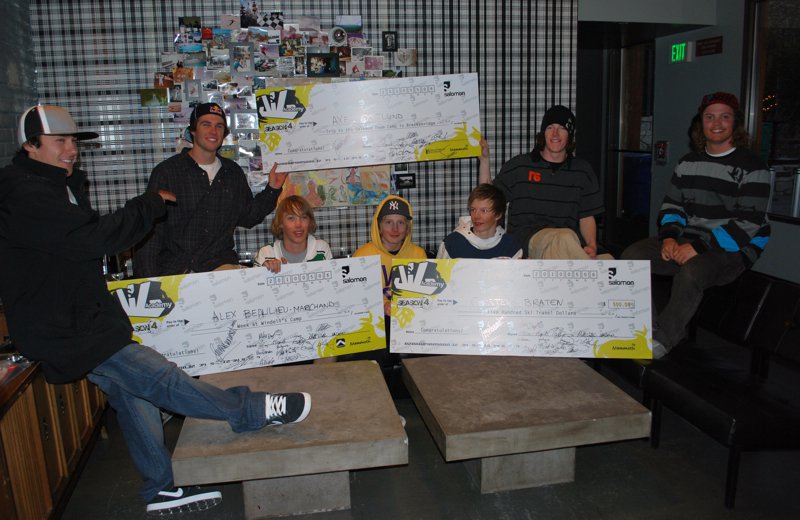 That's all from Salomon Jib Academy Finals in Mammoth, California, and what a fantastic way it was to end the season for many in attendance. And in case you're wondering, the fifth season of Jib Academy will be going down next winter, so stay tuned to find out if the Salomon crew is coming to a hill near you.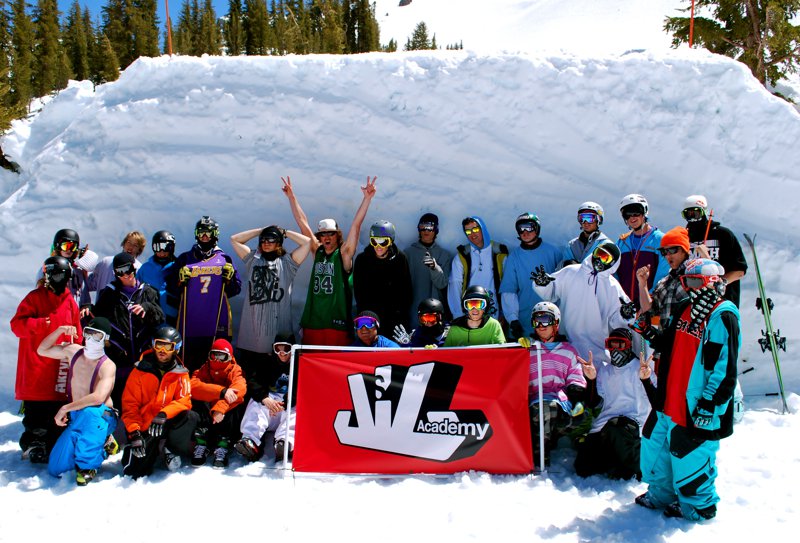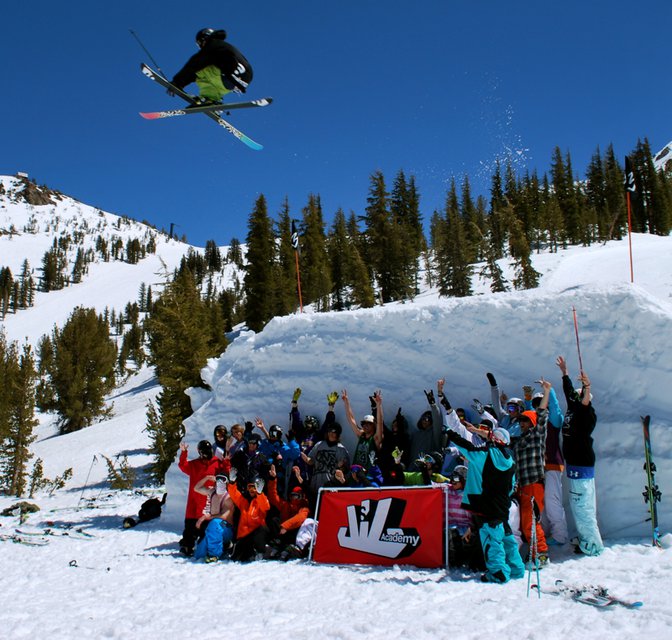 See you next year!