Words by Mike Rogge
Photos by Matt Stauble
There's something to be said about 19 kids being flown in from around the world to Mammoth Mountain to ski with the Salomon team in one of the Earth's best terrain parks. That something said is, "OMG", WTF!?", and Cody Townsend's raspy voice full of disbelief exclaiming, "That girl just did a superman front flip!" But let's not get ahead of ourselves. Before waxing on the beauty of ripping down the Unbound Terrain Park, let's start at the beginning…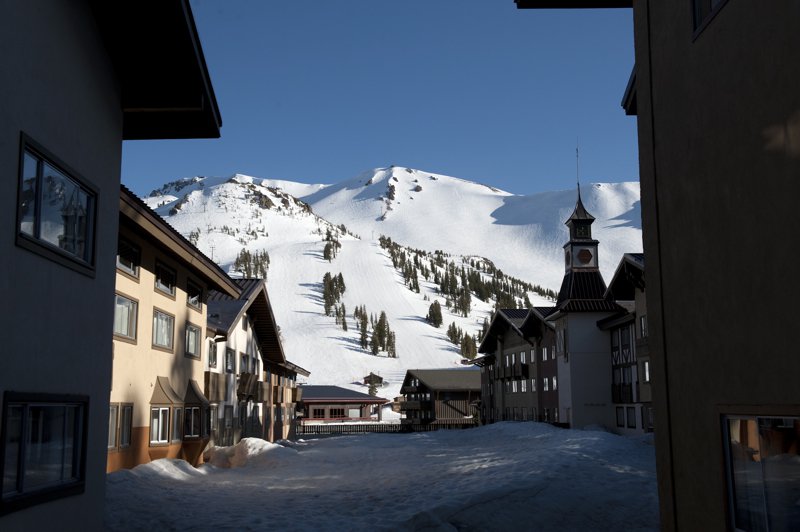 Mammoth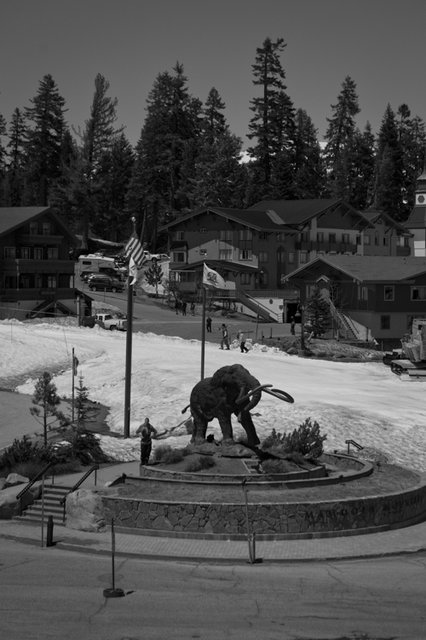 Kicking off the week at registration, the Jib Academy winners were greeted by Salomon's resident thug Nick Papailiou (for those wondering how to pronounce Nick's last name it's "John Stamos") and International Team Manager Tyler Gigg, who was armed with loads of firecrackers (more on the firecrackers later) and a clipboard. There, the J.A. students received their school supplies for the week: a four-day pass to Mammoth, lunch tickets, and a black and green Jib Academy 2011 jersey. Once registration was complete and introductions were made, it was on to the mountain to tackle Mammoth's infamous Unbound Terrain Park.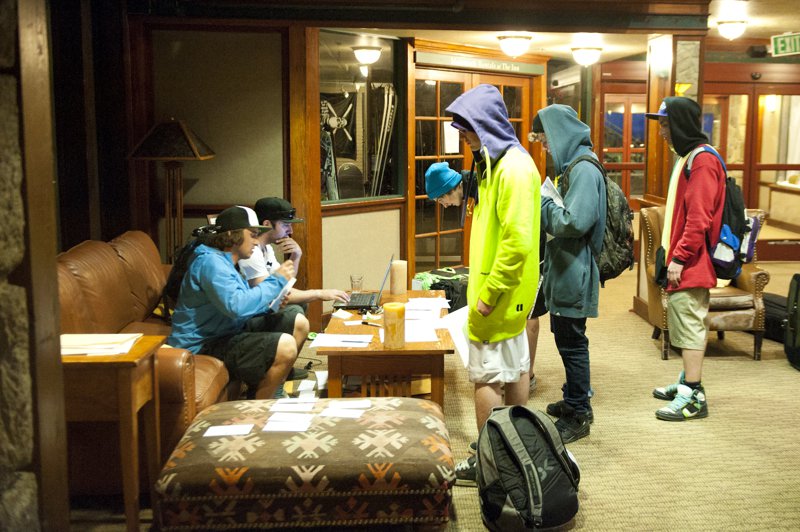 Welcome to Salomon Jib Academy Finals...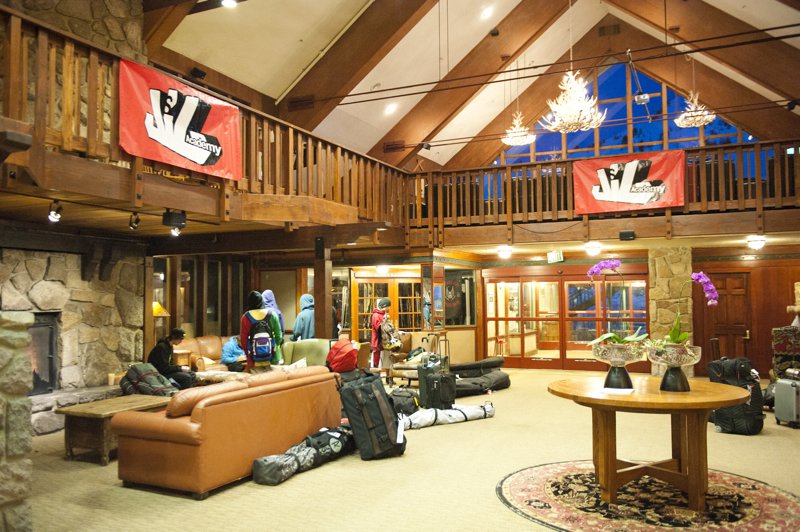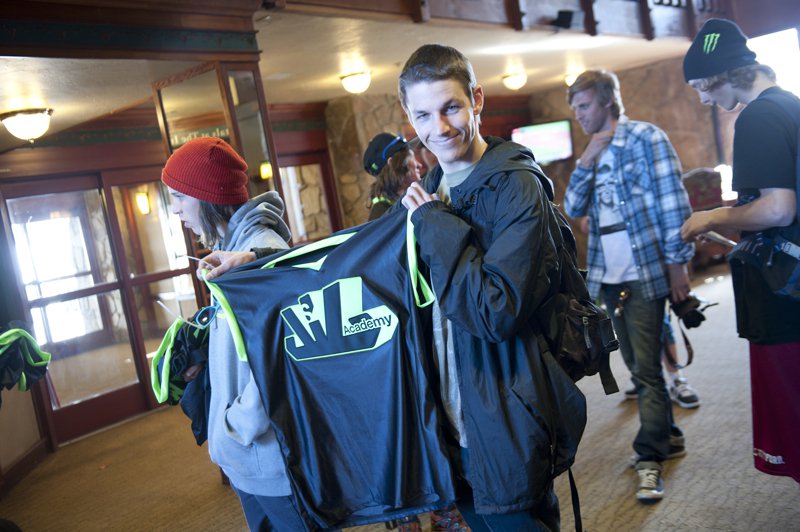 Nicolas Vuignier shows off the Salomon Jib Academy Finals jersey...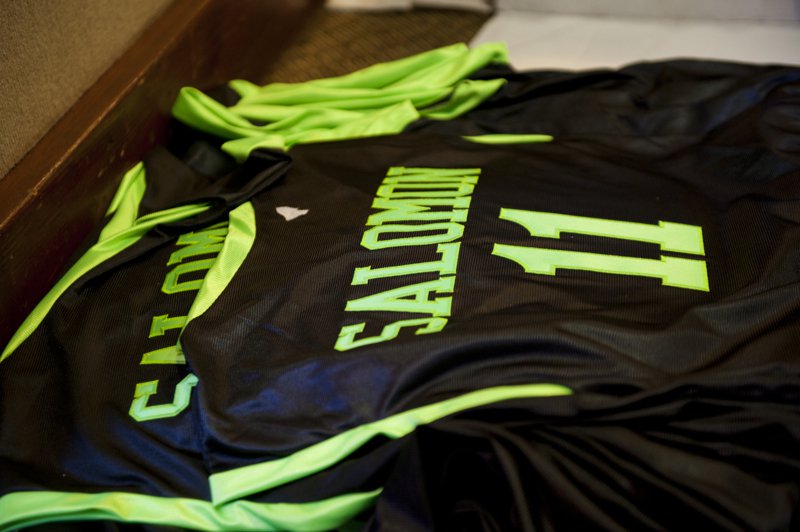 After a great snow year, the park staff at Mammoth had an unusually high amount of snow to work with and the features in the park were in tip-top shape. As Bobby Brown said, "This is the best I've ever seen it." Aside from a little wind, the weather couldn't have been nicer. Sunshine and slushy landings were the name of the game and on day one, the kids got right to it. In a world of "progression", style and fluidity was the common denominator on day one with the wind not interfering with the tossing of switch 3's, 5's, 7's and 9's. When you're used to tossing rodeo 5's in the rain, a little wind and slow snow is a welcomed "challenge." By lunch, the entire crew was warmed up with a few skipping their meal all together to continue the slaughter fest. The doubles stomped on day one were numerous, prompting Tommy Ellingson to make up R&B songs on the spot by elegantly singing, "That kid just stomped a duuuuuuuuub teeeeeeen!" or "Splaaaaaash! There goes another doooooooouuuuuuble!"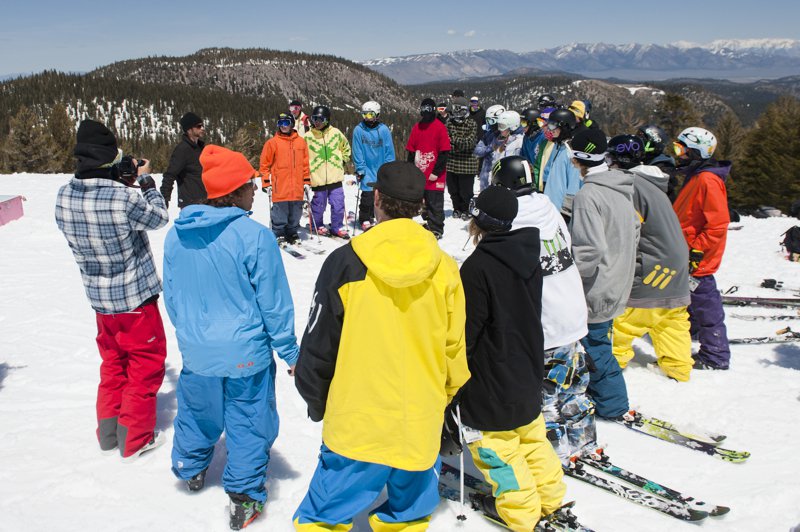 Mike Douglas tells the kids he invented the D-Spin. They look at him with confusion. Someone says, "It's kind of like a cork 7." Everyone nods in appreciation.
Seth Warner and Tommy Ellingson are good friends and good skiers. That's good, right?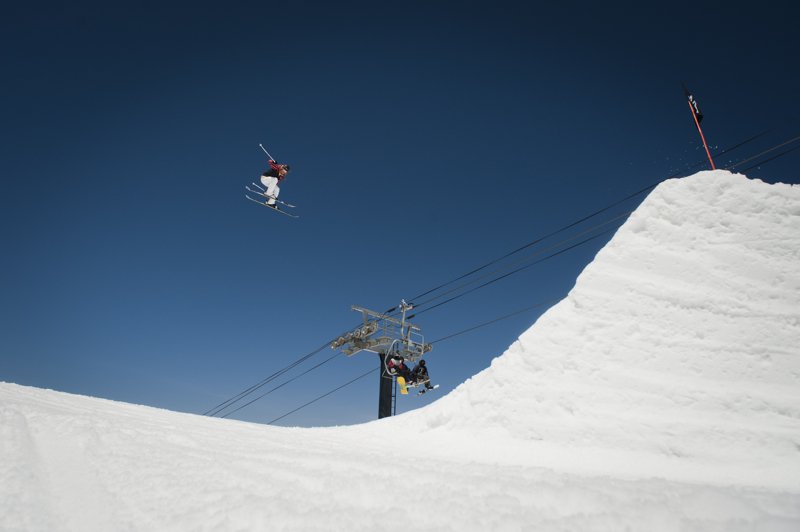 If you do a Japan grab in California it's still a Japan grab. If you do a Japan grab with a Lincoln loop in Japan, it's called a California roll.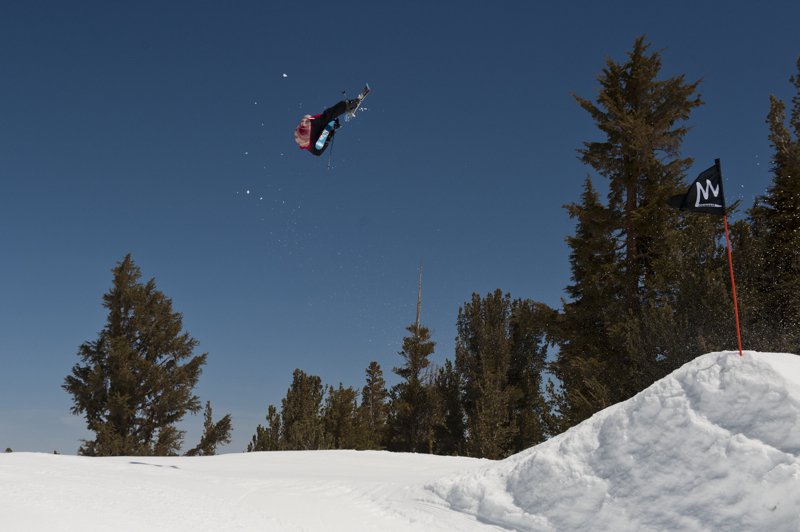 If Tyler Duncan was a Notorious B.I.G. song he'd be, "Going back to Cali, strictly for the weather."
Mammoth was also populated by some of today's best skiers. Before the droves of pros head to Whistler or Hood, they're in Mammoth enjoying spring park skiing or ripping up the corn in one the bowls. Joining the Jib Academy crew on snow was the Salomon team of Bobby Brown, James "Woodsy" Woods, Henrik Harlaut, Dane Tudor, Sammy Carlson, Tommy Ellingson, Willie Borm, Chris Rubens, Keri Herman, Kaya Turski, along with some other unexpected guests like Russ Henshaw, Phil Casabon, Kristi Leskinen and Devin Logan. The who's who of freeskiing lapped the parks, sessioning jumps, rails, barrel jibs, boxes, a 22-foot superpipe, all while filming for various projects.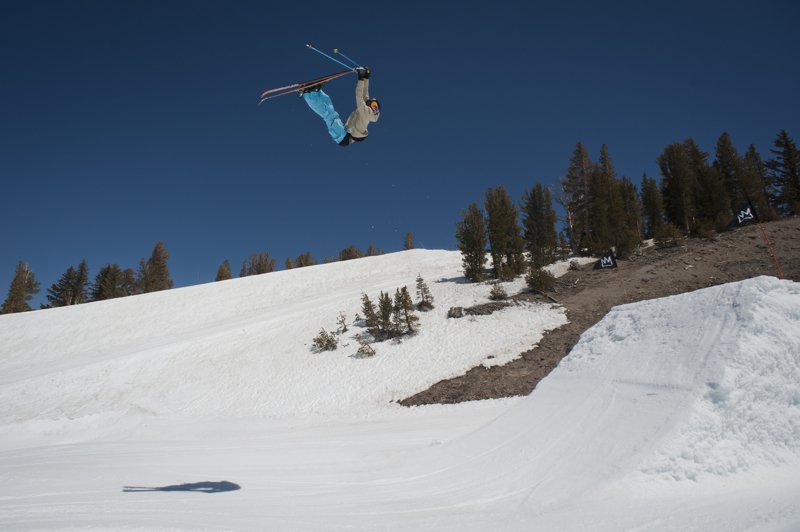 Back in the day this was called a double nose and it's almost a truck driver. I'd like to officially petition to call this grab, "The Jet Ski" as in "Bobby Brown tweaks a jet ski."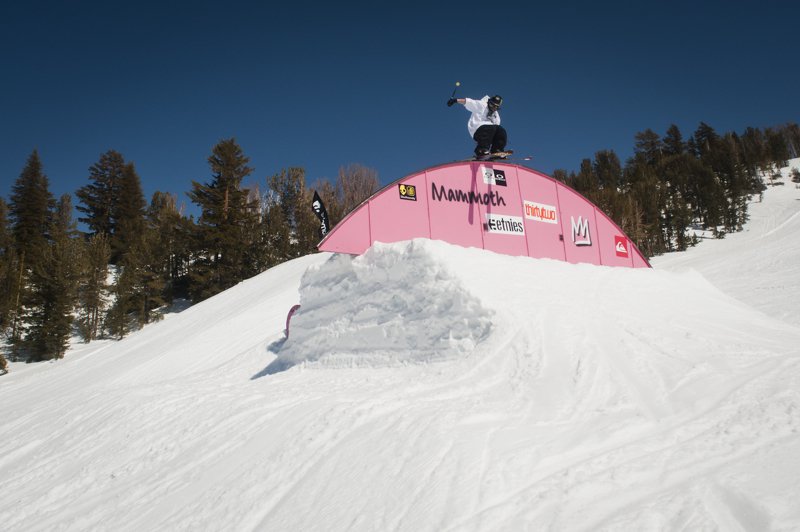 James "Woodsy" Woods didn't attend the Royal Wedding in London. Instead, he tail pressed this rainbow rail.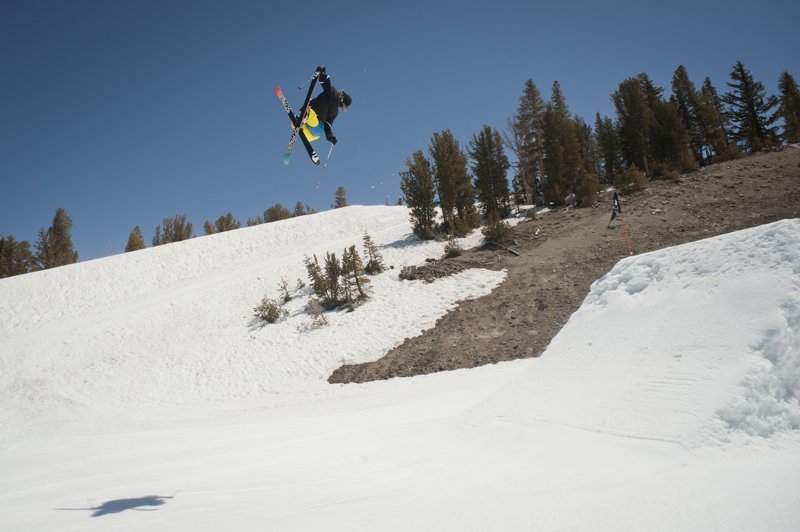 Dane Tudor can do it all. One day after this shot was taken, he was on NBC during their coverage of Red Bull Cold Rush. Right now he's at Snowboarder Magazine's Superpark at Bachelor. Nice job Dane.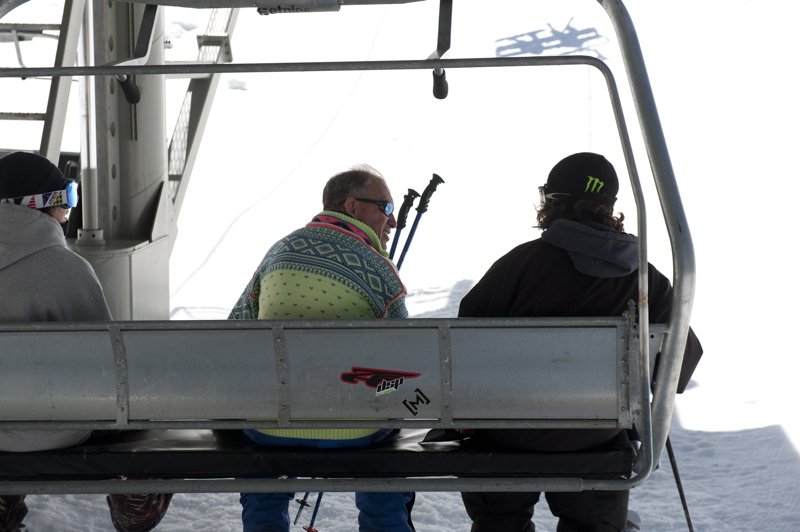 Henrik Harlaut and a Mammoth ski patron enjoy a nice chairlift conversation. Please guess what they said to each other in the comments.
Side note: Lots of awesome news came out of Jib Academy including: B&E will be premiering a film at IF3 this fall, Sammy Carlson has partnered with Eric Pollard and Nimbus to produce a Mt Hood film this summer, Osama Bin Laden was killed, the trailer for Tanner Hall's Retallack film drops this week and B&E are in it, and Alex Martini slid an urban rail this season for the new Stept flick!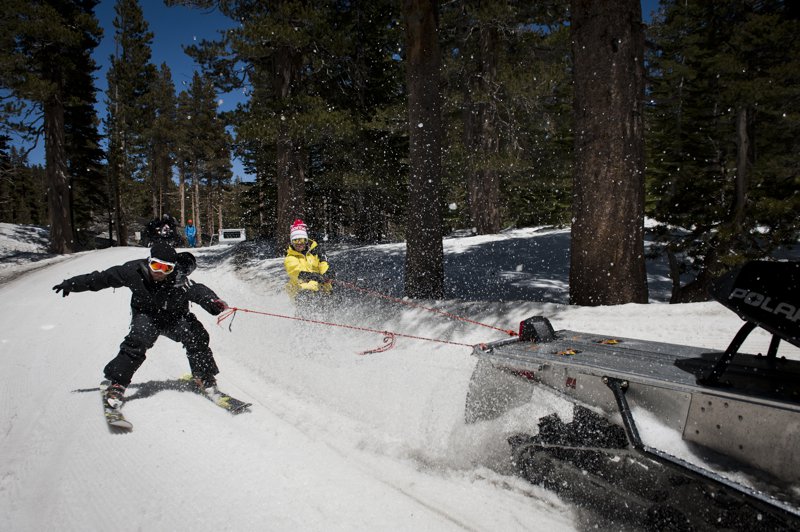 Jeff Thomas loves snowmobiles almost as much as he likes making romantic comedies about the Internet and no, I'm not talking about, "You Got Mail" with Tom Hanks and Meg Ryan. I'm talking about LiKe.
On day two, Mike Douglas and Jeff Thomas of Switchback Entertainment, the company that produces Salomon Freeski TV, masterminded one of next year's episodes. Without giving too much away, let's just say it involved 30 skiers hitting one box, one rail, and one jump simultaneously for six seconds while a man chased another man in an elephant costume with a club, Tyler Gigg's firecrackers exploded next to a Salomon employee's ski boots, snowballs, gold coins, paper money, stickers, pom-poms, and vegetables were thrown with disregard for well being, and "Sick" Rick Armstrong waved an American flag effectively ending terrorism. A lot more happened during those six seconds but that's just what I remember. If this is confusing, be sure to tune into Salomon Freeski TV next season and all of this will make perfect chaotic sense in a beautiful slow motion yet fast-paced episode.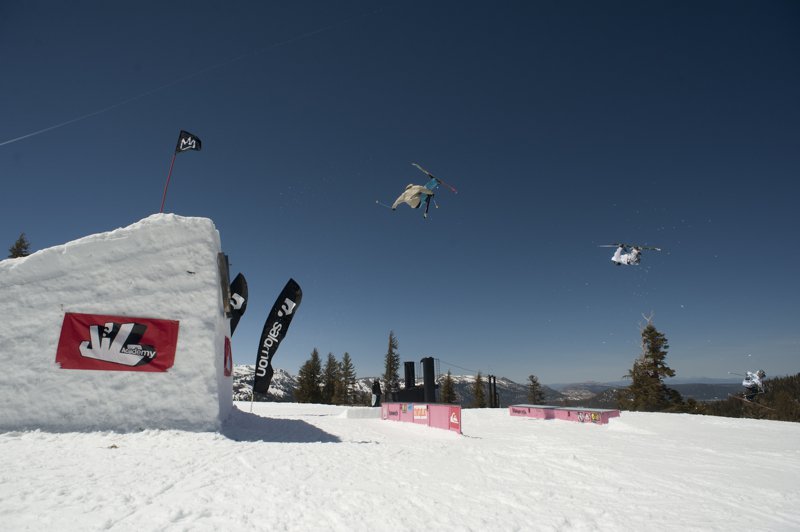 Bobby Brown, James "Woodsy" Woods, and Noah Bowman were apart of the massive six second train. Check it out in Salomon Freeski TV next season.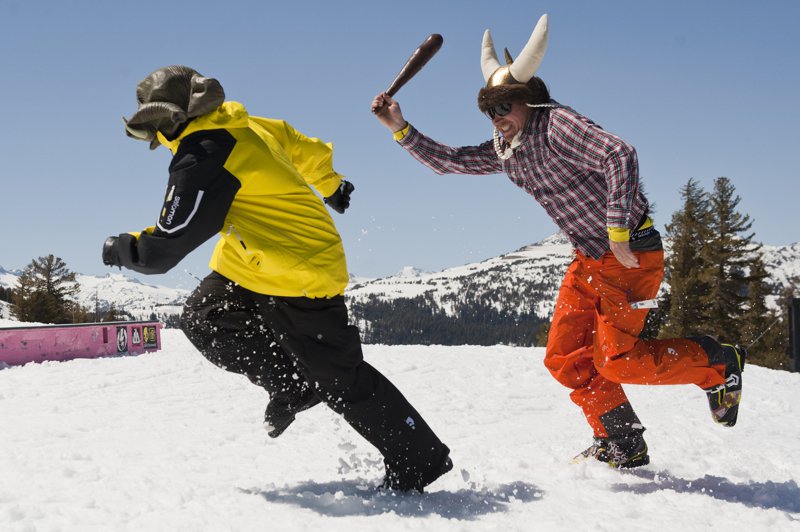 According to Salomon employees on hand, this type of behavior is normal at their offices in Ogden and in Annecy...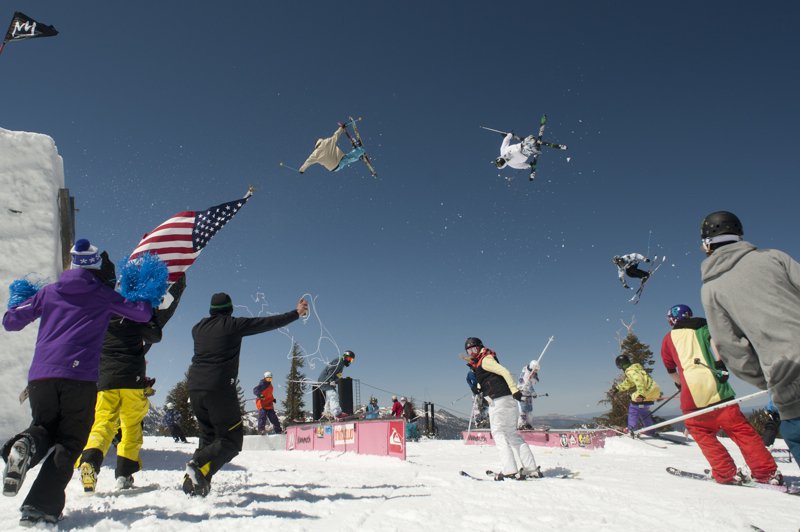 Day three saw the same good weather with the kids skiing like wild because while Jib Academy is mostly about fun, there are also rewards for those who send it the hardest throughout the week. If it weren't for their recognizable outerwear and carbonated beverage stickers on their helmets, distinguishing some of the Jib Academy kids from the idols they were skiing with would have been more difficult than trying to understand what the hell Andy Parry actually does on a box (And no, every trick he does is not called a "hippy killer").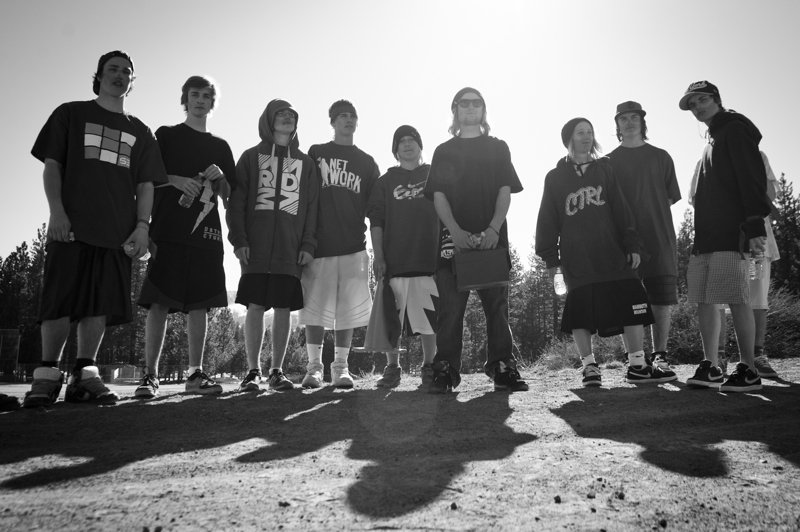 Jib Academy Finalists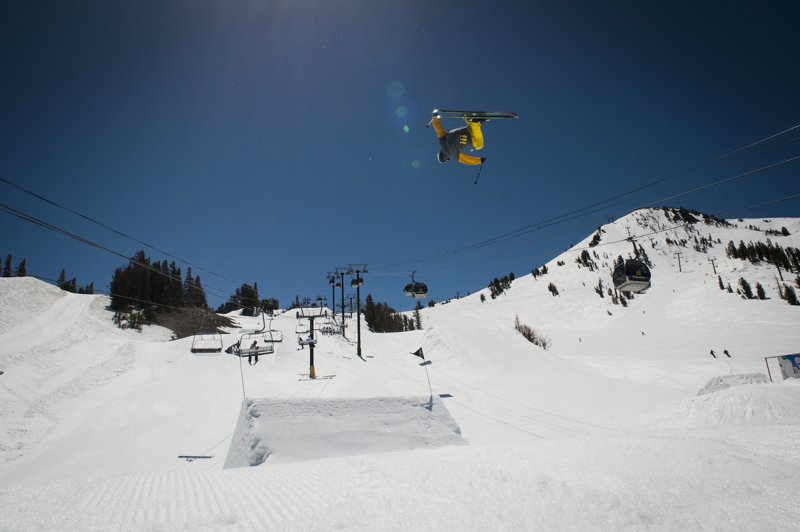 When scrolling through these photos, I came upon this one and said, "holy blunt." Our IT guy at Powder raised his eyebrows as he walked by. Apparently he likes blunts too.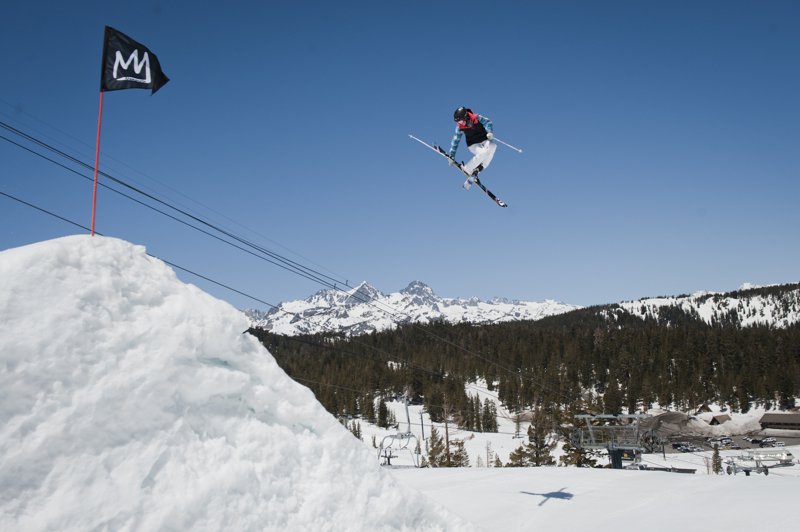 One of the J.A. ladies grab tail. Sorry I forgot your name but if it's any consolation, I often forget my family members' names too.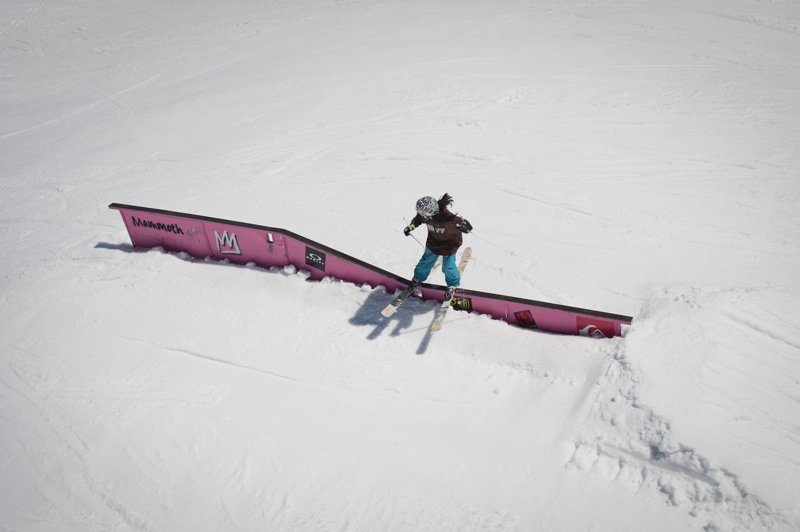 Jackie Kling threw a front flip over a large jump. Here she slides a rail. These were just two of the many things that impressed everyone at J.A.
As the day came to a close, we skied back to the hotel (sans Sammy Carlson, who was the last man standing in the park every day) for one last hurrah of dinner, a slideshow from Matt Stauble from the week, a sneak peak at the new Poor Boyz flick (which if released on Newschoolers this early, your computer would explode), and to hand out the awards.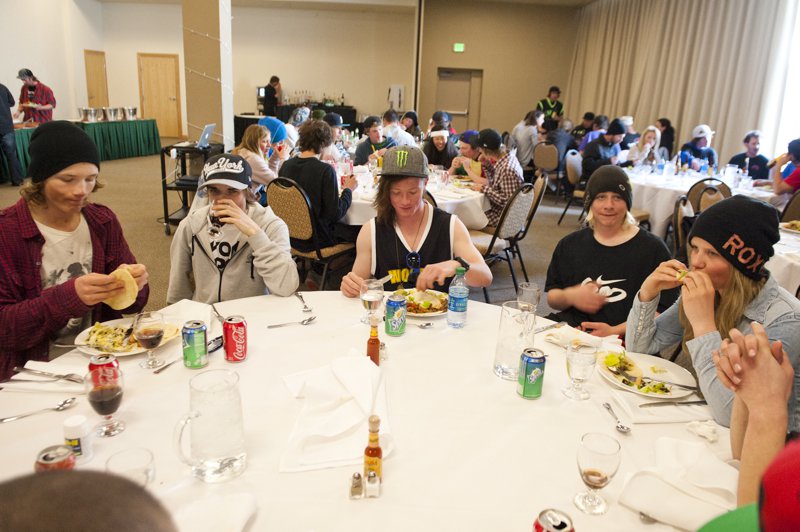 Dinner in the Mammoth Main Lodge included a slideshow, a sneak peak at Poor Boyz Productions' new film, and a preview of an upcoming Salomon Freeski TV episode. This caption is informative and not very funny.
Taking home the top spot and a trip to Salomon's annual Team Camp in Breckenridge, Colorado during the first stop of the Winter Dew Tour was Kai Mahler. Kai's smooth style won the hearts of the Salomon team and for his efforts he was awarded a full trip to join them in Breck. Congrats Kai! Equally a style machine, Oscar Wester (Jacob's brother) won a trip to summer camp to continue the slushy jump domination. And in a show of excellence because they, again, were the stars of the 5th annual Jib Academy, all three girls took home a Salomon hardgoods set up. Major props to Tril Sjastad Christensen, Jackie Kling and Emma Hogland.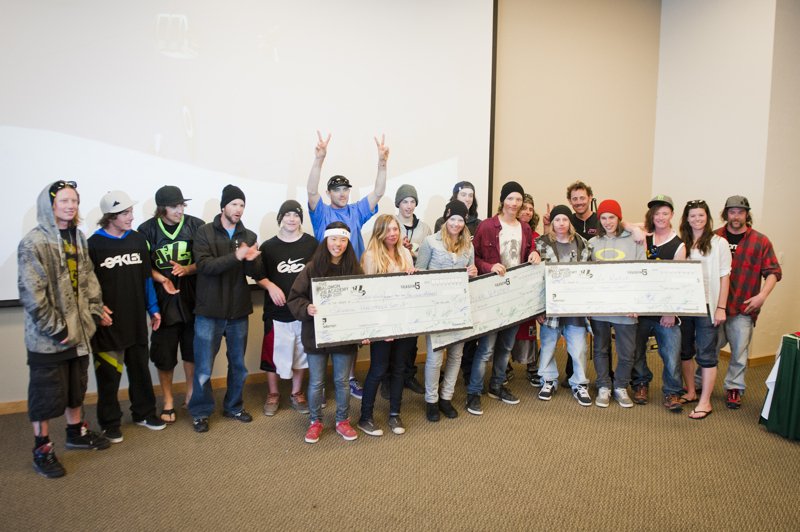 That's all from Jib Academy. If you only read these captions, I hope you enjoyed them. Now read the story, comment, or be a sport and head over to powdermag.com.
It goes without saying that the level of talent at this year's Salomon Jib Academy was tremendous. Many of the skiers stepped up to their first double on their first day in the park and the state of women's freeskiing was elevated to a level veterans on both sides of the gender coin appreciated but more importantly respected. That's all from Salomon Jib Academy this year. No doubt it'll be back next year, bigger, better and badder than ever. And someone will probably stomp a triple on day one.